Sinquefield Cup 2022 R3: Hans Niemann shocks Magnus Carlsen, crosses 2700 and emerges sole leader
Hans Niemann scored the biggest victory of his career in the third round of Sinquefield Cup 2022. He defeated the world champion, Magnus Carlsen by outplaying him in the endgame with the black pieces, grabbed sole lead and crossed 2700 in the live ratings too. The top junior of USA drew polarizing reactions when he said, "Chess speaks for itself" after he beat the World no.1 at FTX Crypto Cup 2022. Yesterday, his chess truly spoke when he beat the world no.1 in a Classical game and showed that his first win was not a fluke, he can certainly hang with the world's best. Round 4 starts today at 1 p.m. local time, 11:30 p.m. IST. Photo: Lennart Ootes/Grand Chess Tour
Chess truly speaks for itself
19-year-old Hans Niemann, USA's top junior, got himself a lifetime opportunity to play in the Sinquefield Cup 2022, after Richard Rapport had to withdraw from the event. The teenager started with a draw against Levon Aronian, he beat Shakhriyar Mamedyarov in the second round and then went on to beat the world champion in the third round to emerge sole leader and cross 2700 in the live ratings. To get an idea about Hans Niemann's grit, one must check the game he played this year on 8th January when he scored a fantastic victory in the eighth round of Vergani Cup 2022.
Round 3: Carlsen - Hans: 0-1
When was the last time someone outplayed Carlsen in an endgame in the Classical format? It is certainly difficult to recollect. The game reached a rook and bishop vs rook and knight and many pawns each endgame after 22 moves. It seemed like it would head towards a draw. If anything, only Carlsen will squeeze a win due to his endgame prowess.
A quick glance at this position will make anyone realize that it is equal. Carlsen wanted to push for a win as usual and his opponent Hans was not looking for a draw either.
White made his first inaccuracy 30.a4. Black immediately seized it 30...Nd6 31.Re7 fxg4 32.Rd7 e3! what a beautiful move. 33.fxe3 Ne4 34.Kf1 Rc1+ 35.Kg2 Rc2 36.Bxf7 Rxe2+ 37.Kg1 Re1+. After repeating the moves once Black went 39...Kf6 40.Bd5 Rd2 41.Rf7+ Kg6 42.Rd7? Ng5-+ Black is now completely winning. 42.Rf4 would have kept fighting chances. 43.Bf7+ Kf5 44.Rxd2 Nf3+ and it's over.
Try to solve a few questions in an interactive format here.

Hans Niemann tweeted the following after his win
So- Caruana: 1-0
Wesley So scored his first win of the event against Fabiano Caruana. He arrived at a queen and knight vs queen and bishop with few pawns each endgame.
Should White trade the rooks and then take the e4-pawn? Computer says 39.Rc2 to be the best move. However, human mind wants to simplify things especially when time is less on the clock. Thus, So went for the humane 39.Rxd4 cxd4 40.Qxe4 Bxa2 41.Qxg4+ and went on to win the game. It was certainly not easy, yet So played precisely to score a win without giving any real chance to his opponent.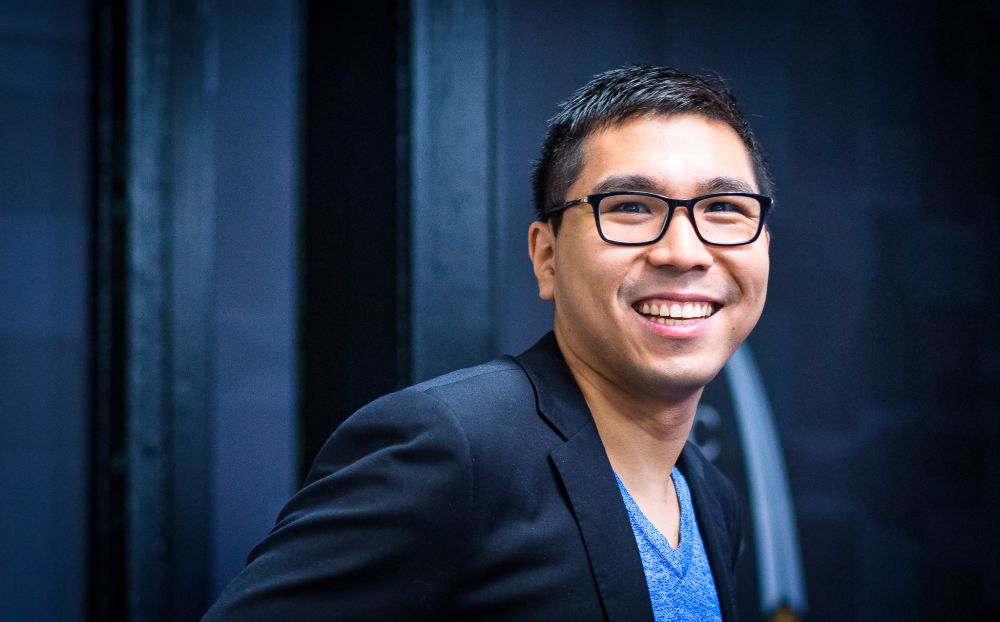 Firouzja - Aronian: 1-0
Alireza Firouzja was determined to go for a win after losing the previous round game against Ian Nepomniachtchi.
12.Nxg5 is recommended by the computer. Although there is nothing concrete for White after 12...hxg5 13.Bxg5 Kg7 14.f4 exf4 15.Ne2, it might very well be part of his preparation. Aronian decided to return the sacrificed piece and a bit of inaccurate play allowed his opponent to score his first win of the event.
Round 2: Hans - Mamedyarov: 1-0
Hans Niemann scored his first win of the event in Round 2 against Shakhriyar Mamedyarov. We all know that Shakh likes to attacking chess. How did Hans react to his onslaught?
Hans does not get fazed easily by an attack. So he went 17.c5 b4 18.c4 b3 19.axb3 sacrificed an exchange Bxe1 20.Rxe1 a5 21.Bd2 Ba6 22.Qh4 g6 23.Qd4 Rb7 24.Bxa5 Reb8 25.b4. Now Black decided to return the exchange which did not help his case. Soon, White liquidated the position into a queen endgame which was completely winning for him.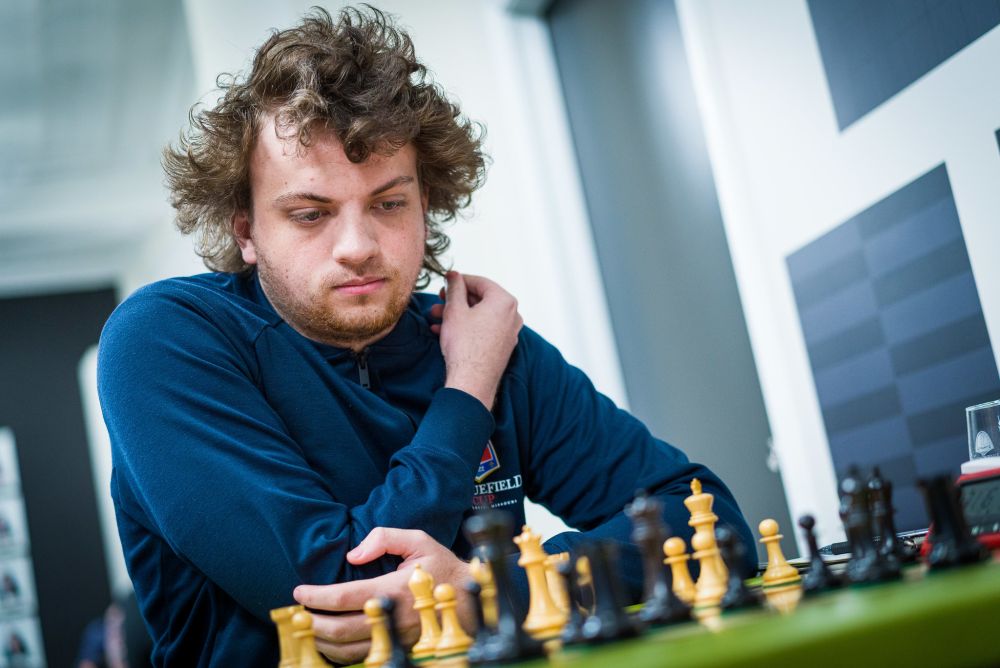 Round 1: Carlsen - Nepomniachtchi: 1-0
Magnus Carlsen scored a statement victory in the first round against Ian Nepomniachtchi.
Try to solve a few questions in an interactive format here.
Replay the live stream
Prize
The total prize fund is US$ 350000 with the first prize being US$ 100000.
Replay Round 1-3 games
Round 3 results
Standings after Round 3
Links
---