Jan-Krzysztof Duda wins Superbet Rapid and Blitz 2022, Anand shares second place with Aronian
Vishy Anand played fantastic chess at Superbet Rapid and Blitz 2022. Despite starting the final day with two losses and a draw, he persevered and scored 4 points in the next six games to finish with 23.5/36. Levon Aronian also scored the same. However, Jan-Krzysztof Duda once again scored an important last round victory to win the tournament 24/36. Duda has all the momentum on his side heading into the Candidates 2022 with two important tournament victories. He has shown strong nerves since his FIDE World Cup 2021 triumph. Anand has played exemplary chess in this event after a five-months long break. He has shown the world repeatedly why he is one of the greatest of all time. Photo: Lennart Ootes/Grand Chess Tour
Aronian and Anand score 23.5/36
Vishy Anand has consistently played well at Superbet Rapid and Blitz 2022. Despite suffering three losses on the final day, he just finished a half point behind the champion. The seven-time world champion (five in Classical, two in Rapid), has reminded the world why he got the moniker of 'The Lightning Kid'.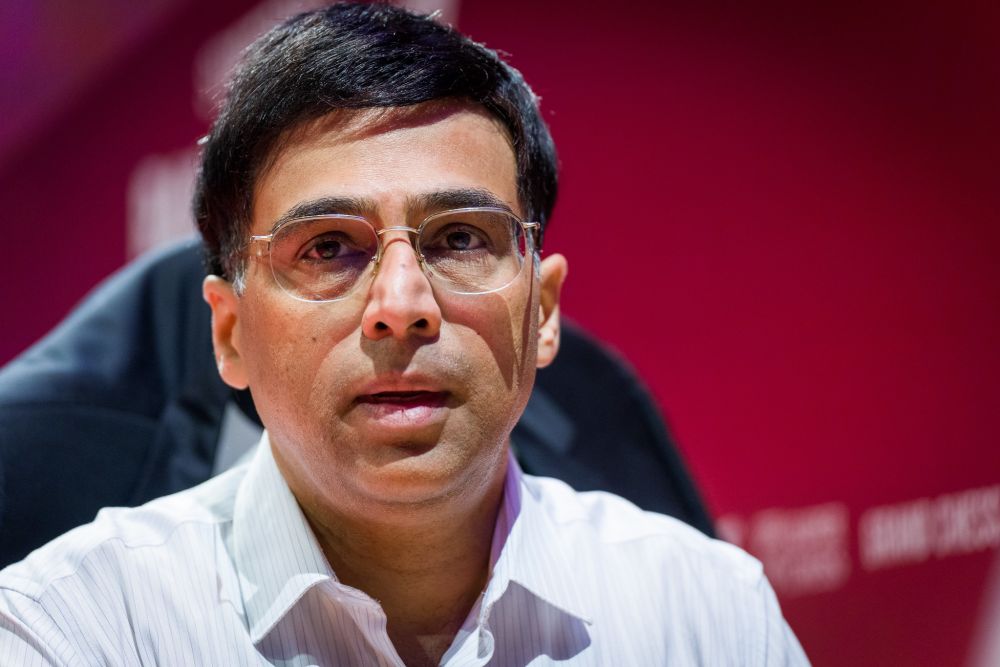 Round 10: Duda - Anand: 1-0
For the first time in this event, Vishy Anand started the day with a loss.
22...Rf8 dropped a couple of pawns in quick succession 23.Qxa7 Rxf1+ 24.Bxf1 Qe1 25.Qa8+ Kg7 26.Qxb7+ Kh6 27.Qa6. Now White is completely winning. Saving the a7-pawn via 22.b6/a6/a5 would have continued the fight.
Round 11: Anand - Korobov: 0-1
Anand suffered his second consecutive loss of the day against four-time Ukraine champion, Anton Korobov.
Find out the key difference between playing 18.f4 now and after playing 17.c5.
Round 13: Anand - Shevchenko: 1-0
After a draw with IM David Gavrilescu (ROU), Anand scored his first win of the day against the strong Ukrainian teenager, Kirill Shevchenko.
28...g5 allowed White to disintegrate Black's kingside 29.e5. Black had to play 28...e5 himself.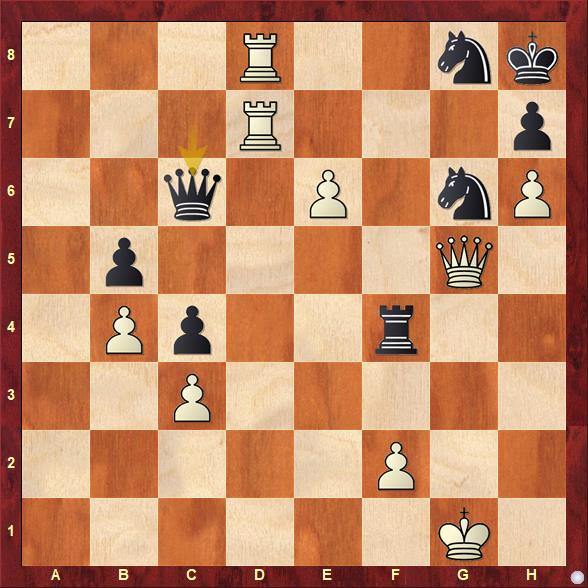 Find out the beautiful finish for White after 45...Qc6. It is something that will certainly make it to many books.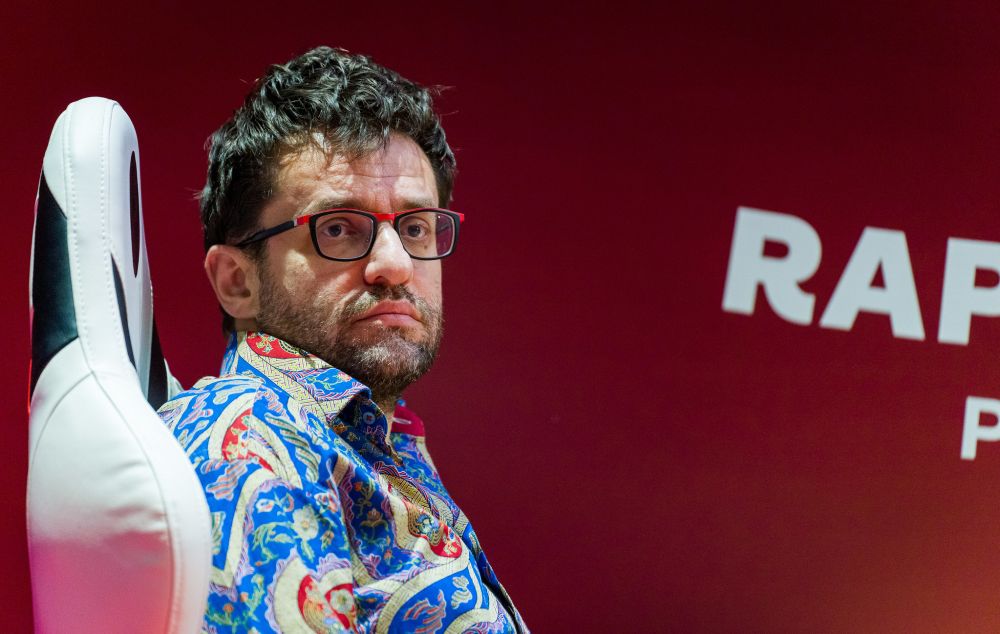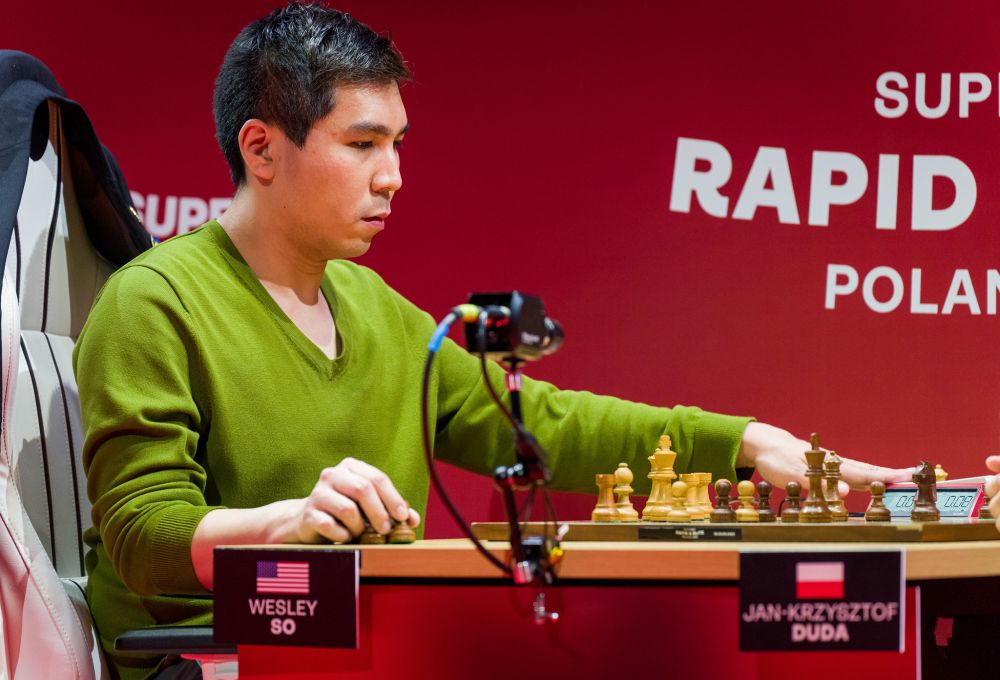 Round 16: Anand - Caruana: 0.5-0.5
Anand had a very interesting Rook endgame against Caruana. The American's mistake allowed him to get a couple of good opportunities to win the game.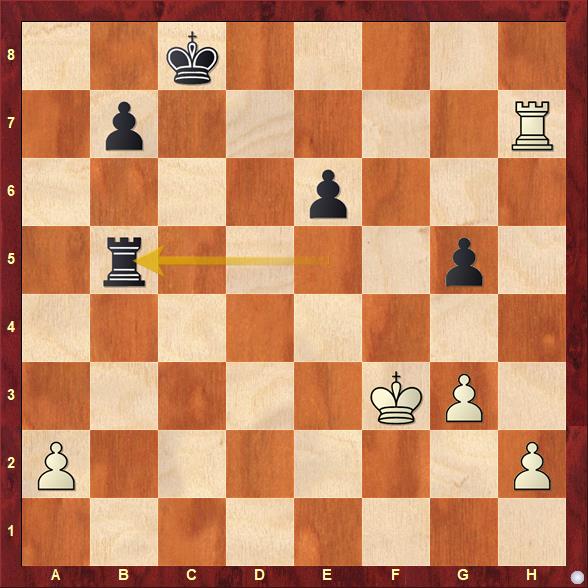 White is completely winning here because black's king is misplaced. White king can use it to his advantage. Find out how.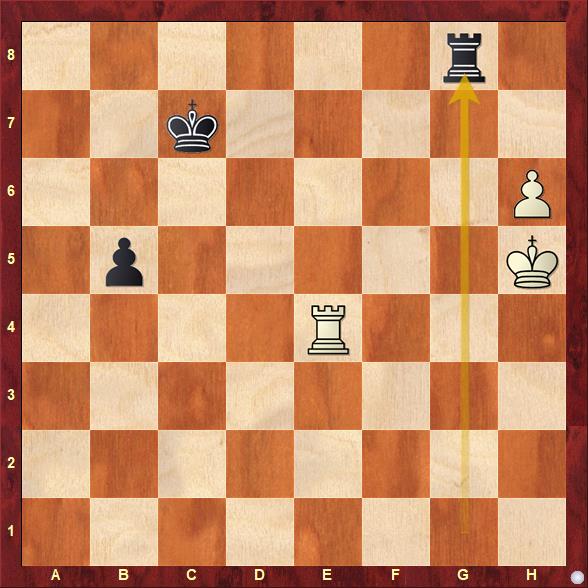 Time trouble induced error caused Black to arrive at a completely lost position. White needs to be careful to win the game after 46...Rg8. Right now 47.h7 allows Black to escape with a draw. Find out why.
Anand finished the event with consecutive victories over Richard Rapport and Radoslaw Wojtaszek.
Round 18: Shevchenko - Duda: 0-1
Kirill Shevchenko was completely winning against Jan-Krzysztof Duda. However, he missed a winning combination.
Find out the winning continuation for White after 28...Kh7.
Photo Gallery
Replay the live stream
Prize
The total prize fund is US$ 175000 with the first prize being US$ 40000.
Scoring
Rapid: Win - 2 points, Draw - 1 point and Loss - 0.
Blitz: Win - 1 point, Draw - 0.5 point and Loss - 0.
Replay Blitz Round 10-18 games
Final standings after Blitz Round 18
Tour standings
Links
---