Superbet R&B 2022 Day 1: Vishy Anand makes a perfect start
Vishy Anand made a return to a tournament for the first time since December 2021. He scored three wins effortlessly. Of course, it goes without saying that the great ones make it look simple and easy when in reality it is not. He scored a hat-trick of wins against Radoslaw Wojtaszek (POL), Wesley So (USA) and Anton Korobov (UKR). USA's Fabiano Caruana and Levon Aronian along with Jan-Krzysztof Duda (POL) are in the chase at 4.0/6 each. Wojtaszek, Shevchenko (UKR) and Gavrilescu (ROU) are in search of their first win of the event. Round 4 starts today at 2 p.m. local time (5:30 p.m. IST). Photo: Lennart Ootes/Grand Chess Tour
Kasparov makes the first move on Shevchenko's board
The first three rounds witnessed eleven decisive games out of 15. Wojtaszek was on the verge of scoring his first win of the day. Aronian somehow managed to wriggle out of a completely lost position and save the game. Garry Kasparov making the first move on Kirill Shevchenko's board does not come as a surprise. Anyone who follows Kasparov's vices knows his support for the young man, Ukraine and standing up for what's right against the wrongdoers.
Round 1: Anand - Wojtaszek: 2-0
Vishy Anand kept things simple in the first round against Radoslaw Wojtaszek. The Poland no.2 recently won his fifth Poland championship title.
Black has kept the d6-knight hanging for a couple of moves because it is tactically defended. Rxd6 is met with Rxe7 and there is no trouble. However, Anand decided to test it. 27.f4 Qg4 28.Qxg4 fxg4 29.Rxd6. Now Rxe7 is no longer possible because the queens got exchanged. 29...c4 was played and the passed pawns are not as menacing as Black wants them to be. 30.Rd4 g6 31.Kf2 and now White is completely winning. So where did Black go wrong? It turns out that 29...c4 was not the best continuation. 29...Rd8 needed to be played to stay in the fight. Yes that is a counter-intuitive move, but it is the only way.
Round 2: So - Anand: 0-2
Wesley So's (USA) aggressive play against Anand did not work out.
24.e6 was a bit too much. 24...fxe6 is the only plausible choice. 24...Nxe6 is not a good idea due to the threat of 25.Qxh7+. 24...Rxe6 exchanges the well-placed rook ready for attack and reduces Black's chances. 25.Rhe1 Rc6 26.Nc3 Qa1+ 27.Kd2 Qxb2 28.Rb1 Qa3 29.Rxb8 Nxb8 30.f4 Na6 and White resigned. Vishy made it look very simple when in reality it was not that simple.
Round 3: Anand - Korobov: 2-0
Vishy Anand scored a very nice win against Anton Korobov.
25.e6 just disintegrates Black's position. 25...f4 26.gxf4 fxe6 27.Rg3 Qxh4 28.Qe5 and it's all over for Black. Perhaps 25...fxe6 26.Nxe6 Bxe6 27.Rxe6 Qg7 28.Rd1 Rd7 29.Rd4 would have had the same result but it could have delayed the inevitable.
Photo Gallery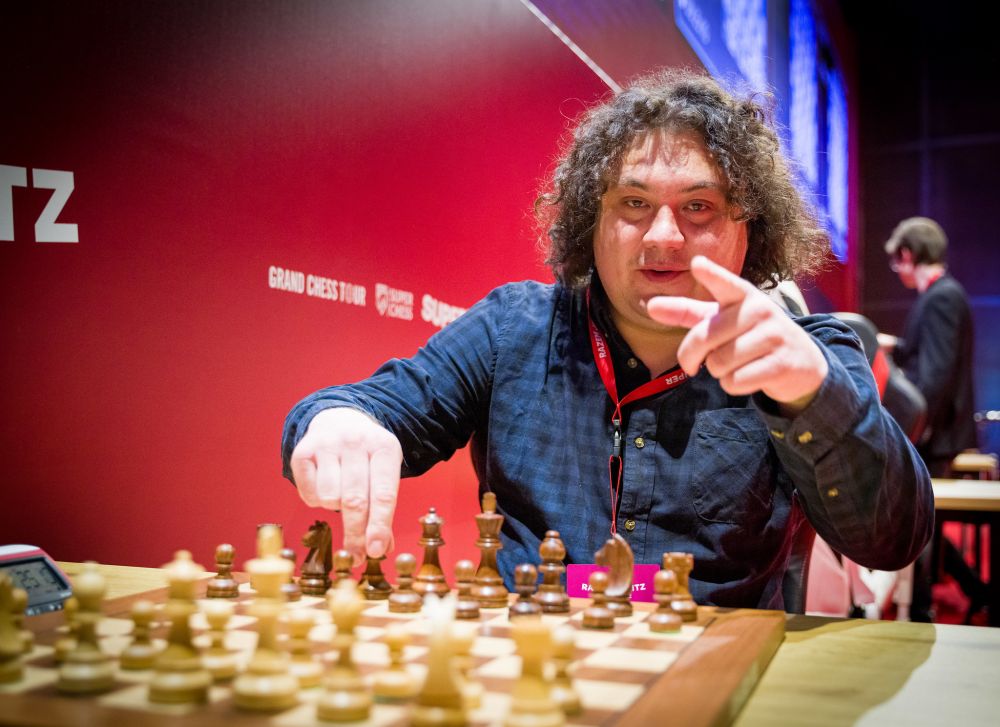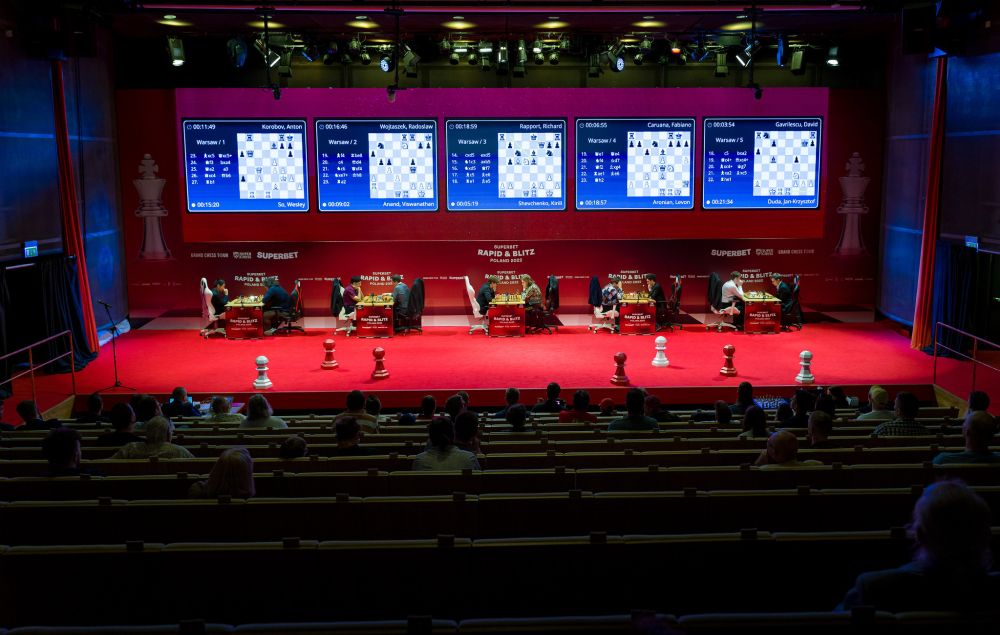 Garry Kasparov made the inaugural first move to start the tournament
Kasparov met the Polish Prime Minister Mateusz Morawiecki
Replay the live stream
Prize
The total prize fund is US$ 175000 with the first prize being US$ 40000.
Scoring
Rapid: Win - 2 points, Draw - 1 point and Loss - 0.
Blitz: Win - 1 point, Draw - 0.5 point and Loss - 0.
Replay Round 1-3 games
Standings after Round 3
Links
---