Interview with India's 74th GM Rahul Srivatshav
India gets its 74th Grandmaster in the form of Rahul Srivatshav! Rahul achieved his final GM Norm in the Cattolica Open 2022. Check out the story of the 19-year-old GM who manages a degree in Economics and the Grandmaster-level play together- how does he do it? We explore it all in this exclusive interview with the man himself.
Rahul Srivathshav becomes the 74th GM of India, 4th from Telangana
Sagar Shah (SS): First off, Congratulations on becoming India's 74th GM! Where are you playing right now?
Rahul Srivatshav (RS): Thank you so much! I think it was long overdue- I'm pleased to finally achieve this title. I'm playing the Cattolica Open in Italy right now- this is the 3rd event on my trip. I achieved the rating requirement of 2500 with a draw today against GM Levan Pantsulaia.
SS: Please tell us a bit about yourself- where did you grow up, and what are you studying now?
RS: I'm 19 years old right now- I grew up in Hyderabad, Telangana. I went to the US last year- and I'm studying Economics right now at the University of Texas, Dallas. I just completed my first-year last month.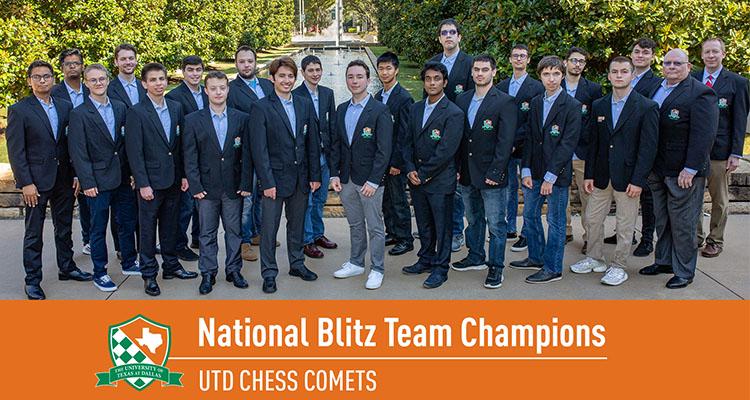 SS: When did you start playing chess, and how was your journey in becoming a GM?
RS: I started playing chess around 10-11 years ago- since then, I've been playing a lot of tournaments everywhere. I got my IM title in 2017. I got all my GM Norms by 2019- then the Pandemic hit worldwide, and I was unable to play tournaments. That's when I decided to focus more on education- and finally broke through the 2500 Rating barrier today.
SS: What do you think was the barrier stopping you from achieving the GM title so far, and how did you overcome that?
RS: I always knew that I had the potential to be a Grandmaster- because I had good results against GMs, I got all my norms and was close to the 2500 mark. The problem was- I was not able to time my performances well. Once I took off my mind from that and started focusing on Academics, it helped a lot I think- I started to have better organization, had more focus, and was able to cross this bridge.
SS: How has your College been supporting your Chess Journey so far?
RS: My College has been really helpful actually- They give me a full scholarship, including my staying costs in the US. They also let me play tournaments freely- sometimes even covering my tournament expenses. There are a lot of Universities in the US that support Chess players like this- the University of Missouri, St. Louis University, Webster University, and so on. You just have to play for the University Team and get good grades in your exams.
SS: Who are the chess trainers you've worked with so far?
RS: So as of now, Our University Team coach is Filipino GM Julio Sadorra. My parents supported me a lot in this whole journey- my dad accompanied me everywhere while playing tournaments. My coach right now is GM Ernst Sipke from the Netherlands. Apart from that, Coach Rama Raju and Muralikrishna have helped me a lot throughout my Chess career.

SS: What's next for you Chess-wise? Any rating goals?
RS: I'll continue playing a lot of tournaments- now that I've made GM, I'll be experimenting with my openings a lot. I'll be playing chess for the fun of it.

SS: Which school in India did you go to and what kind of support did you get there?
RS: From the 1st-9th Standard, I studied at the Sadhu Vaswani International School. They supported me a lot- with the School fees and playing tournaments in general. I had to leave the school after Class 9th- they couldn't help me with the Board exams. After that, I joined NIOS and completed my education till the 12th Standard there. It was a lot easier in NIOS- you don't have to go to the School, they send you the books and you just have to take the final exams.

SS: How do you prepare for your chess games?
RS: I like to follow Correspondence games because you can find a lot of new ideas there. Almost all of the Novelties in Top-level classical events are taken from Correspondence games. I don't follow recent chess events as much these days- probably I should(chuckles). As for Chess books, I like books with lots of calculation exercises or Studies- for example, Dvorestky's Analytical Manual helped me a lot.

SS: Are you excited about India hosting the Chess Olympiad?
RS: Absolutely! Along with the World Cup, the Chess Olympiad is probably the most fun event to follow. Such a large-scale event being hosted in Chennai is awesome- I do plan to visit during the Olympiad.

SS: What do you do in your free time- do you have any hobbies?
RS: I like to play Video games in my free time- Valorant is something which I've been playing for some time now. Apart from that, It's mostly studying for my classes and hanging out with my friends.

SS: What is the thing you miss the most in the US?
RS: Apart from my parents, Indian food is the thing I miss the most. There is Indian food available in the US- but it's not good at all for us Indians(smiles).
SS: Alright, Rahul, it was nice talking to you, best of luck with your chess and Academic ventures!
RS: Thank you so much!

---