Gujarat GM R04: Rathnakaran K outwits Neelotpal Das in a double-edged Vienna
Rathnakaran K got the better of Neelotpal Das in a topsy-turvy Vienna game to emerge as one of the six leaders after the fourth round of 2nd Gujarat International Grandmaster Open here in Ahmedabad. The five other leaders are Ivan Rozum, Sandipan Chanda, Saptarshi Roy, Sayantan Das, and Maxim Lugovskoy all of whom so far have perfect scores of 4.0/4 points each. The second seed of the event, Grandmaster Deepan Chakkravarthy, was once again held to a draw in round four by 2157 rated Aradhya Garg from Delhi. IM Neelash Saha and Bharat Kumar Reddy Poluri also drew their encounters against higher-rated Nguyen Van Huy and Karthikeyan Pandian respectively to stay just half a point behind the leaders with 3.5/4 points each.
Rathnakaran K is well-known to be one of India's most aggressive and imaginative chess players. In round four of the 2nd Gujarat International Grandmaster Open he managed to beat GM Neelotpal Das who is more than a hundred points higher rated than him. Rathnakaran donned the white pieces and started off the game with the Vienna Opening. By move ten it became clear that both players were prepared for a double-edged fight as the kings castled on the opposite sides of the board.
Rathnakaran K. - Neelotpal Das, Round 4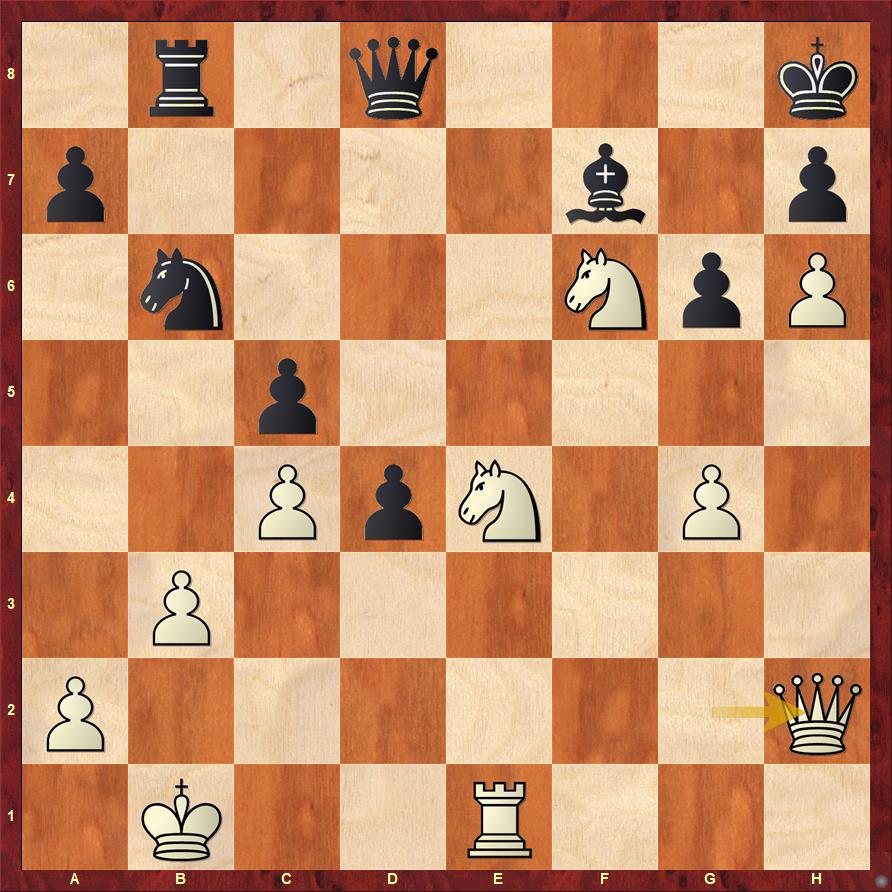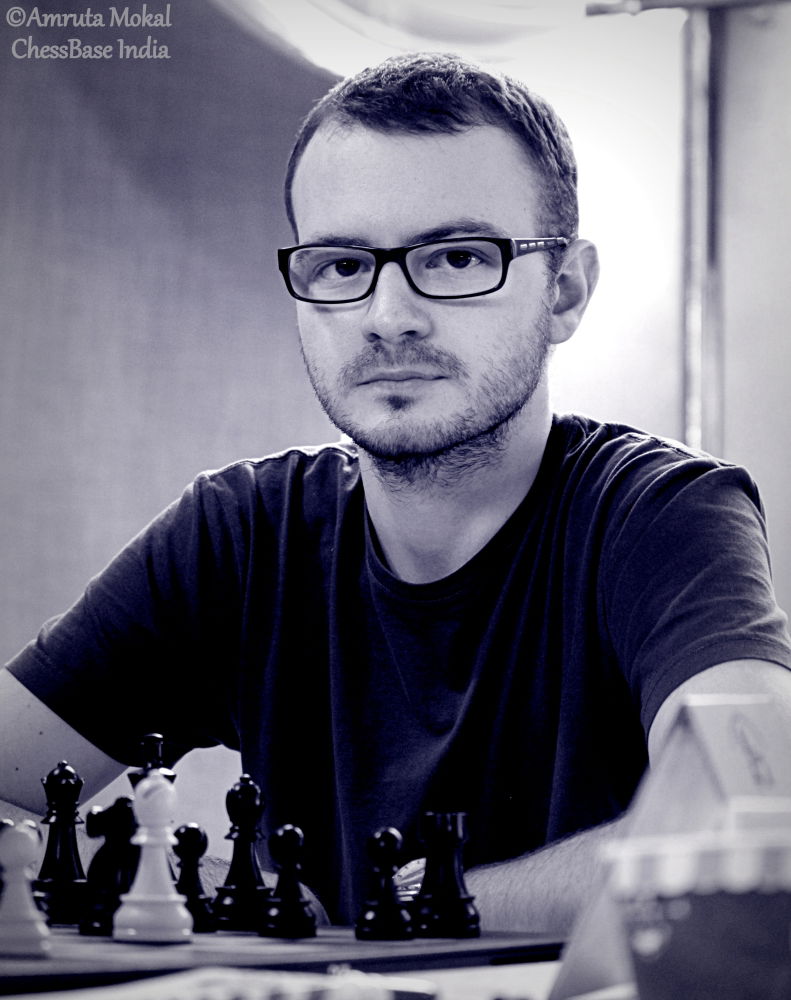 Results of round four
Standings after round four
| | | | | | | | | | |
| --- | --- | --- | --- | --- | --- | --- | --- | --- | --- |
| Rk. | SNo | | | Name | sex | FED | Rtg | Club/City | TB1 |
| 1 | 1 | | GM | Rozum Ivan | | RUS | 2596 | Russia | 4,0 |
| | 3 | | GM | Chanda Sandipan | | IND | 2529 | WB | 4,0 |
| | 5 | | GM | Saptarshi Roy | | IND | 2480 | WB | 4,0 |
| | 9 | | IM | Das Sayantan | | IND | 2434 | WB | 4,0 |
| | 11 | | GM | Lugovskoy Maxim | | RUS | 2422 | Russia | 4,0 |
| | 27 | | IM | Rathnakaran K. | | IND | 2325 | Ker | 4,0 |
| 7 | 6 | | GM | Vasquez Schroeder Rodrigo | | CHI | 2476 | Chile | 3,5 |
| | 7 | | IM | Nguyen Van Huy | | VIE | 2454 | Vietnam | 3,5 |
| | 14 | | GM | Karthikeyan P. | | IND | 2408 | TN | 3,5 |
| | 17 | | IM | Eraschenkov Denis | | RUS | 2390 | Russia | 3,5 |
| | 23 | | IM | Sidhant Mohapatra | | IND | 2357 | Odi | 3,5 |
| | 25 | | IM | Neelash Saha | | IND | 2334 | WB | 3,5 |
| | 29 | | | Bharat Kumar Reddy Poluri | | IND | 2304 | AP | 3,5 |
| | 79 | | CM | Liyanage Ranindu Dilshan | | SRI | 1956 | SriLanka | 3,5 |
| 15 | 2 | | GM | Deepan Chakkravarthy J. | | IND | 2539 | TN | 3,0 |
Complete results and standings
---