3rd Gujarat GM Open R4: 58-year-old Anilkumar calls his opponent's bluff
IM Nitin S, GM Neelotpal Das, Anilkumar OT and IM Srihari L R are the four Indians among eight leaders 4.0/4 at 3rd Gujarat International GM Open 2022. The veteran from Kerala called his opponent IM Himal Gusain's bluff early in the opening and he could not recover for the rest of the game. Anilkumar will face Nitin in the fifth round. Neelotpal and Srihari scored relatively easier wins compared to Nitin. Kaustuv Kundu was completely winning for the better part of the game against Adham Fawzy. FM Suyog Wagh had a long grueling draw with Paraguay no.1 GM Neuris Delgado Ramirez. Round 5 starts today at 9:30 a.m. IST. Photo: Aditya Sur Roy
Vrushali Deodhar beats Anuj Shrivatri
Vrushali Umesh Deodhar scored a big win over IM Anuj Shrivatri. Gaurav Rajesh Zagade and CM Ojasva Singh drew with GM Stany G A and GM Sandipan Chanda each respectively.
Anilkumar - Himal: 1-0
IM Himal Gusain (2408) went for a dubious sacrifice early in the opening against Anilkumar O T (1915).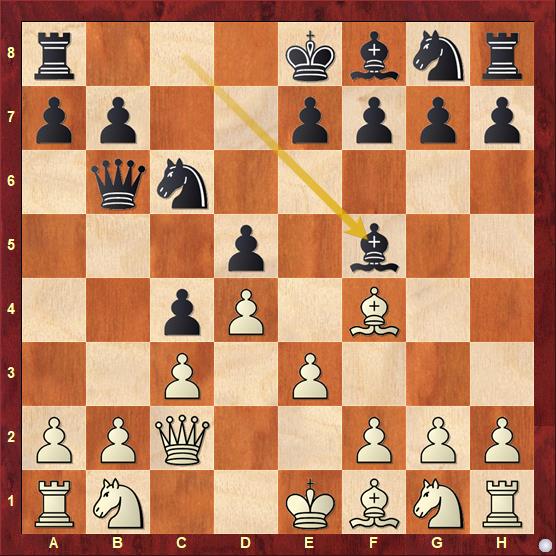 The Bf5 idea works only when the knights are at f3 and f6 to prevent the king from escaping via f3 and also to not allow Qxd5. 6...Bf5 turned out to be premature which made it safer for White to take it 7.Qxf5. Now 7...Qxb2 is not dangerous as 8.Qxd5 Qxa1 is met by 9.Qb5. If Black decides to take away castling rights 8...Qc1+ 9.Ke2 Qb2+ and the king runs away 10.Kf3. Black managed to regain material 7...e5 8.Nd2 g6 9.Qc2 exf4 10.exf4. The price was certainly more than a pawn. Soon Black lost an exchange and could not recover for the rest of the game.
Adham - Kaustuv: 0.5-0.5
Kaustuv Kundu (2281) was winning for the better part of the game against GM Adham Fawzy (EGY, 2490).
32...cxd3 33.Bxd8 is how the game continued which is also winning for Black. Find out a better continuation for Black which leaves his opponent little chance to save the game.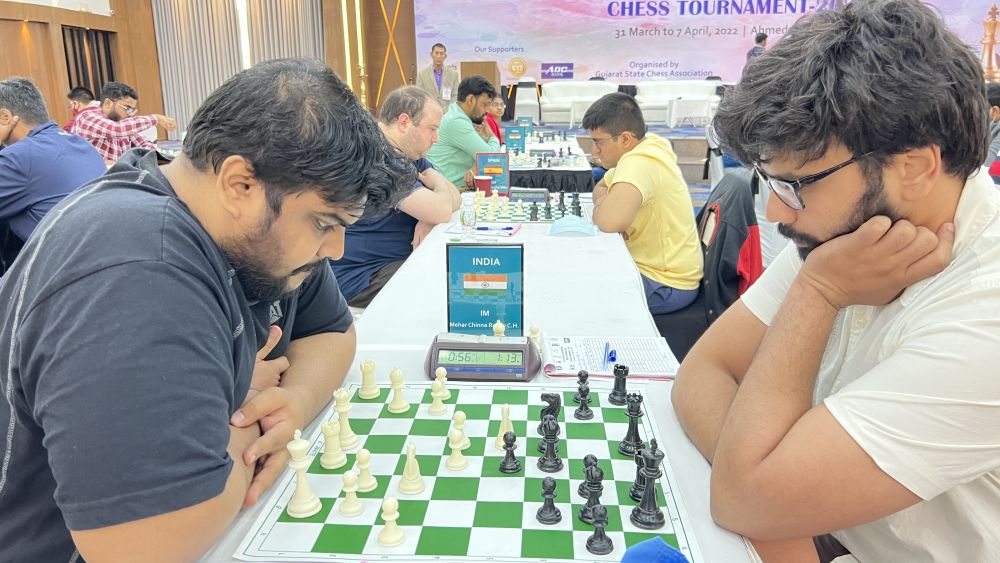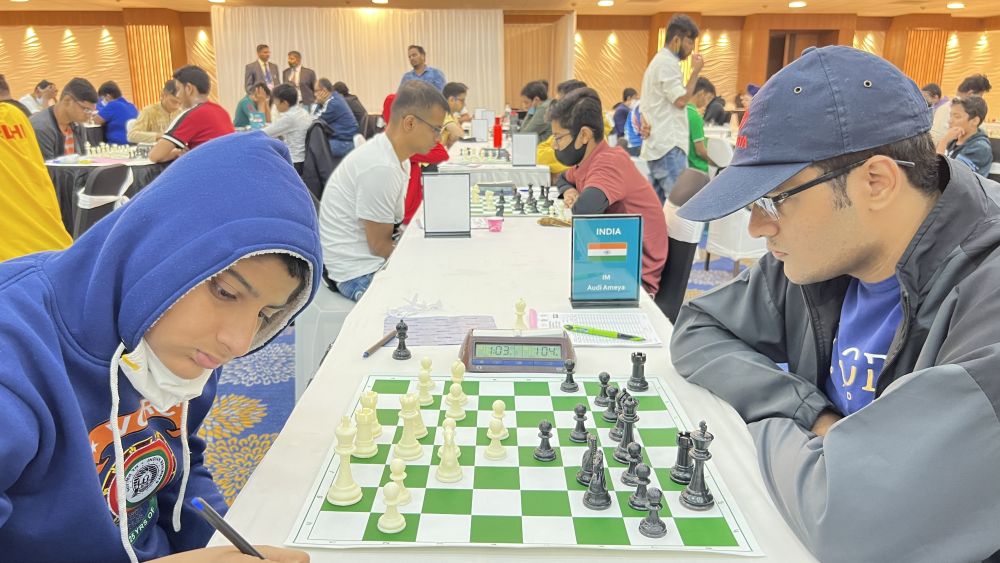 For more Round 4 photos, please click here.
A total of 374 players including 14 GMs, 30 IMs and 3 WIM are taking part from 14 countries across the world including India. The tournament is organized by Gujarat State Chess Association from 31st March to 7th April 2022 at Karnavati Club, Ahmedabad. The ten-round Swiss league tournament has a time control of 90 minutes + 30 seconds increment from move no.1.
Replay Round 4 games
Round 4 results
Round 5 pairings
---