Vantika Agrawal scores her second IM-norm at 44th Chess Olympiad 2022
A lot of Indian women performed well at the 44th Chess Olympiad 2022. Yet, WGM Vantika Agrawal was the sole Indian to score an IM-norm. It was her second IM-norm. She also crossed 2400 in the live ratings in the process. She scored her maiden IM-norm at FIDE Grand Swiss 2021, a little over two months after becoming India's 21st WGM. She scored both IM-norms at two major events, Olympiad is certainly the biggest one. She had a very good opportunity to beat WGM Zuzana Borosova (SVK) in the final round. A win could have earned her an individual medal, team finishing fourth etc. It was not meant to be. Nevertheless, she is well on track to become India's 11th woman to become an International Master after Vaishali became 10th last year. Photo: FIDE/Lennart Ootes
Top performance on top board
WGM Mary Ann Gomes is the top performer of India 2 Women if you calculate the performance based on percentage score. However, WGM Vantika Agrawal scored 7.5/11 without getting rest for a single game, which certainly made things challenging for her. Scoring an IM-norm in the process is certainly an icing on the cake.
Only Indian player to score a norm
WGM Vantika Agrawal became the sole Indian to score a norm at 44th Chess Olympiad. Sure, there were plenty of incredible performances by the Indian players. However, Vantika scored the sole norm, her second IM-norm.
Irene - Vantika, Round 3
After 16.g4 hxg3 White made an incorrect attempt at recovering the pawn, 17.Ne2. Vantika defended the pawn actively which eventually helped her in scoring the win.
Vantika - Narva, Round 4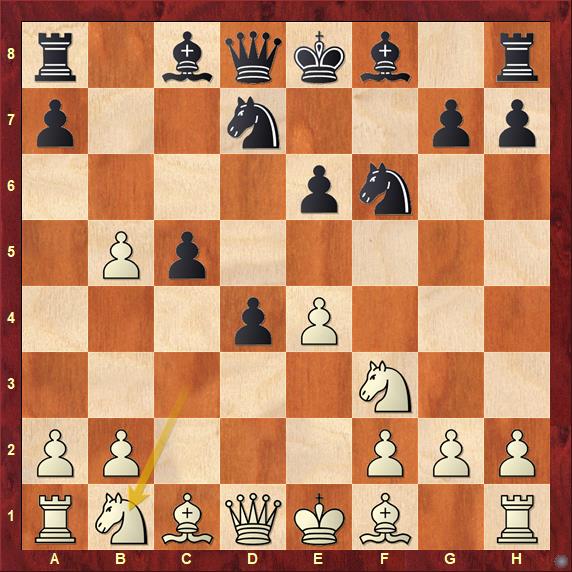 Vantika played a move 9.Nb1 which was played Gukesh almost a year ago. That is why it is said, you never know whom you are inspiring. She returned the sacrificed pawn 9...Bb7 10.Nbd2 Nxe4 11.Nxe4 Bxe4 12.Bc4 Qf6 13.0-0 Bd6 14.Ng5 Bf5 15.Qh5+ provoking g6 16.Qf3 0-0 17.g4 Ne5 18.Qh3. Her accurate play earned her a full point and she made a perfect start 4/4, just like Gukesh.
Links
---