Invincible Uzbekistan claims Gold at 44th Chess Olympiad 2022 Open
The average age of Uzbekistan Open team was 20 years. The youngest member of the team Javokhir Sindarov is 16-years-old. He was also the second-youngest Grandmaster in history for a brief time. Nodirbek Yakubboev, Jakhongir Vakhidov and Shamsiddin Vokhidov remained undefeated in a total of 23 games out of 44. In fact, Uzbekistan team members lost only three games in the entire event. They never lost a match as a team. Armenia also scored 19/22. They secured Silver according to tie-breaks. India 2 secured Bronze scoring sole 18/22. One thing is for sure, GM FST Ivan Sokolov follows a strict regime for his trainees and that shows in the results and statistics, one which no one can deny. Photo: FIDE/Lennart Ootes
The triumph of the 'Dark Horse'
The Dark Horse of the tournament was Uzbekistan, first proved to the world when the reigning World Rapid champion, GM Nodirbek Abdusattorov defeated former world championship challenger and world no.2, GM Fabiano Caruana (USA) in Round 4. He could not recover for the rest of the tournament, as he went on to lose two more games. Another sign of Uzbekistan's strength is, they are the only team to score four whitewashes in the tournament against Nepal, Faroe Islands, Slovakia and Peru. In comparison, USA did not manage to score a single 4-0 victory. That certainly shows that USA was not hitting their mark as a team.
Gold medalist in Open: Uzbekistan 19/22
What makes the Uzbekistan team so special? The answer is certainly two-fold. Firstly, the presence of GM FST Ivan Sokolov. He has trained former World no.2 Alireza Firouzja, Tata Steel 2021 winner Jorden van Foreest and many others. He himself is a former world no.12 and won against six world champions. He is a renowned coach and bestseller writer. That is certainly a mighty resume for the Uzbekistan captain and coach.
Warmerdam - Vakhidov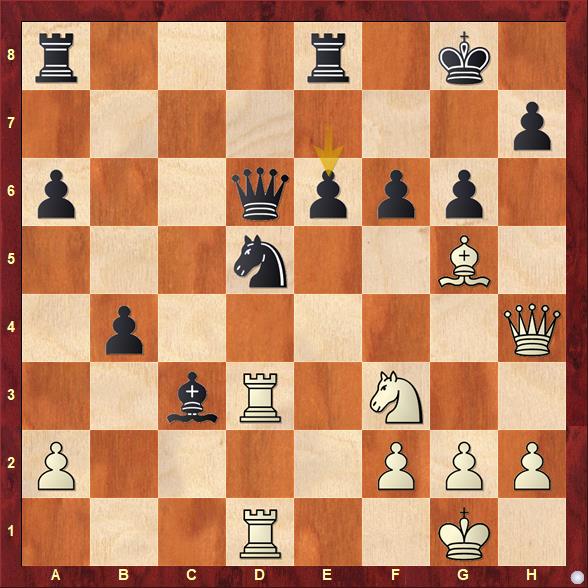 Jakhongir Vakhidov's win over Max Warmerdam in the final round turned out to be the decisive one as the remaining three games between Uzbekistan and Netherlands ended in a draw. 24...e6 25.Bxf6 Bxf6 26.Qxf6 Vakhidov opted for safest option Qxh2+ 27.Kxh2 Nxf6. Two extra pawns are certainly enough to win the game which he did.
Board prize winners
Only Open section winners are mentioned here. Women's section report is coming soon.
Highlights
▪ 48th seeded Moldova finished sixth scoring 17/22. Not a single member was over 2500 or remained undefeated. With only one GM in the team, they lost only one match out of eleven.
▪ 19th seeded Hungary secured eighth place 16/22.
▪ Poland no.1 and FIDE World Cup 2021 winner played only five games scoring 50% 2.5/5. He did not play a single game in the last four rounds.
▪ 35th seeded Lithuania scored 16/22 to finish tenth.
▪ Netherlands, Spain, England and Germany finished outside of top 10 at 11th, 12th, 14th and 18th place.
▪ Cuba 19th and Brazil 21st are the top Latin America teams, while Egypt 36th and Tunisia 41st were the top African teams among the finishers.
Links
Edit 12/8/2022: Top Latin American team names updated
---