Caruana's "Navigating the Ruy Lopez" - Review by IM Roven Vogel
by Roven Vogel - 16/03/2020
Roven Vogel won the World Youth under-16 Championship in 2015. At the beginning of this year, he qualified for the next Tata Steel Challengers Tournament in Wijk aan Zee, Netherlands by winning the Qualifiers in Wijk. To get a better understanding of how the best players study and work, he took a close look at Caruana's DVDs about the Ruy Lopez which he considers to be entertaining and helpful for chess players of all levels. What better way to delve into Caruana's mind before the Candidates, than by studying about Ruy Lopez, straight from the former World Championship Challenger's voice and analysis. Photo: ChessBase
Fabiano Caruana on the Spanish – a review
The most recent World Championship challenger gives excellent recommendations for White to pose major problems for Black in the 'Spanish'. All three volumes offer great entertainment and chess of the highest quality. For club players, I particularly recommend volume 3.
The majority of young players start with the brave move 1.e4, often because their first chess coach taught them to play in that manner. The tactical explosions, the enormous risks and the strategic complexities that might follow this bold decision can only be discovered after many games.
Objectively, the best answer to 1.e4 is 1…e5. Whether top player or amateur — they all want to pose problems to their opponents, and, if possible, get an advantage in the opening. The "Spanish" (1.e4 e5 2.Nf3 Nc6 3.Bb5) is a very direct approach to pose Black problems.
In his customary calm manner, and with a lot of eloquence and wit Fabiano Caruana explains why the Spanish gives Black a lot of problems to solve but also shows the many options Black has to defend.
Oliver Reeh, ChessBase veteran and International Master, sits faithfully next to Caruana and asks questions that are probably of interest to many viewers, e.g. whether the centre pawn should be captured or if it should be better left alone, or on which side White should push ahead to get some initiative. As an answer to the first kind of question Caruana often offers tactical fireworks in smaller and larger bursts. But his answer to whether White should play on the kingside or on the queenside is both professional and a bit unsatisfying: "It depends…". However, with such answers and the explanations for them Caruana manages to combine high quality opening recommendations with enormous entertainment.
Now, I would like to take a closer look at the content of all three DVDs.
The first volume contains profound and briefly explained variations to force the advocates of the Marshall attack into uncomfortable situations. The analyses are presented in extreme depth, but due to Caruana's way of explaining these lines they are not only for titled players but also help amateurs to understand White's opportunities. Caruana presents two critical lines to test each of the classical systems (Breyer, Chigorin and Zaitsev) which gives the viewer the choice between a more careful and a more risky approach.
The second volume is the most attractive for players who have a title or who have aspirations to acquire one. Caruana's insights about the Berlin were interesting and helpful for me but I nonetheless think it is possible that some amateurs might consider the precision that is required from White to get even a minimal advantage as a bit intimidating. This is in stark contrast to Caruana's recommendations against the Open Variation or the Averbakh Variation which offer a lot of action.
In the third volume Caruana deals with popular sidelines against the Ruy Lopez. This part probably offers the highest value for club players, since Caruana presents pragmatic, easy to understand and objectively critical variations that pose significant problems for Black. I can very well imagine that to know Caruana's recommendations in these line might help you to a lot of easy wins, especially in games between club players and in games with shorter time-controls.
Buy all three Volumes
You can also buy each volume separately
About the Author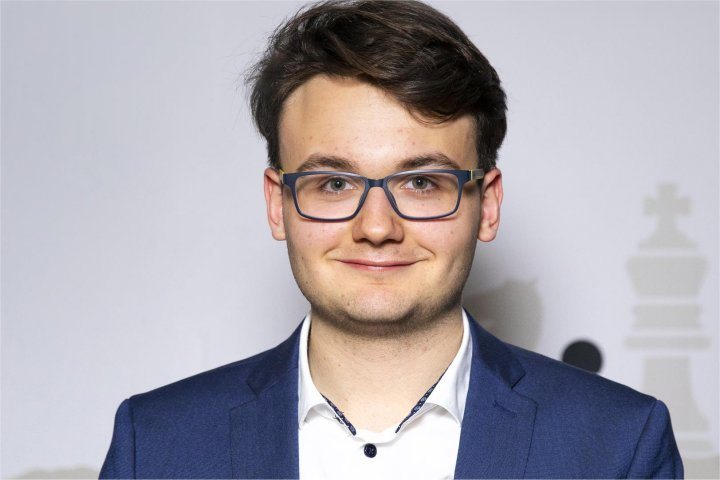 In 2015 Roven Vogel became World Youth Under-16 Champion and in the same year he became an International Master. In January 2020, he won the Qualifiers event at the Tata Steel Tournament in Wijk aan Zee and qualified for the Wijk aan Zee Challengers 2021.
---