New: Mihail Marin: Power Strategy 3 - From the middlegame to the endgame
by ChessBase Shop - 14/07/2023
Usually regarded as a separate phase of the game, the endgame bears a tight connection with the middlegame (and in some extreme cases, with the opening). The process of simplifying to an endgame implies a series of subtleties and principles, highlighted on this video course. Ignoring them, could result into losing the middlegame advantage or getting the worst of it. How, when and which piece to exchange are the main questions requiring an accurate answer. So grab this DVD by the celebrated author GM Mihail Marin to improve your understanding of why, when and how to transition to endgame from middlegame. Photo: ChessBase
Power Strategy 3 - From the middlegame to the endgame
The endgame main principles are widely known and not too complicated. Mentioning the necessity of the king's centralization and the creation of passed pawns covers a big part of the abstract theory. The examples examined here show that the main problem can be discerning the highest priorities at a certain moment.
The selected examples are presented in an interactive format. At key moments, it's your turn and you have to decide which move to make. You get feedback in video format and can thus directly apply what you have learned.
• Video running time: 5 hours 30 minutes (English)
• Extra: Training with ChessBase apps - Play key pawn structures against Fritz on various levels
System Requirements
Minimum: Dual Core, 2 GB RAM, DirectX 11, graphics card with 256 MB RAM, Windows Media Player 9, ChessBase 14/Fritz 16 or included Reader and internet access for program activation.
Recommended: PC Intel i5 (Quadcore), 4 GB RAM, Windows 10, DirectX11, graphics card with 512 MB RAM or more, 100% DirectX 10 compatible sound card, Windows Media Player 11 and internet access for program activation.
MacOSX
Minimum: MacOS "Yosemite" 10.10
Stream
iPad, tablet, smartphone, PC, laptop etc.
About Mihail Marin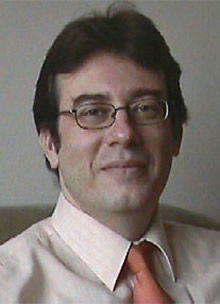 GM Mihail Marin, born in 1965, has several times been Romanian champion, played in 12 Olympiads (earning an individual bronze medal in 1988) and first made the leap over the Elo barrier of 2600 in 2001. Marin possesses a rare gift for a grandmaster — he is able to explain in readily comprehensible terms the ideas behind moves, variations and positions. This ability is there for all to admire in his contributions to ChessBase Magazine. Marin has written or co-authored more than a dozen books which have earned the highest of praise, among them are "Secrets of Chess Defence" and "Learn from the legends".
---