IM Nubairshah Shaikh wins the Silver Lake Open
Playing Chess at the top level is a very hectic affair. You have to prepare for your opponents, pick the right tournaments, pick the right coach, etc. But what if you were also doing a job as a Civil engineer while playing Chess? That is exactly what IM Mohammed Nubairshah Shaikh is doing, and he won the Silver Lake Open A! He scored a fantastic 7/9 to clinch the first position, getting a beautiful trophy, a gold medal, and a cash prize of RSD 1,10,000( Rs. 77,605). Municipality Veliko Gradiste, Chess Club VGSK, Chess Federation of Central Serbia, and Danubia Hotels organized the Chess Festival "Silver Lake 2022″ under the aegis of the International Chess Federation between 19 to 26 June 2022.
The reigning Commonwealth Junior Champion International Master Mohammad Nubairshah Shaikh stormed through the competition scoring 7/9 points by winning five games and conceding four draws, remained unbeaten, and won the championships. Nubair drew his compatriots IM Song Raymond of Taipei, GM Stremavicius Titas of Lithuania, GM Strikovic Aleksa, and GM Damljanovic Branko both of Serbia who finished 2nd, 3rd, 8th & 10th respectively. Nubair gained (+15) international rating points.
Last round win ensures Nubair's tournament victory
In the 9th and last round, Nubair defeated IM Krstulovic Alex of Hungary on board number 1 in a long marathon game of 70 moves to win the championships. It was a very complicated game, where things initially went wrong for Nubair!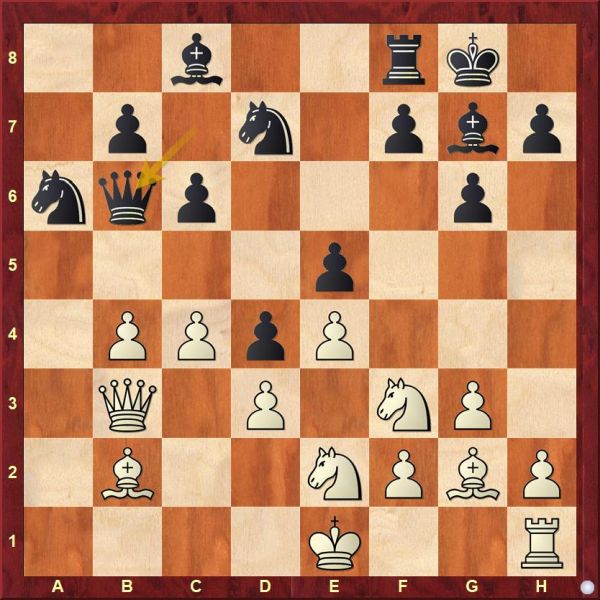 Black got a very pleasant position out of the opening, borderline winning. Black has all the trumps in this position- all the pieces are well placed, White's queenside is under attack, and white's pieces don't have any mobility. But Nubair is a great fighter! He held his own in a worse position and tried to make Black's job as difficult as possible. Sure enough, Alex started making mistakes.
32...Qc2 was already a step in the wrong direction. Just because you are up a pawn, doesn't mean trading queens is automatically good! Nubair continued 33.Qxc2 Nxc2 34.fxe5 fxe5 35.Kg2 and even though White is down a pawn, they are out of danger. The main reason is: Black's e5-pawn is a weakness that white can attack now.
47..Bxa3 was the decisive mistake by Black. After 48.Kxc6, there is no good way to prevent the capturing of the e5-pawn. After regaining the pawn, Black's d4-pawn also becomes a weakness. White has a decisive advantage now.
Once Nubair got the advantage, he never let go of it. Even under severe time pressure, he made all the correct decisions, kept his nerves calm, and converted the game. This game goes to show you the value of perseverance and fighting spirit!
IM Anuj Shrivatri also played excellent chess in the event and finished in 6th position scoring 6/9 and gaining 22 rating points. IM Manish Anto Cristiano finished in 14th position with 5/9, gaining 62 rating points in the process.
Previous Coverage of IM Nubair in ChessBase India:
Important links:
IM Nubairshah Shaikh's YouTube Channel

Final Standings of Silver Lake Open

Silver Lake Open official website
---