Silver Lake Open R2-3: Nihal and Raunak score a hat-trick
Nihal Sarin made a quick work of his opponent CM A Topalov in just 19 moves in the second round before battling against compatriot IM Raahil Mullick in Round 3 of Silver Lake Open 2021. Raahil played the endgame incorrectly against the Asian Continental Blitz 2019 champion and lost the game. Raunak Sadhwani won both of his rounds tactically after his opponents blundered a piece before resigning their respective games. Both Nihal and Raunak are now among the leaders 3.0/3 each respectively. IM Harshit Raja and GM Abhimanyu Puranik are also undefeated as they scored 2.5/3. Round 4 starts today at 8:30 p.m. IST. Photo: Rupali Mullick
Nihal beats A Topalov
Nihal and Raunak are the two Indians among the seven players who are in the lead 3.0/3. Both of them scored two fine victories in Round 2 and 3 respectively. IM Harshit Raja and GM Abhimanyu Puranik are also unbeaten, and they are in the hunt 2.5/3.
Round 2: Nihal - A Topalov: 1-0
Nihal made a short work of CM Aleksandar Topalov in just 19 moves.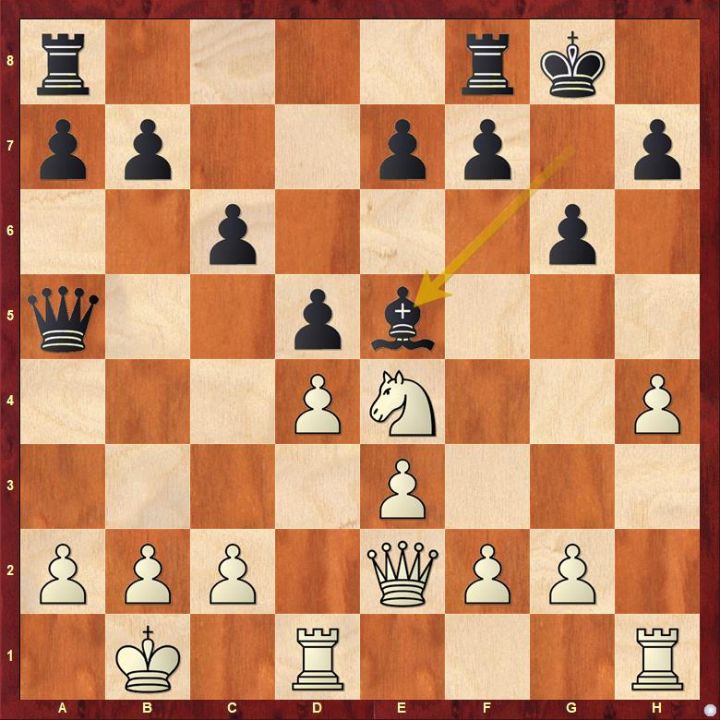 Black went for a chain exchange 13...Bxe5. Instead, 13...dxe4 would have been just fine. Nihal did not take the bishop because it does not help White's position. He played 14.Nc5
In an already difficult position, Black worsened things 17...e5. After 18.fxe5 Black can neither recapture with the bishop nor the rook because 18.Nb3 is there and that is what Black fell for 18...Rxe5 and 19.Nb3 Black resigned.
Klasan - Raunak: 0-1
IM Vladimir Kasan miscalculated to launch an attack by sacrificing his bishop and it did not work. Raunak easily defended his king and won the game.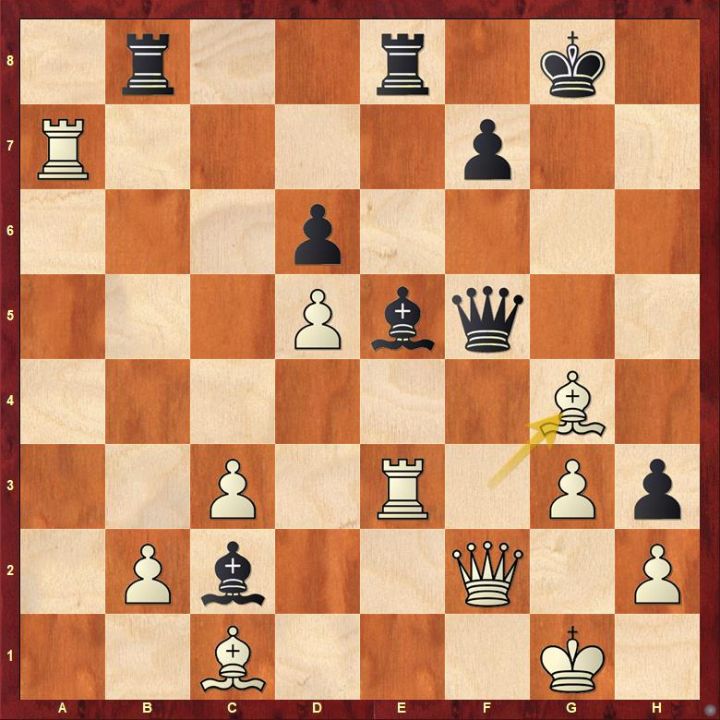 33.Bxg4 works provided after 33...Qxg4, White plays 34.Qxc2. However, Klasan went for 33.Qxf7+ Kh8 and Black is doing absolutely fine, White cannot continue the attack.
Zhukenov - Harshit: 0-1
IM Harshit Raja utilized his well coordinated pieces and made a right breakthrough in the endgame to score a victory.
Find out the correct continuation for Black in the above diagram.
Round 3: Raahil - Nihal: 0-1
IM Raahil Mullick went for a passive defence of his weak isolated pawn against Nihal.
White needed to play 31.Nb2 Ra5 and drop the a3-pawn only when Black doubled them on a-file. In the game White was forced to exchange both rooks on a3 and eventually lose the unprotected kingside pawn, resulting in Black having two passed pawns on two flanks which became insurmountable.
Raunak - Arsovic: 1-0
IM Goran Arsovic made a simple tactical error in an already difficult position and lost material against Raunak.
Find out why 26...Rd2 is a blunder.
Harshit - Kowalski: 0.5-0.5
Harshit had an interesting draw with FM Igor Kowalski.
For more photos, click here.
Replay Round 2 and 3 games
Round 2 results
Round 3 results
Round 4 pairings
Links
---