Leon Luke Mendonca clinches Baku Open 2023 with a 2732 performance
GM Leon Luke Mendonca scored an emphatic victory over GM-elect IM Prraneeth Vuppala in the final round of Baku Open 2023. He finished with the same score 7/9 as GM Aleksandar Indjic (SRB) and GM Vladislav Kovalev. Leon won the tournament due to better tie-breaks, Indjic and Kovalev were placed second and third. GM Sethuraman S P scored an unbeaten 6.5/9 to finish fourth. IM Prraneeth Vuppala and GM Aditya Mittal secured sixth and seventh place scoring 6/7 each. India's latest IM Divya Deshmukh secured third place in the Women's category scoring 5/9. This is Leon's third rating open triumph in less than 2.5 months and five podium finishes in his last six strong open events. His performance this year is the definition of impressive. Photo: FA Lana Afandiyeva
Leon's third tournament triumph in 71 days
The Brand Ambassador of Geno and Microsense, teenager GM Leon Luke Mendonca has been performing fantastic in this year. Here are his performances since February 2023:
1. 3rd - 6th Kragero Resort Open 2023 - 22nd to 26th February.
2. 1st - 38th ChessOrg Festival Bad Woerishofen 2023 - 3rd to 11th March.
3. 1st - 27th Hit Open 2023 with a perfect 9/9 - 16th to 23rd March.
4. 4th - 6th La Nucia Open - 5th to 10th April. (Seven players scored the same points as the champion 7.5/9 including Leon).
5. 3rd - 2nd Chessable Sunway Formentera 2023 - 18th to 28th April.
6. 1st - Baku Open 2023 - 4th to 12th May.
The total prize fund of the tournament was US$ 50000. The op three prizes were $12000 + Cup, $8000 and $6000 each respectively.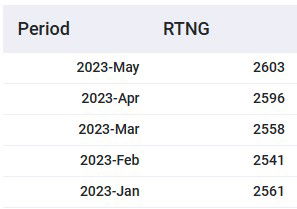 Prraneeth - Leon: 0-1
GM Leon Luke Mendonca (2603) scored a crucial victory in the final round against GM-elect IM Prraneeth Vuppala (2442).
Black captured the d5-pawn 26...Nxd5 27.Bxb5 axb5 no need to hurry in regaining the exchange. 28.Rd1? e3!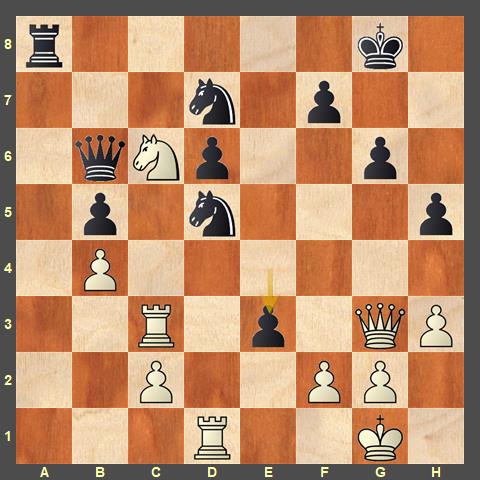 28...e3! decided the fate of the game. It can be compared to a goal scored by retired Brazillian footballer, Ronaldo Nazario (since Leon was wearing Brazil no.10 jersey). 28.Re1 would have made e3 ineffective. Anyway, the game continued 29.Ne7+ one final attempt to fight back. 29...Nxe7 30.Qxe3 Qxe3 31.fxe3 Nf6 32.Rc7 Ned5 and Black won the game soon.
The one and only, Vishy Anand congratulated his WACA mentee
Levan - Jubin
The above position seems quite pleasant for GM Levan Pantsulaia (GEO, 2570). White has a firm grip of the position and his opponent IM Jubin Jimmy (2455) has no counterplay. However, White made an incorrect decision of forming up a battery on the b1-h7 diagonal by sacrificing a couple of pawns. 38.Bb1 Qxb5 39.a4 Qxa4 40.Qd3 Kf8 41.Qh7 Ke8 the king moved away to a safer place. 42.Rh1 Bf8 43.Rh4 Nd8 44.Bd3 Nc6 45.Be3 Nxe5 White sacrificed his bishop on h6 but he was unable to generate any substantial counter-attack. Jubin utilized his extra material and played quite well to win the game eventually.
Aradhya - Sivuk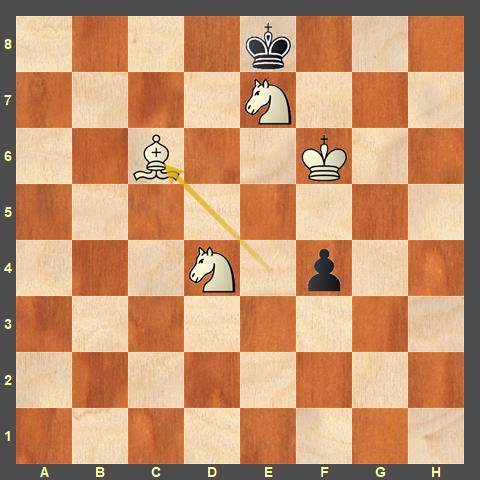 IM-elect FM Aradhya Garg (2305) scored a nice win over GM Vitaly Sivuk (SWE, 2489). It is not everyday we get to see three minor pieces delivering a checkmate to a king in the endgame and that also against a GM.
A total of 119 players including 32 GMs, 29 IMs, 11 WGMs and 7 WIMs took part from 14 countries across the world in Group A. The nine-day nine-round Swiss League tournament was organized by Azerbaijan Chess Federation and the Ministry of Youth & Sport of the Republic of Azerbaijan from 4th to 12th May 2023 at Baku Crystal Hall in Baku, Azerbaijan. The time control of the tournament was 90 minutes for 40 moves + 30 minutes + 30 seconds per move from the first move.
Replay Round 9 games
Round 9 results
Final standings
| | | | | | | | | | | | | |
| --- | --- | --- | --- | --- | --- | --- | --- | --- | --- | --- | --- | --- |
| Rk. | SNo | | | Name | sex | FED | Rtg | Pts. | TB1 | TB2 | TB3 | TB4 |
| 1 | 11 | | GM | Mendonca, Leon Luke | | IND | 2603 | 7 | 2512 | 0 | 5 | 48 |
| 2 | 7 | | GM | Indjic, Aleksandar | | SRB | 2618 | 7 | 2476 | 0 | 5 | 49 |
| 3 | 9 | | GM | Kovalev, Vladislav | | FID | 2612 | 7 | 2426 | 0 | 6 | 44 |
| 4 | 6 | | GM | Sethuraman, S.P. | | IND | 2626 | 6,5 | 2476 | 0 | 4 | 46 |
| 5 | 22 | | GM | Muradli, Mahammad | | AZE | 2531 | 6,5 | 2427 | 0 | 5 | 46,5 |
| 6 | 44 | | IM | Prraneeth, Vuppala | | IND | 2442 | 6 | 2551 | 0 | 5 | 49,5 |
| 7 | 23 | | GM | Aditya, Mittal | | IND | 2522 | 6 | 2534 | 0 | 4 | 48 |
| 8 | 19 | | GM | Suleymanli, Aydin | | AZE | 2560 | 6 | 2522 | 0 | 4 | 47 |
| 9 | 38 | | IM | Nogerbek, Kazybek | | KAZ | 2474 | 6 | 2507 | 0 | 3 | 46,5 |
| 10 | 5 | | GM | Abasov, Nijat | | AZE | 2634 | 6 | 2491 | 0 | 3 | 52,5 |
| 11 | 32 | | IM | Ahmadzada, Ahmad | | AZE | 2488 | 6 | 2486 | 0 | 4 | 48,5 |
| 12 | 36 | | GM | Sanikidze, Tornike | | GEO | 2475 | 6 | 2484 | 0 | 5 | 47,5 |
| 13 | 77 | | IM | Ansat, Aldiyar | | KAZ | 2311 | 6 | 2482 | 0 | 5 | 45,5 |
| 14 | 10 | | GM | Safarli, Eltaj | | AZE | 2609 | 6 | 2481 | 0 | 3 | 47,5 |
| 15 | 25 | | IM | Samant, Aditya S | | IND | 2501 | 6 | 2472 | 0 | 4 | 45,5 |
| 16 | 4 | | GM | Mamedov, Rauf | | AZE | 2646 | 6 | 2472 | 0 | 3 | 47 |
| 17 | 20 | | GM | Petrov, Nikita | | MNE | 2547 | 6 | 2461 | 0 | 5 | 45,5 |
| 18 | 40 | | IM | Samadov, Read | | AZE | 2469 | 6 | 2447 | 0 | 4 | 43,5 |
| 19 | 56 | | | Kushko, Dmitriy | | UKR | 2391 | 6 | 2411 | 0 | 4 | 41,5 |
| 20 | 55 | | IM | Salimova, Nurgyul | w | BUL | 2391 | 6 | 2410 | 0 | 3 | 41,5 |
Links
---