Baku Open 2023 R4: Leon joins the six-pack lead
GM Leon Luke Mendonca defeated GM Ulvi Sadikhov (AZE) to join the leaders after Round 4 of Baku Open 2023. Leon gained a significant positional advantage by move 20. A few inaccuracies allowed the teenager to create a passed pawn on the b-file using tactics. It played a crucial role in earning him the full point. IM Prraneeth Vuppala drew with GM Misratdin Iskandaraov (AZE). A total of 20 players are trailing the leaders by a half point at 3/4 each. Six Indians are there among them. They are - GM Sandipan Chanda, Prraneeth, IM Ilamparthi A R, GM Sethuraman S P, GM Aditya Mittal and GM Raja Rithvik R. Round 5 starts today at 3 p.m. local time, 4:30 p.m. IST. Photo: FA Lana Afandiyeva
Ilamparthi beats Romanov
The World Under-14 Open champion, IM Ilamparthi A R defeated his second GM of the event - Evgeny Romanov (NOR). FM Aradhya Garg and FM Ayush Sharma defeated IM Khazar Babazada (AZE) and IM Abdimalik Abdisalimov (UZB) each respectively.
Leon - Ulvi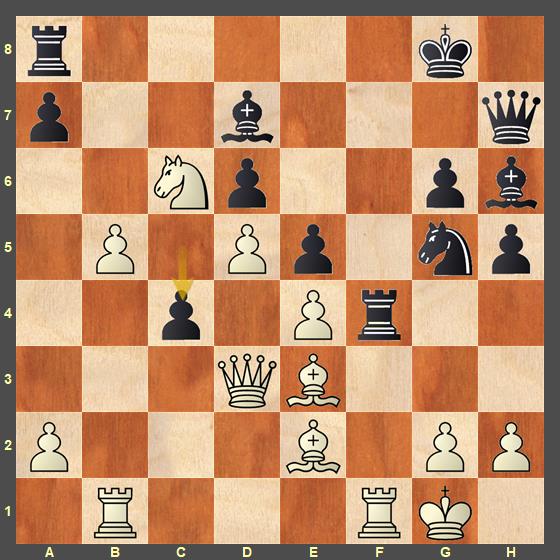 GM Leon Luke Mendonca (2603) got a substantial positional advantage after 20 moves. 27...c4 only further worsened Black's position 28.Qa3 Rxe4 29.b6 Rxe3 30.b7! Re8 31.Qxe3 and Black resigned as b8 pawn promotion is unstoppable which means further material loss.
Ilamparthi - Romanov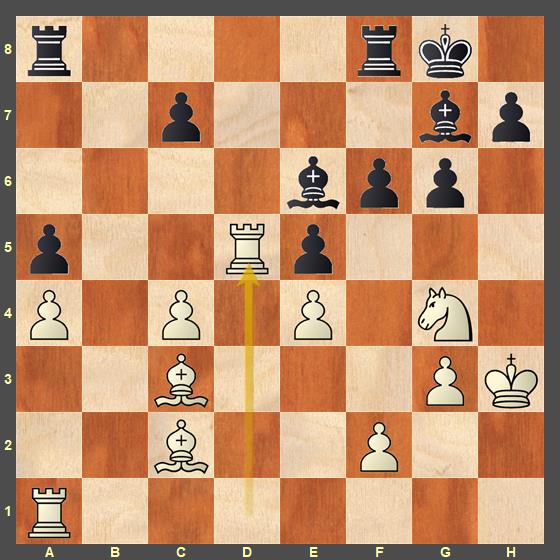 29.Rd5 is definitely playable as IM Ilamparthi A R's (2388) opponent, GM Evgeny Romanov (NOR, 2578) had already sacrificed his knight on h3. 29...Bxd5 would only worsen his chances.
Black's last chance to stop the a-pawn was to get rid of it right now 36...Bxa6 37.Bb3+ Bc4 38.Rc1 Bxb3 39.Rxc8 Bf6 and there is still some fight left. 36...Be2 37.Bd1 Bd3 38.f3 fxe4 39.fxg4 e3 40.Bxe3 and White went on to win the game by playing carefully.
Abdimalik - Ayush
FM Ayush Sharma started rushing his h-pawn down the board as the b6-pawn was a lost cause anyway. However, White should have centralized his rook 39.Rd3 instead of 39.Ra6. 39...h4 40.Ra6?? h3+ now White is in serious trouble 41.Kf3 Nd7 42.Rb5 Ne5+ 43.Ke3 Qxd6 Black just gained a knight and he won the game eventually.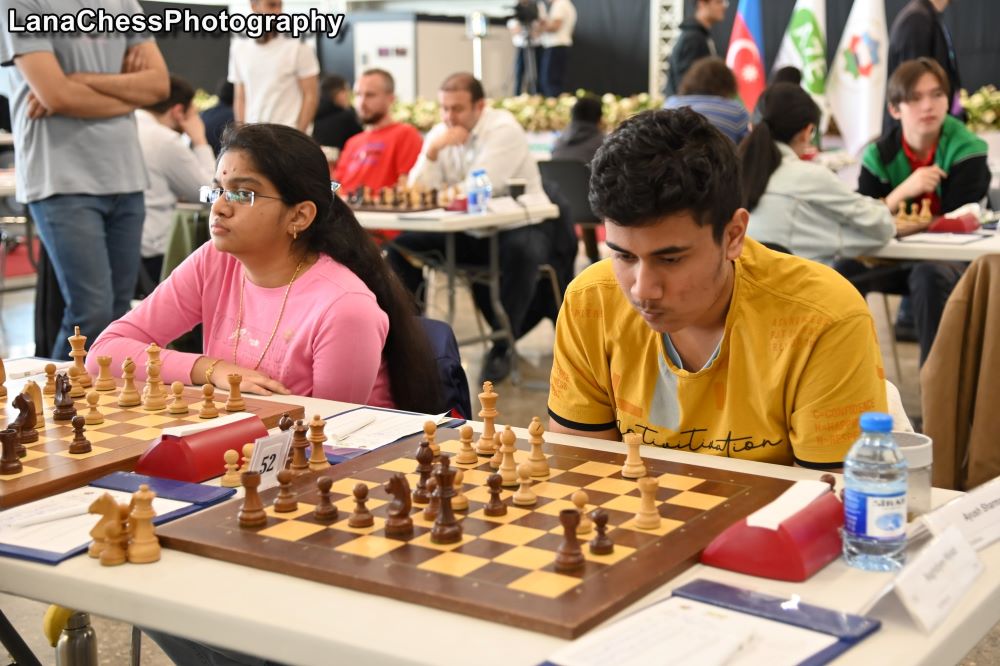 A total of 119 players including 32 GMs, 29 IMs, 11 WGMs and 7 WIMs are taking part from 14 countries across the world in Group A. The nine-day nine-round Swiss League tournament is organized by Azerbaijan Chess Federation and the Ministry of Youth & Sport of the Republic of Azerbaijan from 4th to 12th May 2023 at Baku Crystal Hall in Baku, Azerbaijan. The time control of the tournament is 90 minutes for 40 moves + 30 minutes + 30 seconds per move from the first move.
Replay Round 4 games
Round 4 results
Standings after Round 4
| | | | | | | | | | | |
| --- | --- | --- | --- | --- | --- | --- | --- | --- | --- | --- |
| Rk. | SNo | | | Name | FED | Rtg | Pts. | TB1 | TB2 | TB3 |
| 1 | 1 | | GM | Niemann, Hans Moke | USA | 2708 | 3,5 | 2492 | 0 | 3 |
| 2 | 2 | | GM | Predke, Alexandr | SRB | 2685 | 3,5 | 2486 | 0 | 3 |
| 3 | 18 | | GM | Pantsulaia, Levan | GEO | 2570 | 3,5 | 2447 | 0 | 3 |
| 4 | 5 | | GM | Abasov, Nijat | AZE | 2634 | 3,5 | 2431 | 0 | 3 |
| 5 | 11 | | GM | Mendonca, Leon Luke | IND | 2603 | 3,5 | 2426 | 0 | 3 |
| 6 | 36 | | GM | Sanikidze, Tornike | GEO | 2475 | 3,5 | 2370 | 0 | 3 |
| 7 | 41 | | GM | Chanda, Sandipan | IND | 2460 | 3 | 2513 | 0 | 2 |
| 8 | 44 | | IM | Prraneeth, Vuppala | IND | 2442 | 3 | 2506 | 0 | 2 |
| 9 | 19 | | GM | Suleymanli, Aydin | AZE | 2560 | 3 | 2482 | 0 | 2 |
| 10 | 38 | | IM | Nogerbek, Kazybek | KAZ | 2474 | 3 | 2468 | 0 | 2 |
| 11 | 3 | | GM | Korobov, Anton | UKR | 2664 | 3 | 2466 | 0 | 2 |
| 12 | 57 | | IM | Ilamparthi, A R | IND | 2388 | 3 | 2447 | 0 | 3 |
| 13 | 6 | | GM | Sethuraman, S.P. | IND | 2626 | 3 | 2445 | 0 | 2 |
| 14 | 7 | | GM | Indjic, Aleksandar | SRB | 2618 | 3 | 2437 | 0 | 2 |
| 15 | 10 | | GM | Safarli, Eltaj | AZE | 2609 | 3 | 2429 | 0 | 2 |
Round 5 pairings
Links
---