Anish Giri gets the monkey off his back, wins a super tournament after seven years
Harikrishna and Anish Giri were looking at the Shenzhen Masters 2019 title. For Hari it would be his first super tournament. For Anish Giri it would be a super tournament victory after nearly seven years. They had to go through a marathon final round to decide who would win the event. Harikrishna had a half point lead, but faced the formidable Ding Liren with the black pieces. Anish Giri, on the other hand, had much better chances as white against Jakovenko. The final round lasted for over six hours. Harikrishna lost to Ding Liren, while Anish Giri managed to beat Jakovenko. Anish Giri scored took home the first prize of $20,000 (approx 14 lakh rupees). Harikrishna finished second. It was one of his finest performances, boosting his rating to 2730 and world no.25 on the rankings.
It's quite a surprise for chess fans all over the world that a prolific player like Anish Giri hasn't been able to win many super tournaments. He has an Elo of 2797. He is world no.4 and perhaps one of the most solid chess players that the chess world has seen in recent times. He has finished joint first (losing on tiebreaks) or second in innumerable strong tournaments including Wijk Aan Zee, London Chess Classic, Bilbao etc. but it has been nearly seven years since he had won a super tournament. It was a big sensation back in 2012 when 17-year-old Anish finished ahead of players like Ivanchuk, Morozevich, Nakamura, Caruana etc. to win his first super tournament. Would he be able to win the Shenzhen Masters 2019? Things didn't look so bright because Harikrishna had shown tremendous chess in the tournament with five wins and was leading before the final round with 6.0/9, half a point ahead of Giri. But the pairing was in Anish's favour. He was facing Jakovenko with the white pieces, while Harikrishna was up against Ding Liren with black.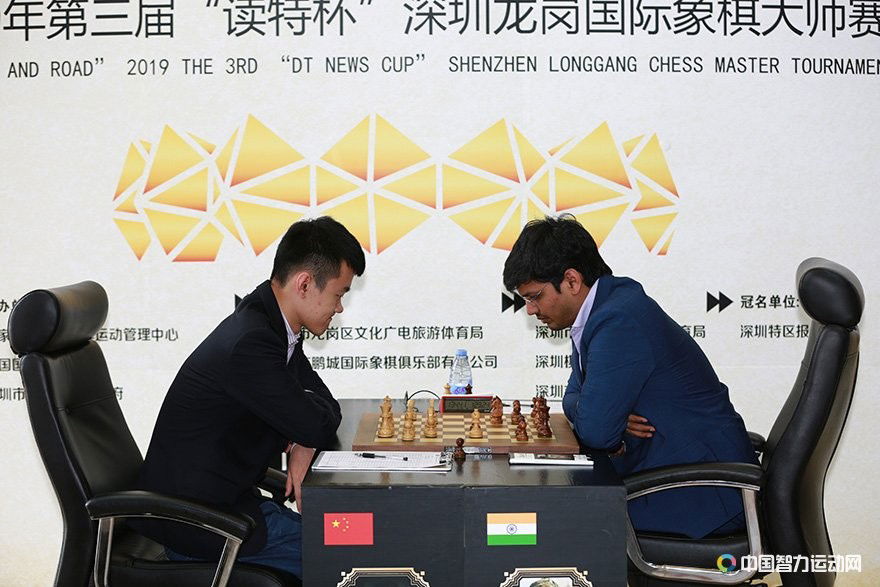 Received this nice trophy for my second place in #ShenzhenMasters Despite my last round loss I have positive feelings from this event. I can't remember when was the last time I won 5 games against such strong players :)congratulations to @anishgiri deservedly won the event. pic.twitter.com/IHCRMMsTf4

— Harikrishna (@HariChess) April 27, 2019
Harikrishna's magical five!
It is not common that one is able to win five games in such a strong tournament. Harikrishna managed to do that and here we bring you all his five games with detailed annotations by IM Sagar Shah:
Round 3 win against Richard Rapport
Round 4 win against Ding Liren
Round 5 win against Yu Yangyi
Round 6 win against against Jakovenko
Round 9 win against Yu Yangyi
---