Gata Kamsky wins 54th Biel GMT 2021, Nihal finishes third
FIDE World Cup 2007 winner Gata Kamsky beat Vincent Keymer in the final round to win 54th Biel International Chess Festival Grandmaster Triathlon with a score of 35 points. Kirill Alekseenko made 31 points to secure second position. Nihal Sarin who drew all his Classical games except the first one, was placed third with 28.5 points. Vaishali scored her final IM-norm to become India's latest International Master, and she also won the Best Woman prize. Four out of top seven places were claimed by Indian players. Gukesh, Arjun Erigaisi and Ganguly were placed fifth, sixth and seventh respectively. Photo: Biel Chess Festival
Karthikeyan finishes second on tie-breaks, Vaishali becomes an IM
Karthikeyan Murali drew his final round game against Gukesh. However the top seed of the tournament, Salem Saleh also finished with the same score 7.0/9. Due to a better tie-break score, Salem won the tournament and Karthikeyan was placed second.
GMT R7: Nihal - Lagarde: 0.5-0.5
Nihal had a well contested draw with Lagarde in the final round.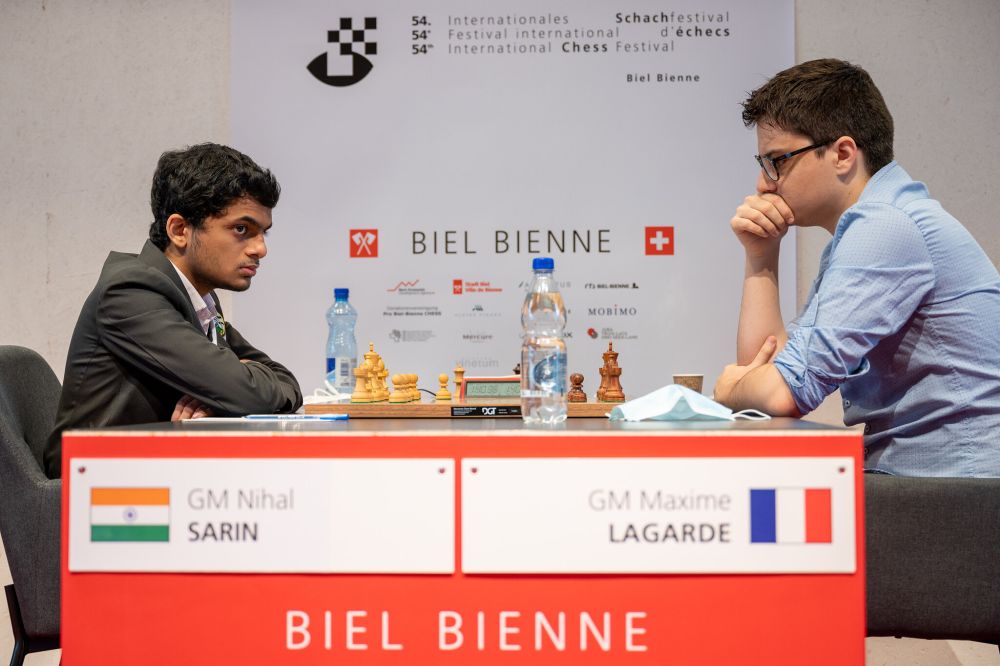 Keymer - Kamsky: 0-1
Gata Kamsky won the tournament in style by scoring a brilliant victory over Vincent Keymer.
MTO R9: Gukesh - Karthikeyan: 0.5-0.5
Gukesh despite being slightly better for the majority of the game, it was not enough to beat Karthikeyan.
Sethuraman - Erdos: 0-1
Sethuraman was completely winning against GM Viktor Erdos (HUN) until he lost his advantage and then missed a draw in the endgame.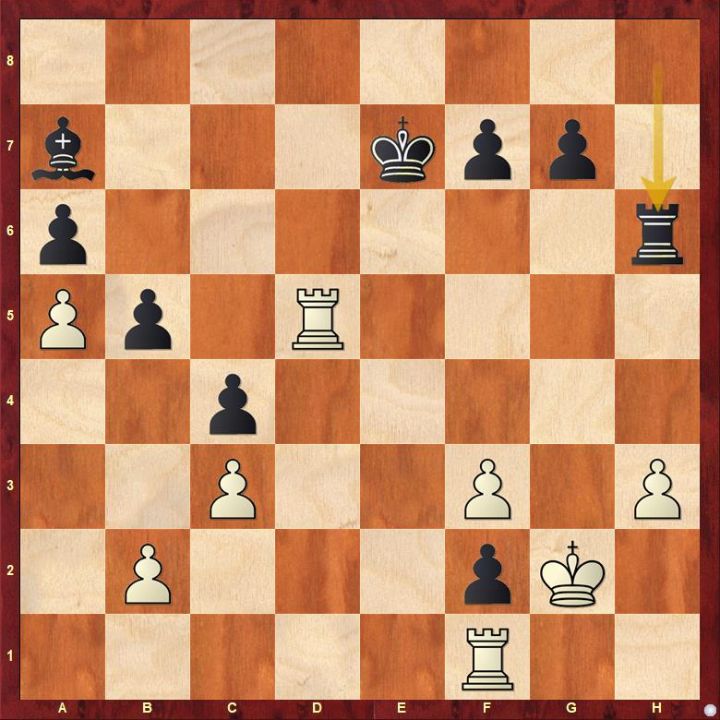 White needed to prevent the rook's invasion of first rank. Thus, 33.f4 Rg6+ 34.Rg5 would have been a better idea than 33.Rfd1.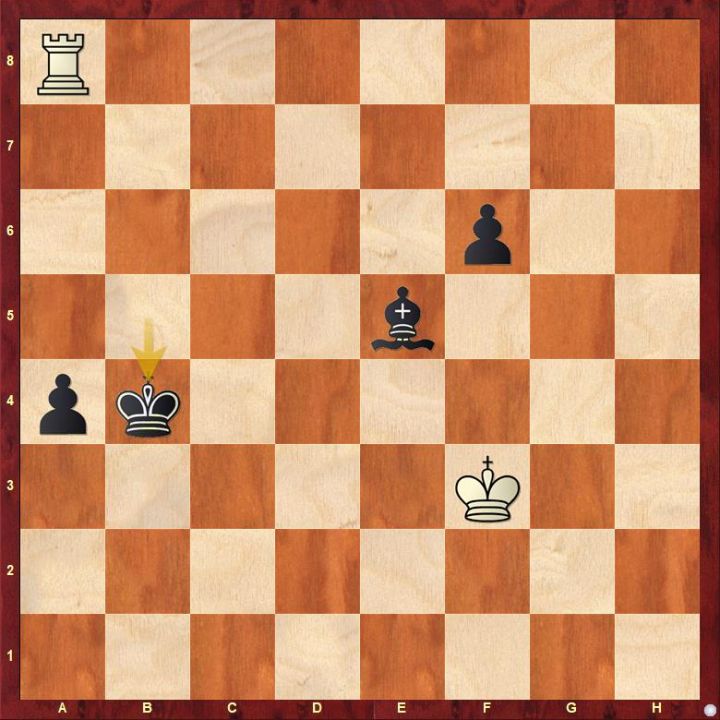 White can no longer go for a win here but he can certainly try to salvage a draw. Find out the correct plan for White.
Erigaisi - Chigaev: 1-0
Arjun Erigaisi scored a fantastic victory against GM Maksim Chigaev (RUS) in the final round.
White set himself up a crushing attack and there is no way for Black to save after 43.e6. Black continued the fight and eventually he resigned on the verge of getting checkmated by a bishop and knight.
Arjun Kalyan - Ganguly: 0-1
Ganguly played the double bishop endgame masterfully against GM Arjun Kalyan to score a victory.
White needed to play 35.f4 and everything would have been fine. 35.h4 gave Black the opening he was looking for.
Photo Gallery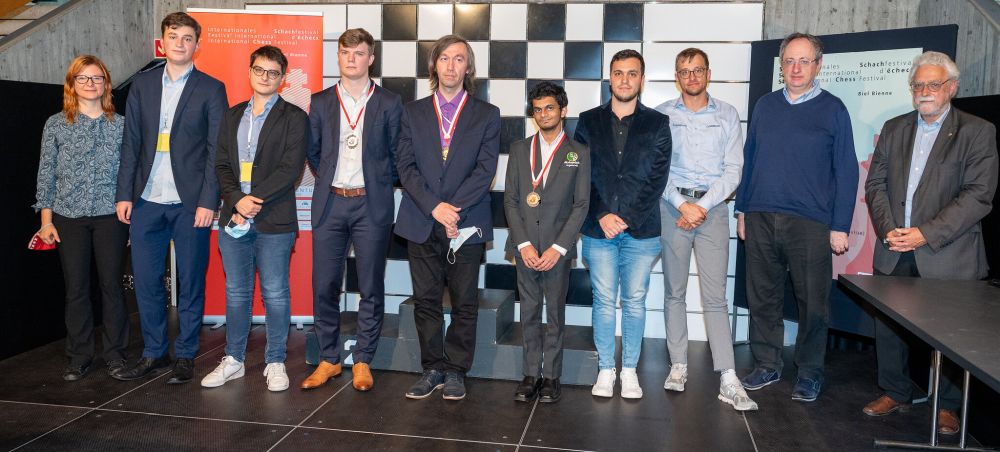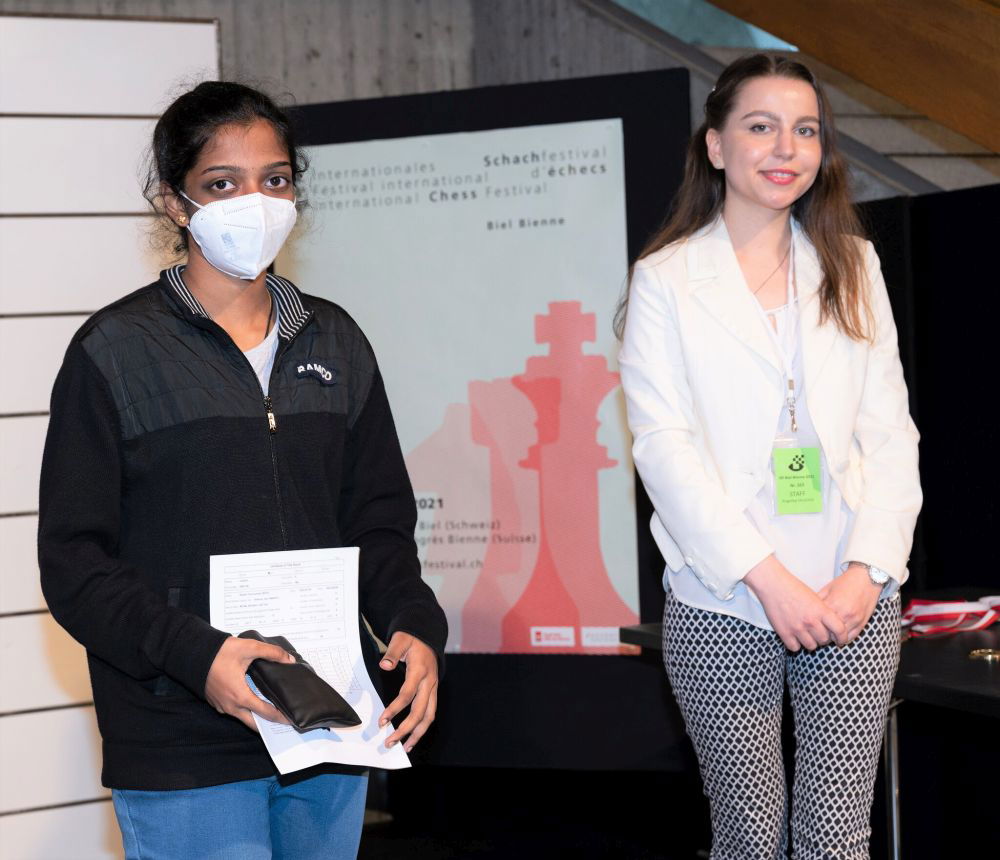 Highlights
Here are a few interesting finishes from MTO Round 9
Replay GMT Round 7 games
Replay MTO Round 9 games
GMT Round 7 results
Bo.
No.
Rtg
Name
Result
Name
Rtg
No.
1
4
2675
GM
Gelfand Boris
1 - 0
GM
Studer Noel
2581
8
2
5
2630
GM
Pichot Alan
½ - ½
GM
Alekseenko Kirill
2699
3
3
6
2620
GM
Nihal Sarin
½ - ½
GM
Lagarde Maxime
2648
2
4
7
2591
GM
Keymer Vincent
0 - 1
GM
Kamsky Gata
2658
1
Final standings

MTO Round 9 results
Final standings
| | | | | | | | | | | | | | | |
| --- | --- | --- | --- | --- | --- | --- | --- | --- | --- | --- | --- | --- | --- | --- |
| Rk. | SNo | | | Name | Typ | sex | FED | RtgI | RtgN | Pts. | TB1 | TB2 | Rp | w-we |
| 1 | 1 | | GM | Saleh Salem A.R. | | | UAE | 2682 | 0 | 7,0 | 47,5 | 355,0 | 2790 | 1,19 |
| 2 | 12 | | GM | Murali Karthikeyan | | | IND | 2606 | 0 | 7,0 | 46,0 | 360,5 | 2743 | 1,61 |
| 3 | 6 | | GM | Banusz Tamas | | | HUN | 2631 | 0 | 6,5 | 47,0 | 353,5 | 2708 | 0,98 |
| 4 | 10 | | GM | Erdos Viktor | | | HUN | 2614 | 0 | 6,5 | 43,0 | 340,0 | 2627 | 0,61 |
| 5 | 15 | | GM | Gukesh Dommaraju | U20 | | IND | 2578 | 0 | 6,5 | 41,5 | 345,0 | 2600 | 0,43 |
| 6 | 19 | | GM | Erigaisi Arjun | U20 | | IND | 2567 | 0 | 6,5 | 41,0 | 337,0 | 2591 | 0,54 |
| 7 | 8 | | GM | Ganguly Surya Shekhar | | | IND | 2625 | 0 | 6,0 | 47,5 | 350,0 | 2665 | 0,53 |
| 8 | 2 | | GM | Eljanov Pavel | | | UKR | 2671 | 0 | 6,0 | 46,0 | 356,5 | 2689 | 0,26 |
| 9 | 13 | | GM | Fedorchuk Sergey | | | UKR | 2598 | 0 | 6,0 | 42,5 | 347,5 | 2626 | 0,44 |
| 10 | 22 | | GM | Kantor Gergely | | | HUN | 2527 | 0 | 6,0 | 40,0 | 333,5 | 2524 | 0,33 |
| 11 | 17 | | GM | Wagner Dennis | | | GER | 2572 | 0 | 5,5 | 46,0 | 357,0 | 2583 | 0,44 |
| 12 | 4 | | GM | Sethuraman S.P. | | | IND | 2644 | 0 | 5,5 | 45,5 | 335,0 | 2590 | -0,51 |
| 13 | 11 | | GM | R Praggnanandhaa | U20 | | IND | 2608 | 0 | 5,5 | 45,0 | 344,5 | 2608 | 0,11 |
| 14 | 7 | | GM | Chigaev Maksim | | | RUS | 2630 | 0 | 5,5 | 43,0 | 336,0 | 2589 | -0,38 |
| 15 | 23 | | GM | Valsecchi Alessio | | | ITA | 2527 | 0 | 5,5 | 43,0 | 331,0 | 2597 | 1,00 |
| 16 | 24 | | GM | Tang Andrew | | | USA | 2525 | 0 | 5,5 | 42,5 | 340,5 | 2562 | 0,68 |
| 17 | 9 | | GM | Narayanan S.L. | | | IND | 2624 | 0 | 5,5 | 42,5 | 317,5 | 2579 | -0,43 |
| 18 | 20 | | GM | Sadhwani Raunak | U20 | | IND | 2555 | 0 | 5,5 | 41,5 | 334,0 | 2558 | 0,32 |
| 19 | 14 | | GM | Puranik Abhimanyu | | | IND | 2589 | 0 | 5,5 | 41,0 | 343,0 | 2511 | -0,70 |
| 20 | 25 | | GM | NR Visakh | | | IND | 2516 | 0 | 5,5 | 40,0 | 336,5 | 2516 | 0,25 |
Links
---