Can Karthikeyan Murali win Biel MTO 2021?
Karthikeyan Murali 6.5/8 is on the verge of winning the 54th Biel International Chess Festival MTO 2021. He just needs a draw in the final round as he has a better tie-breaks than his pursuers. A win would guarantee his championship. Although Gukesh could spoil his chances since he will face Karthikeyan in the final round. Gukesh, Salem and Eljanov are the only three players at 6.0/8. Nihal drew his game against Kamsky in the penultimate round. Thus his chances of winning the event got dashed. Alekseenko outplayed Gelfand to bring himself in the championship picture. The final round of GMT and MTO will start at 2:30 p.m. IST today. Photo: Biel Chess Festival
Harshit Raja becomes India's 69th GM
Karthikeyan is playing steady as he drew with GM Tamas Banusz (HUN) in the penultimate round. Although he had a slight opportunity in the endgame, he decided against it. Harshit Raja drew his game against GM Denis Wagner (GER) to score his final GM-norm and become the latest grandmaster of India.
GMT R6: Kamsky - Nihal: 0.5-0.5
Kamsky opted for the Exchange variation in the Ruy Lopez. Pieces got exchanged at regular intervals and the game liquidated into an equal queen endgame after 30 moves. Draw became the obvious result and Nihal's hopes of winning the event got shattered.
Alekseenko - Gelfand: 1-0
Alekseenko outplayed Gelfand to keep himself in the championship contention.
MTO: Karthikeyan - Banusz: 0.5-0.5
Karthikeyan made a solid draw with Tamas Banusz (HUN). However, his only chance was in the endgame.
White could have tried 26.Rb1 instead of 26.Rd4. The rook, c-pawn and the bishop got exchanged consecutively. The game reached to a drawn knight endgame.
Praggnanandhaa - Salem: 0-1
Praggnanandhaa went wrong early in the game when he sacrificed a pawn which his opponent used it against him.
14.b4 was uncalled for. A simple 14.Qc3 or Bd2 would have sufficed. Black took the pawn 14...Qxb4+ 15.Bd2 Qa4 16.Qb2 cxd4 17.Nxd4. White needed to play 17.Nd6+ which was also possible in the previous move. Pragg went wrong in the opening twice in this event and he lost on both occasions.
Ganguly - Gukesh: 0-1
Ganguly made a questionable pawn sacrifice in the endgame, followed by an exchange of queens which gave his opponent, Gukesh, a decisive advantage.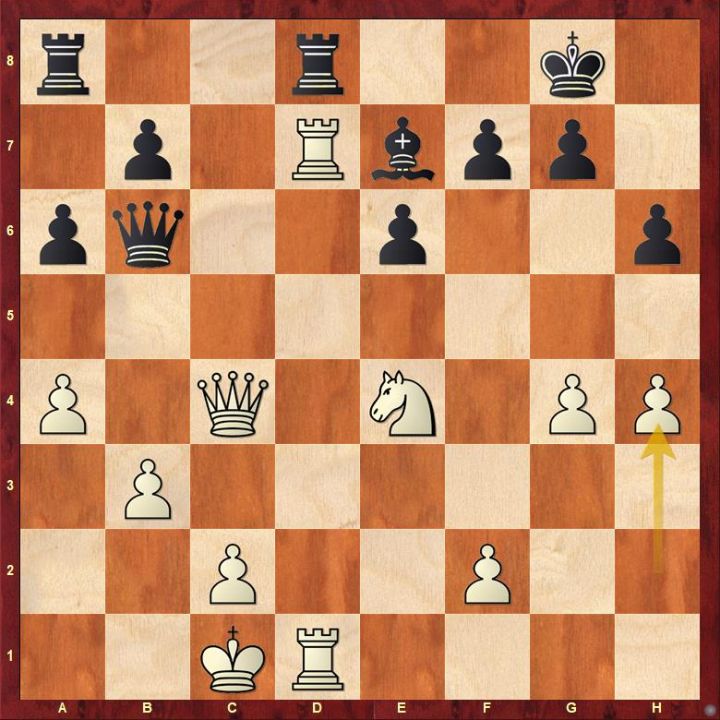 White should have exchanged the rooks 23.Rxd8+ Rxd8 24.c3 but 23.h4 allowed Black to take the pawn 23...Bxh4 then 24.Qc7 Qxc7 25.Rxc7 b5 and White can do very little to save the game.
Tang - Sethuraman: 0-1
Sethuraman made a quick work of GM Andrew Tang (USA) in just 23 moves.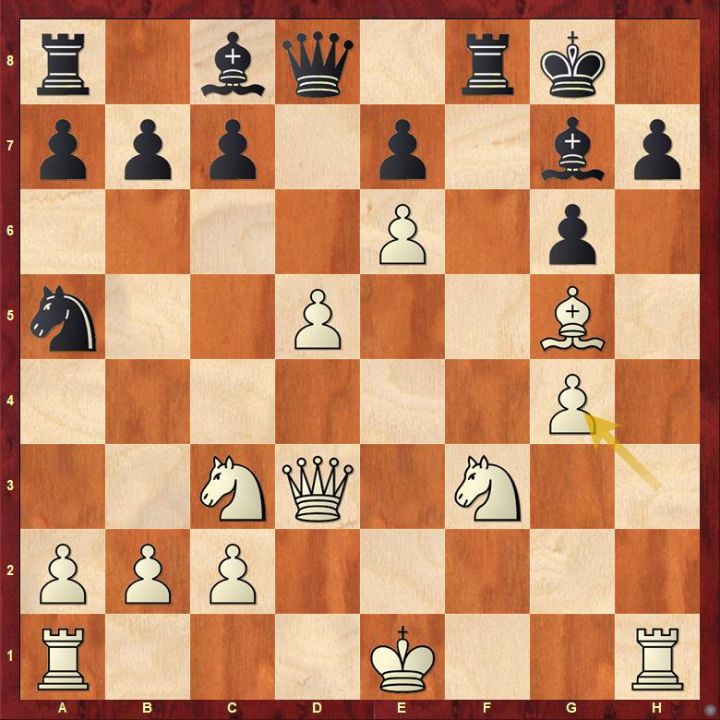 White had already made a few incorrect decisions, 29.b3 was the big one. Find out the best continuation for Black.
IM Harshit Raja drew with GM Dennis Wagner (GER) to become India's 69th grandmaster. Read more about his journey here.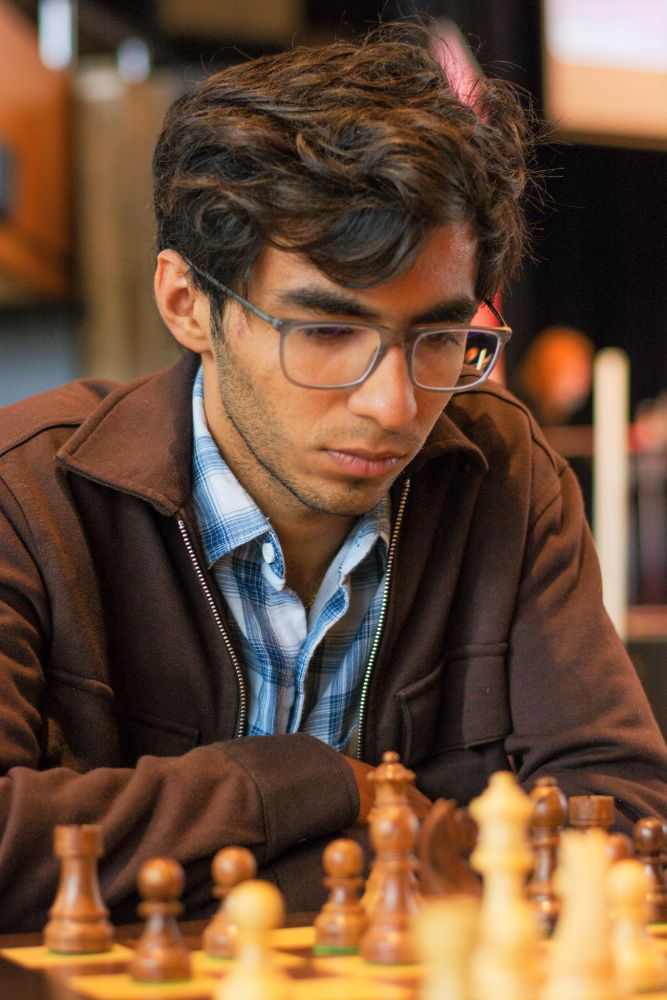 Highlights
Here are a few interesting finishes from MTO Round 8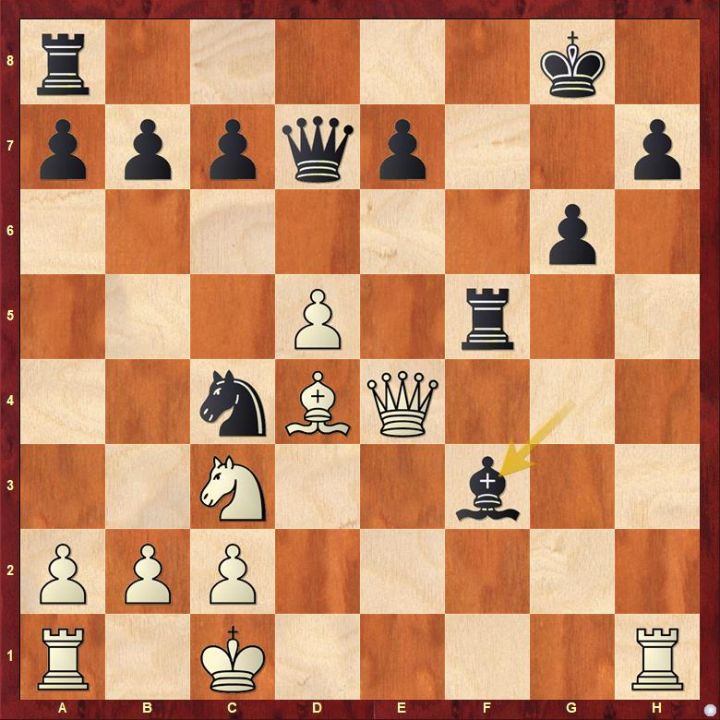 Replay GMT Round 6 games
Replay MTO Round 8 games
GMT Round 6 results
Bo.
No.
Rtg
Name
Result
Name
Rtg
No.
1
8
2581
GM
Studer Noel
0 - 1
GM
Keymer Vincent
2591
7
2
1
2658
GM
Kamsky Gata
½ - ½
GM
Nihal Sarin
2620
6
3
2
2648
GM
Lagarde Maxime
½ - ½
GM
Pichot Alan
2630
5
4
3
2699
GM
Alekseenko Kirill
1 - 0
GM
Gelfand Boris
2675
4
Round 7 pairings
Bo.
No.
Rtg
Name
Result
Name
Rtg
No.
1
4
2675
GM
Gelfand Boris
GM
Studer Noel
2581
8
2
5
2630
GM
Pichot Alan
GM
Alekseenko Kirill
2699
3
3
6
2620
GM
Nihal Sarin
GM
Lagarde Maxime
2648
2
4
7
2591
GM
Keymer Vincent
GM
Kamsky Gata
2658
1
MTO Round 8 results
Round 9 pairings
Links
---