11th Norway Chess 2023 R6: Gukesh wins Armageddon against Giri
D Gukesh drew the Classical game against Anish Giri (NED) in Round 6 of 11th Norway Chess 2023. It was a well contested draw. Gukesh prevailed in the Armageddon against Giri. He moved to 8.5/18. Fabiano Caruana scored the sole Classical victory of the round against Nodirbek Abdusattorov. This is also his first win in a rated game against the former World Rapid champion. Caruana once again increased his lead by 1.5 points as he is now at 13.5/18 and also became World no.2 in the live ratings. Magnus Carlsen avenged his last edition's Armageddon loss against Aryan Tari. Round 7 starts today from 5 p.m. local time, 8:30 p.m. IST. All photos in this article are by Lennart Ootes/Norway Chess unless stated otherwise.
Caruana increases his sole lead, now World no.2 again
Magnus Carlsen is currently at 7.5/18, six points behind the sole lead Fabiano Caruana. If Caruana manages to score 3 points in the seventh round, Carlsen will only be able to tie the score provided he wins the remaining all three Classical games.
Gukesh - Giri: 1.5-1
D Gukesh (2732) lost the first Classical rated game against Anish Giri (NED, 2768) at the 85th Tata Steel Masters 2023. Their second Classical game ended in a draw at WR Masters 2023. The teenager won their Blitz encounter on the first day of this ongoing event. In the sixth round, the Classical game ended in a well contested draw. Thus it was time for Armageddon.
Gukesh - Giri, Armageddon
Black tried to break the position wide open with 23...b5. 24.cxb5 axb5 25.Rxe4 c4 26.a6 Nd3 27.a7 Ra8 28.Bg4 Re5 29.Be6+ Kh8 30.Rxe5 Bxe5 31.Qa5 Qe7 32.Qxb5 h6 33.Qxc4 Nb4+ 34.Kd2 Gukesh shifted his king to the kingside and soon won the game convincingly.
Tari - Carlsen: 1-1.5
Magnus Carlsen (NOR, 2853) lost the Blitz encounter on the first day against Norway no.2 Aryan Tari (2642). Last year, Tari won the Armageddon. This time, Carlsen gained the upper hand in the major piece endgame but somehow he was unable to score a full point.
Tari - Carlsen, Classical
42...Qd6 43.Kh1 Rb4 44.Rc1 now Rf4 having the idea of Qd4 and then grabbing the h4 or f3-pawn would have been devastating for White. The game continued 44...Qd4 45.Rc6 Qb1+ 46.Kh2 Rd1 47.Qg3 and now Qa1 was required to gain a crucial pawn and win the game. 47...Qg1+ and Black's advantage slipped away. The game ended in a draw via perpetual check. Carlsen went on to win the Armageddon to clinch the match.
Abdusattorov - Caruana: 0-3
It might be a surprising fact to many that Fabiano Caruana (USA, 2764) had never beaten Nodirbek Abdusattorov (UZB, 2731) in a rated game. Abdusattorov won a game each in all three formats classical, rapid and blitz. Earlier this year, their battle at 85th Tata Steel Masters ended in a draw. Caruana was determined to change that statistics.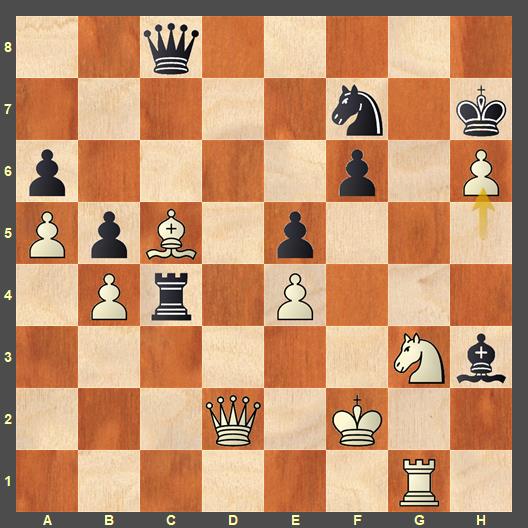 White overstretched his pawn 49.h6? Instead 49.Rc1 Qg4 50.Rxc4 bxc4 51.Be7 Ng5 would have been fine for White. 49...Qg4 50.Nf5 Qxe4 51.Rg7+ Kh8 52.Ne3 Nxh6 53.Nxc4 Kxg7 Black won the game in the next few moves.
Photo Gallery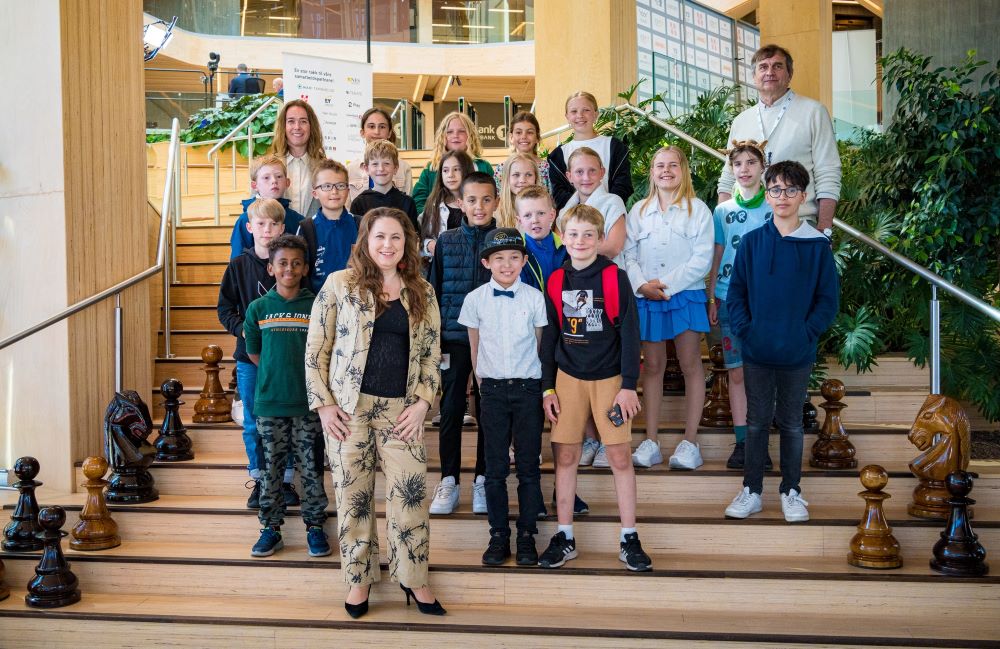 Highlights
Replay Round 6 games
Round 6 results
Standings after Round 6
Schedule
Blitz Round 1 starts on 29th May 2023. Round 1 starts at 7 p.m. local time, 10:30 p.m. IST.
Classical games will be played from 30th May to 9th June 2023. Everyday game starts at 5 p.m. local time, 8:30 p.m. IST. 2nd and 7th June are the rest days.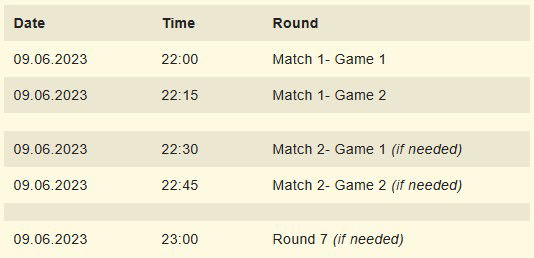 Links
---