11th Norway Chess 2023 R5: Gukesh beats Abdusattorov
D Gukesh drew the Classical game against Nodirbek Abdusattorov (UZB) in Round 5 of 11th Norway Chess 2023. He was completely winning the Armageddon against the former World Rapid champion. However, Gukesh decided to repeat moves as draw with Black in Armageddon results in winning it and the match. Shakhriyar Mamedyarov (AZE) and Hikaru Nakamura (USA) scored the only two Classical wins of the round against the tournament leader Fabiano Caruana (USA) and birthday boy - Aryan Tari (NOR). The 'Speed King' Nakamura is now World no.2 again. Magnus Carlsen defeated Anish Giri in Armageddon to win the match. Round 6 starts today from 5 p.m. local time, 8:30 p.m. IST. All photos in this article are by Lennart Ootes/Norway Chess unless stated otherwise.
Nakamura reduces the gap with Caruana, becomes World no.2 again
The fifth round witnessed two decisive Classical games. Hikaru Nakamura spoiled Aryan Tari's 24th birthday by defeating him. Shakhriyar Mamedyarov brought Fabiano Caruana's fantastic momentum to a halt. Nakamura is now a full point behind Caruana at 9.5/15.
Abdusattorov - Gukesh: 1-1.5
The third Classical game of 2023 between D Gukesh (2732) and Nodirbek Abdusattorov (2731) ended in a draw. The former World Rapid champion brought a new move 10.h3 which put Gukesh in a think tank. However, the game did not have any fireworks, as their previous encounters have displayed. Gukesh was winning the Armageddon against Abdusattorov. However, he decided to repeat moves as he was playing with the black pieces which means a draw was enough to win the Armageddon and the match too.
Abdusattorov - Gukesh, Armageddon
Black is completely winning the game. After 34.Rf2 Qd1+ 35.Rf1 Qe2 Gukesh repeated moves and drew the game via threefold repetition. 33...Qc1 34.Rb3 Qc2 35.Rb7 Qc3 36.Re1 Bb4 was one of the ways to win.
Carlsen - Giri: 1.5-1
Magnus Carlsen (NOR, 2853) will have to wait a little longer to beat Anish Giri (NED, 2768) in a Classical game as their Classical encounter at this event ended in a draw. The world no.1 won the must-win Armageddon to clinch the match.
Caruana - Mamedyarov: 0-3
Shakhriyar Mamedyarov (AZE, 2738) hasn't beaten Fabiano Caruana (USA, 2764) in a Classical rated game since Superbet Chess Classic in June 2021. Mamedyarov won the Blitz game at this event on the very first day. That certainly gave him the confidence to bring Caruana's great momentum to a halt.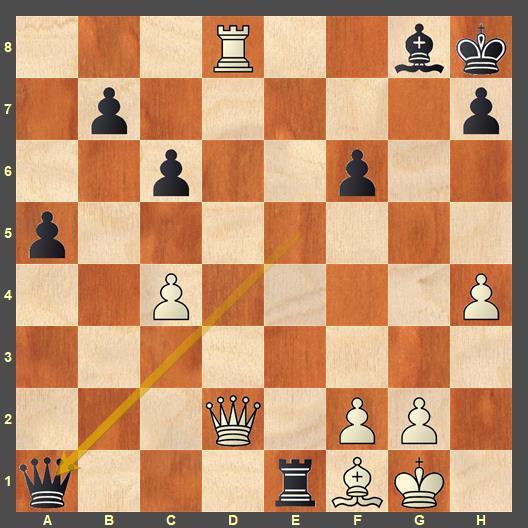 The obvious move 35.Qd3 is what anyone would want to play to defend the pinned f1-bishop. However, it is incorrect. Try to find out why and what White should have done instead to stay in the game. This was Caruana's first Classical game loss since March this year.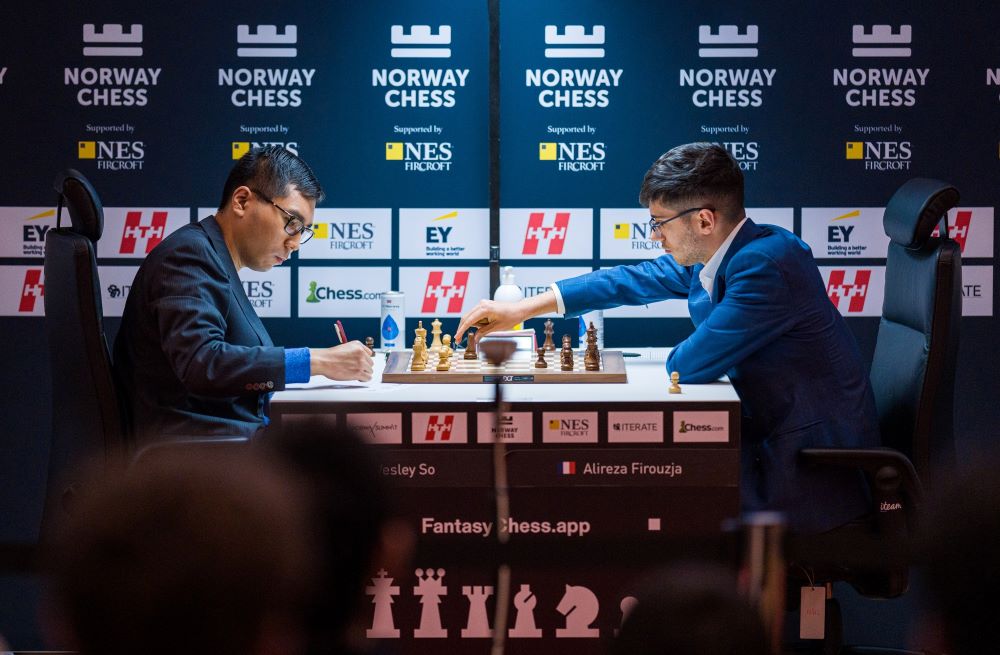 Highlights
Replay Round 5 games
Round 5 results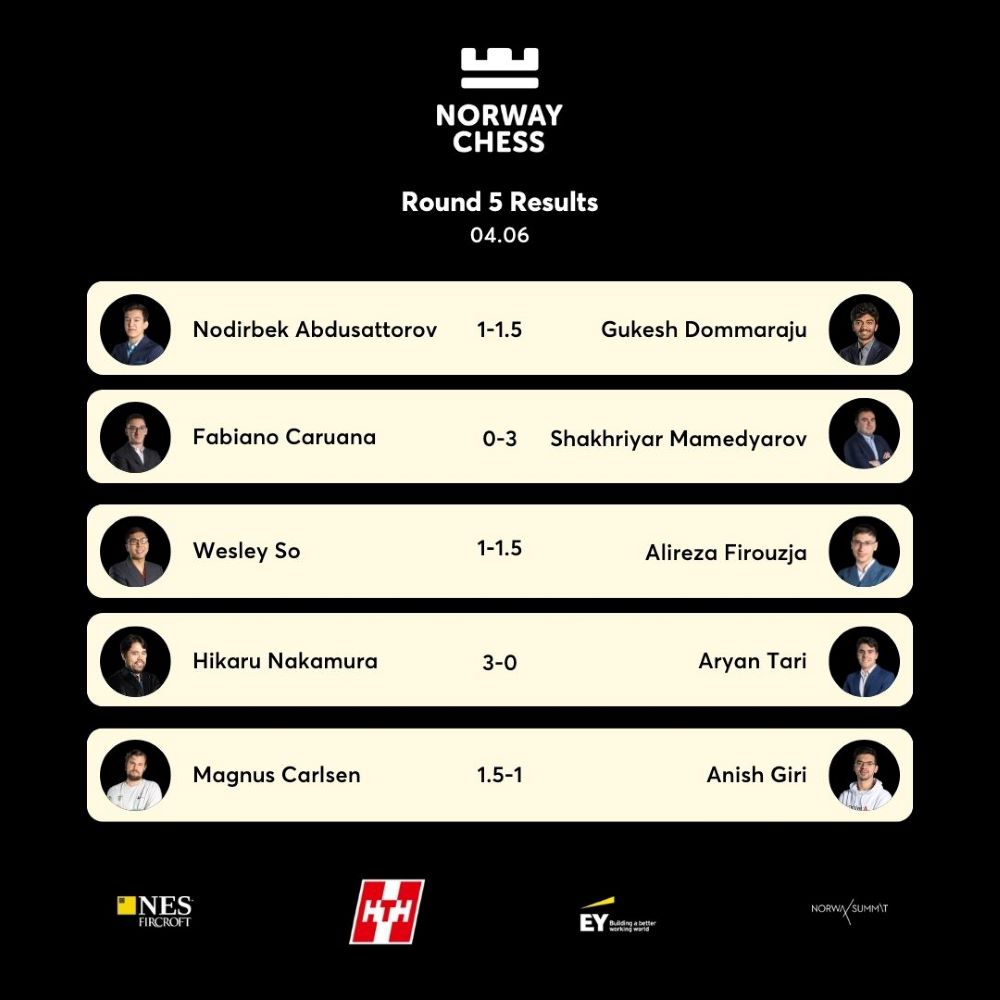 Standings after Round 5
Schedule
Blitz Round 1 starts on 29th May 2023. Round 1 starts at 7 p.m. local time, 10:30 p.m. IST.
Classical games will be played from 30th May to 9th June 2023. Everyday game starts at 5 p.m. local time, 8:30 p.m. IST. 2nd and 7th June are the rest days.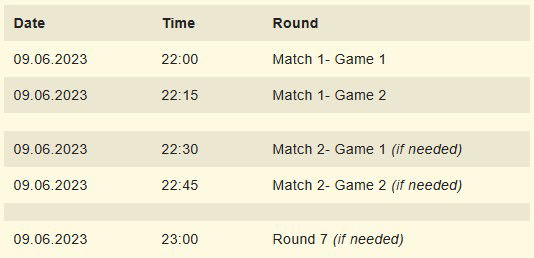 Links
---