Who is Srijit Paul?
17-year-old Srijit Paul shocked the entire country with his phenomenal performance at the National Senior Open Championship at Jammu early this month, when he finished ahead of many grandmasters and became the only untitled player to be in top 15. Srijit started 2018 by winning the 26th Telegraph, then he led his school team to a monumental victory by ending 11-year championship reign of South Point at 12th Chessmate. He finished 4th in WB State Junior. Srijit scored his first IM norm at World Junior 2016 and the second one in Badalona, Spain 2017. This article contains an interview with Srijit where you get to know more about him. Photo: Swati Biswas
The Chronicles of Srijit Paul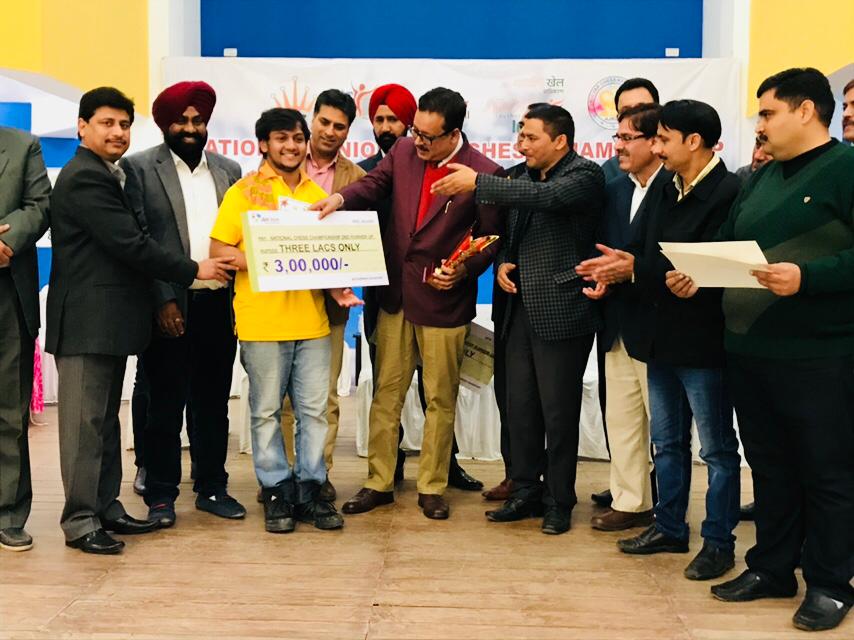 Srijit Paul started the year 2018 by winning the 26th The Telegraph Schools' 2018. After winning the tournament in an interview with ChessBase India, he said he was not practicing much as his board exams was near.
After his board exams got over, he did not take long to get back into action by attending a two-day training camp with GM Evgenij Miroshnichenko where he went on to beat him in a simultaneous match.
Few days after the camp he led his school team DPS North to a monumental victory where they ended South Point's 11-year championship reign.
An Interview with Srijit Paul
Shahid Ahmed (SA): Congratulations for such a fantastic performance at the Nationals. How does it feel?
Srijit Paul (SP): I feel elated. My family is ecstatic and proud of me and that is the greatest achievement. I got my final IM norm which is a huge relief. To finish 3rd in Nationals is too big a news, something that I still can't quite soak in. It is a milestone for my entire family. We have achieved it together.
SA: What was your preparation going into the tournament?
SP: I was taking my regular classes with sir Atanu Lahiri. I considered the tournament like any other one I had participated in. My main focus going into the tournament was to try and achieve an IM norm. Not even in my wildest dreams had I thought of securing a rank.
SA: You had the option to defend your Telegraph title which you won early this year, yet you chose to play Nationals. Why?
SP: As I said, I was looking for an IM norm for a really long time because I had two in my bag already. Unlike the Nationals, the Telegraph chess tournament was not a norm tournament and hence the choice was obvious.
SA: I think this is your career best performance. Whom would you give the credit for this performance?
SP: Like every other thing I have achieved in my life, this too is due to the constant support and motivation from my family. Though I am the one playing on board, every game is a teamwork - the team being my family. I have a big family where there has never been a dearth of love and enthusiasm.
SA: What was your mindset going into a round and facing strong GMs like Harsha, Kidambi, Neelotpal, Anurag, Vaibhav?
SP: I faced Harsha in the 3rd round. I had drawn with a lower rated in the first round and was in low spirits. I thought I would just try to hold my position and make a draw out of it. I knew that if I could win the game against Kidambi I would get the much-awaited norm. I was full of confidence going into this game. Neelotpal hails from Kolkata so I knew him very well beforehand. I did a little bit of research and found out that Anurag's openings were in the same line as Neelotpal's, so I went in with a similar strategy in both games. Vaibhav is a great player and I was playing with black. In a way I was very relaxed before this game because I frankly thought that I didn't stand a chance.
SA: What did you tell yourself and do after losing against Laxman and Abhijeet?
SP: After defeating Harsha, I was disheartened to lose the game against Laxman. Throughout the game I was focused on getting a pawn and lost track of the big picture. I realised in the end that there was no need to get that pawn. As for Abhijeet's game, I was intimidated by his lofty rating and I think I lost the mental game before I had even started playing on board.
SA: Who is your coach?
SP: I am currently under the guidance of Atanu Lahiri. However, I would like to mention that Ziaur Rahman also has a huge influence on my game.
SA: How much support do you get from school?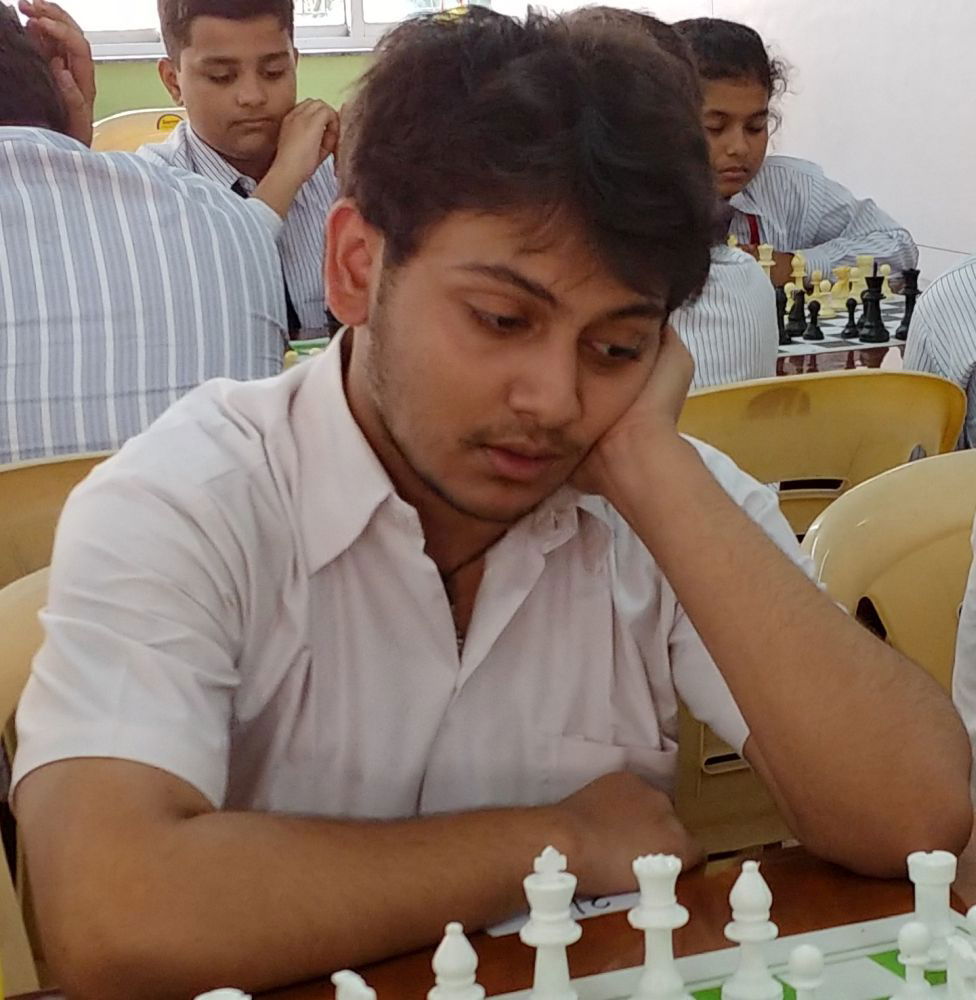 SP: I get more support than I could have asked for. It would have been impossible for me to continue playing without their endless considerations. I hardly go to school, I cannot submit my assignments on time and sometimes I miss exams too. But they never complain and continue to encourage me.
SA: What's next for you?
SP: Right now, the only thing on my mind is to secure an above 2400 ELO rating in order to seal the IM title.
SA: Which was your favourite game from the National Championship 2018?
SP: The 12th round game that I played against Anurag Mhamal was my personal favourite because I think I displayed my best performance in that game.
SA: What will you do with the Rs.3,00,000 that you have won?
SP: It will go to the joint bank account that I hold with my mother. My family is saving every bit that I am earning so that it can defray the expenses of the foreign tournaments that I will participate in. Playing abroad entails hefty expenses and the prize money will take some load off my family.
SA: You are 17 years old and at a critical juncture when it comes to deciding between education and chess. What do you think you will choose?
SP: I really do not have a clear goal except for the fact that I want to do my best. I am taking my life in small steps, each tournament at a time. As for education, I will go on studying for as long as I can. I like studying and my family attaches a lot of importance to academics. I do not think I need to choose between chess and academics, I believe I can do both.
---