WR Chess Masters 2023 R6: Aronian draws a thriller against So, Praggnanandhaa tests Giri
Levon Aronian had the most exciting game of the sixth round at WR Chess Masters 2023. He said it correctly that one cannot convert all advantages in a game as the opponents are quite strong and they will fight back. The two-time World Cup winner was in a fighting mood and was on the verge of a victory. However, he missed a move in a continuation, which he realized after the game. R Praggnanandhaa decided against a guaranteed perpetual after sacrificing an exchange in the endgame. He fought for nearly seven hours but his opponent Anish Giri did not crumble. Both Wesley So and D Gukesh remain a full point behind the leader Aronian at 3.5/6 each. Round 7 starts today from 2 p.m. local time, 6:30 p.m. IST. Photo: Lennart Ootes/WR Chess Masters
Exciting games
Although all five games ended in draws just like the fourth round, there were plenty of exciting games.
Aronian - So: 0.5-0.5
Levon Aronian (USA, 2736) used a fresh idea in the opening 9...c4 which was applauded by the legend, GM Boris Gelfand himself during the live commentary. When asked about it in a post-game interview, Aronian responded, "Yes this is Fabi's (Fabiano Caruana) idea. I use my friend's ideas once in a while."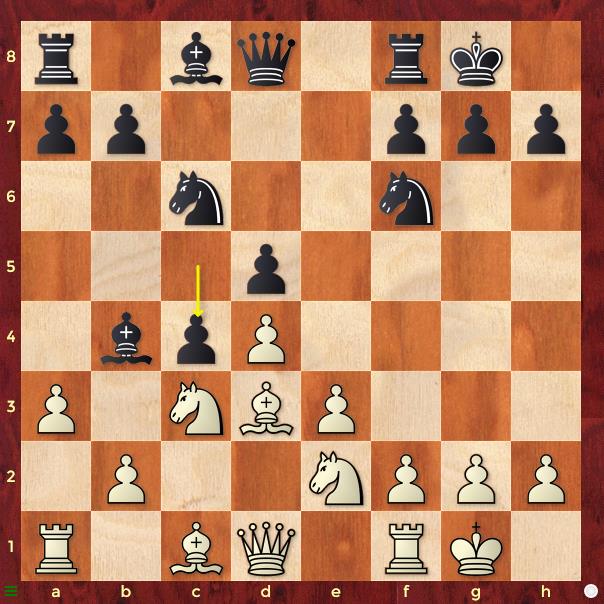 Position after 9...c4
Aronian felt the position was extremely sharp after 10.Bxh7+ and it was a fun position to play. He would prefer to play it out.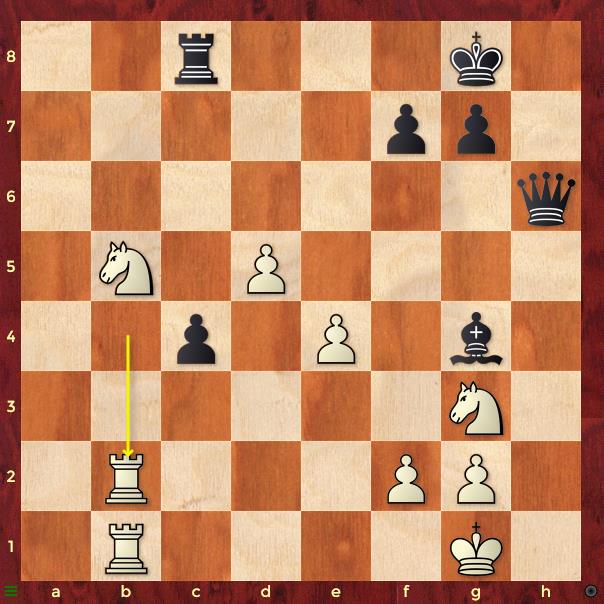 Aronian saw 27...c3 28.Rc2 Qd2 but he missed 29...Qd3 after 29.Rbc1. White cannot maintain the fortress as either Bd1 or the bishop attacks from the other side d7-a4 and breaks it. The game continued 27...Rb8 28.Nf1 Rb6 29.Ne3 Qh5 30.d6 Bd7 31.Nd5 Rxb5 32.Rxb5 Bxb5 33.Rxb5 Qd1+ 34.Kh2 Qh5 35.Kg1 and it was a draw due to perpetual checks.
Giri - Praggnanandhaa: 0.5-0.5
R Praggnanandhaa (2690) sacrificed an exchannge in the endgame to create some pressure on the world no.5 Anish Giri (NED, 2780).
Black decided to go for 42...Rxd7 43.Qe8+ Kh7 44.Qxd7 Qd3+ 45.Kf2 c4 46.Qxa4 c3. He wanted to test Giri's defensive skills. There was an easy draw 45...Qd2+ 46.Kf1 Qd3+ and White cannot get out of perpetual checks. Pragg decided against it and used his connected passed c and d-pawns to see if things work out. It didn't as Giri provided precise defense to draw the game.
Replay Round 6 games
Prize fund
The total prize fund - €130000. Top three prizes are: €40000, €25000 and €15000 each respectively.
Round 6 results
Standings after Round 6
Round 7 pairings
Links
---