Table Tennis and joy on the rest day of the WR Chess Masters 2023
Different tournaments have different kinds of rest days! At the WR Chess Masters 2023, the players and organizers had a great time with a well organized mini-table tennis event. 7 out of the 10 participants of the main tournament took part in this round robin tournament with Gelfand, Dana Reizneice and Wadim Rosenstein joining them. It was a keenly contested event with Andrey Esipenko edging everyone out and taking the top spot. Sagar Shah who travelled to Dusseldorf brings you a fun report.
Andrey Esipenko wins the first ever WR Chess Table Tennis tournament
The mood of the players at a tournament is a reflection of the atmosphere that the organizers want to create. Have a look at these pictures:
The WR Chess Masters 2023 is a super tournament and this is the first edition of it. As an organizer you have to think seriously as to what sort of a vibe you would like to create when you are putting in your resources and bringing all the top players under one roof. For Wadim Rosenstein, the main organizer of the WR Chess Masters 2023, the aim seems quite clear. He wants to create an atmosphere where the chess players can have a good time with each other and where he can have a good time with the players!
On the 20th of February 2023 - the rest day at the WR Chess Masters 2023, the organizers decided to hold the mini Table Tennis tournament. 7 of the 10 players took part (Aronian, Nepo and So were missing) and joining them were Dana Reizniece-Ozola (managing director of FIDE), Boris Gelfand and Wadim Rosenstein.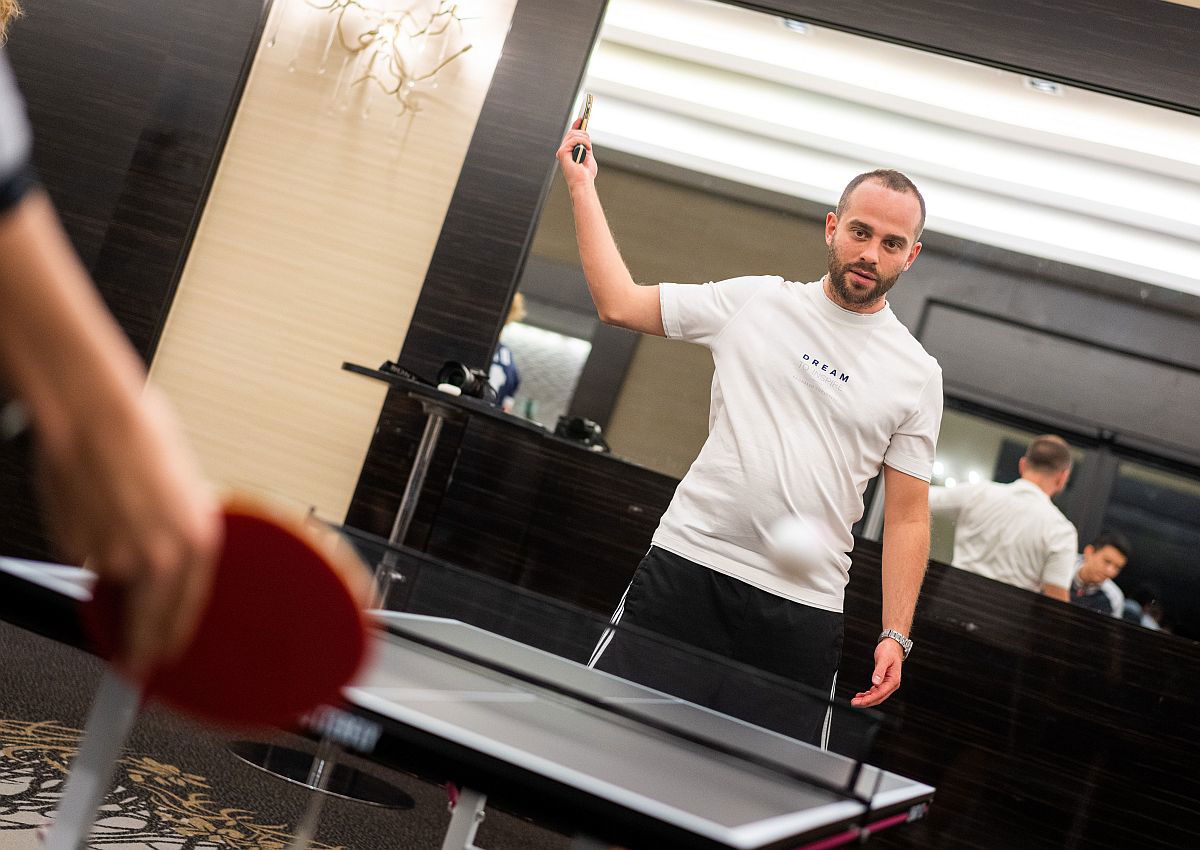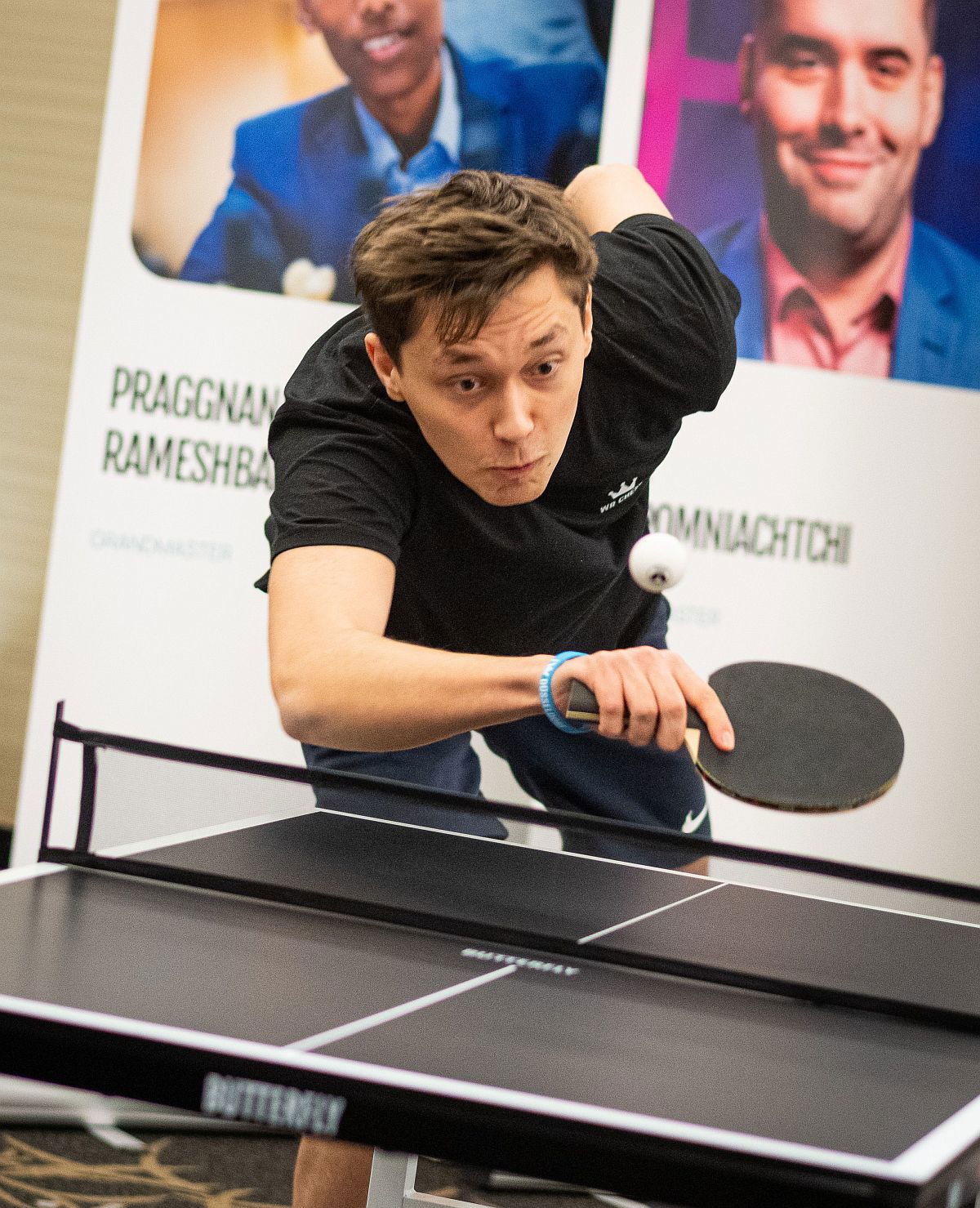 Some videos from the table tennis tournament
---