WR Chess Masters 2023 R3: Aronian takes Sole lead, Praggnanandhaa bounces back
Levon Aronian is a 2-time World Cup Champion, who has crossed 2800 multiple times. The Top US Grandmaster is coming back to his old form, as he defeated young Uzbek Grandmaster Nodirbek Abdusattorov in the 3rd round of WR Chess Masters 2023. Rameshbabu Praggnanandhaa scored his first win of the event by defeating GM Vincent Keymer. D Gukesh made a solid draw against Wesley So with the Black pieces, and the rest of the games were drawn. After 3 rounds, Levon Aronian is leading the tournament with 2.5/3. Round 4 starts today from 2 p.m. local time, 6:30 p.m. IST. Photo: Lennart Ootes/WR Chess Masters
Aronian becomes sole leader
Rameshbabu Praggnanandhaa had a rough second half at the Tata Steel Masters 2023, and started off the WR Chess Masters 2023 with 2 consecutive losses. However, the Chennai youngster showed he can bounce back, as he produced a compelling victory against local star GM Vincent Keymer.
Praggnanandhaa - Keymer: 1-0
Both Praggnanandhaa and Vincent are known for their smart opening preparation, and this game was no exception. However, White started to get an attack on the Kingside very soon after the opening stage.
...Qc7 was the first step in the wrong direction for Keymer - it was important to break in the center with ...d5, not allowing any kind of activity in the Kingside. Now Praggnanandhaa played 18.Qg4, and there is already some pressure on the Black king.
...Rb3 was the deciding error - Pragg continued 30. Nf5! Nd4 31. Bf6! Ne6 32. Rxd6 Rxc3 33. Qxc3 Bxd6 34.Qg3. White is now a full pawn up, and has serious threats on the Kingside. Praggnanandhaa went on to win the game in a few more moves without any troubles.
Aronian - Abdusattorov: 1-0
The Uzbekistan no.1 Nodirbek Abdusattorov went for a very sharp opening with the Black pieces against experienced Grandmaster Levon Aronian - the Sicilian Dragon! As it turned out in the game, Levon had much more experience in these structures. Aronian chose a somewhat rare response, and Nodirbek went wrong quite early in the game: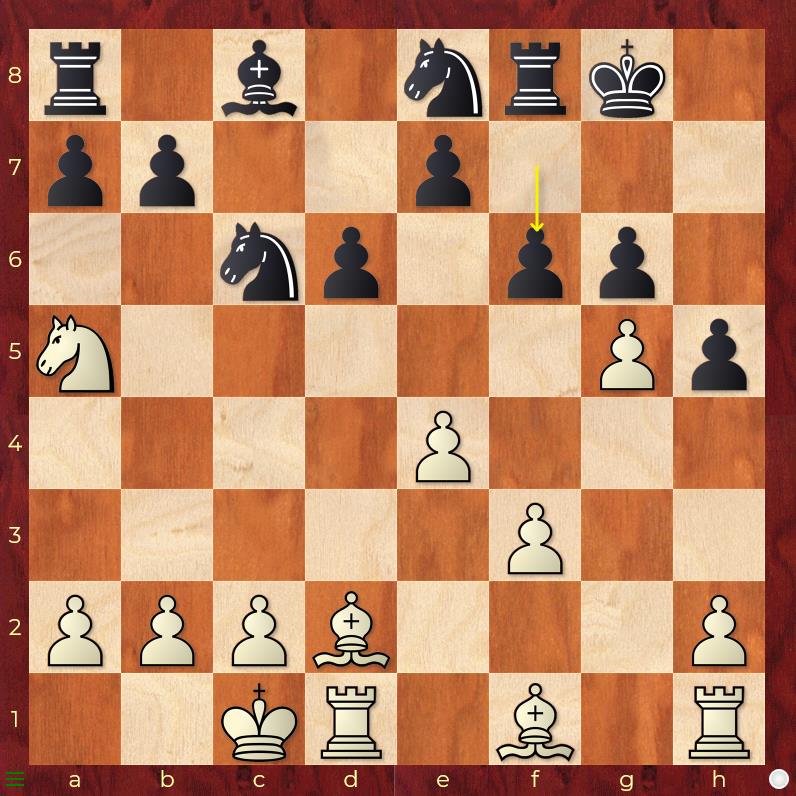 ...f6 is the correct response to generate counterplay for Black, but not right now. Black needed to keep the c6-Knight on the board with ...Nd4. After 14...f6, Aronian continued 15. Nxc6 bxc6 16. gxf6 Nxf6 17. Bh6 Re8 18. Bc4+ Kh7 19. Bg5 Kg7 20. Rhg1 and has a completely winning position. Black's pieces are inactive, the pawn structure is weak and White is targeting those weak pawns.
Aronian went on to win the game without any difficulties, scoring his second victory in 3 games at the WR Chess Masters 2023.
Replay Round 3 games
Prize fund
The total prize fund - €130000. Top three prizes are: €40000, €25000 and €15000 each respectively.
Round 3 results
Standings after Round 3
Round 4 pairings
Links
---