Bangladesh Premier League R5: SAIF Sporting Club survives a scare against Leonin Chess Club
Leonin Chess Club surprised SAIF Sporting Club to a 2-2 draw in Round 5 of Mujib Borso SAIF Powertec Premier Division Chess League. IM Aronyak held GM Adhiban to a draw and CM Shawket defeated GM Reefat. Subhayan missed a draw against GM Kovalev which would have then allowed Leonin Chess Club to score an upset victory. Meanwhile Bangladesh Police scored a victory by minimum margin over Bangladesh Biman as GM Gukesh beat GM Ganguly. Bangladesh Police is still in the lead with 10.0/10 followed by SAIF Sporting Club at 7.0/8 and Uttara Central Chess Club at 5.0/10. Photo: Bangladesh Chess Federation
Aronyak and Shawket cause big upsets
SAIF Sporting Club is one of the top contenders for the championship. However, in Round 5 Leonin Chess Club almost managed to beat them if Subhayan Kundu could hold Belarus no.1 GM Vladislav Kovalev to a draw. IM Aronyak Ghosh held GM Adhiban Baskaran to a draw and CM Md. Shawket Bin Osman Shaon defeated GM Reefat Bin Sattar. They were the key scorers along with Asif Mahmud making a draw with FM Mohamed Abdul Malek.
Bangladesh Biman - Bangladesh Police: 1.5-2.5
In a relatively equal position, GM Surya Sekhar Ganguly retreated his queen to a passive square which turned things in GM Gukesh's favor.
Gukesh - Ganguly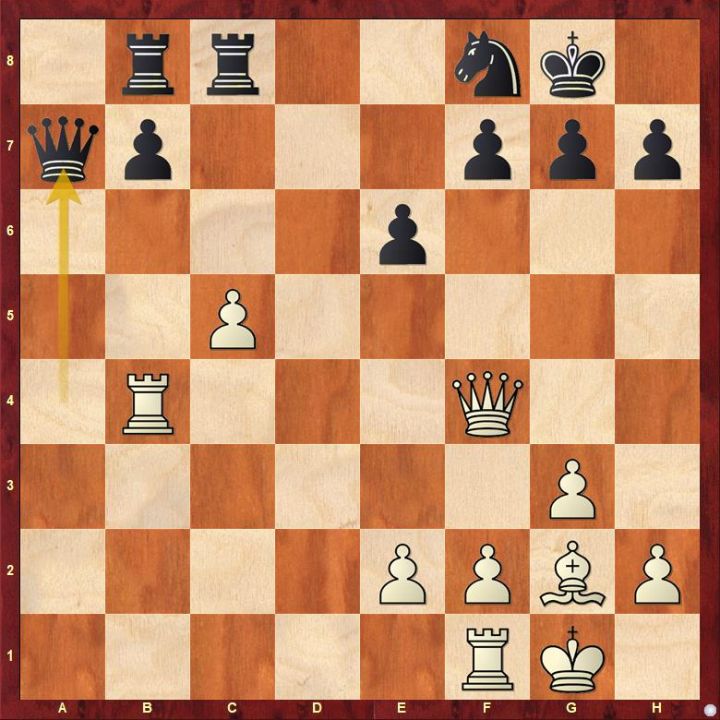 Find out why 24...Qa7 is not the best place for the queen to retreat and what black could have done instead.
GM Raunak Sadhwani got an early advantage in the middlegame after his opponent GM Neelotpal Das made an inaccurate break.
Raunak - Neelotpal
Instead of 12...f5, black could have gone with 12...Be6.
The game between Bangladesh no.2 GM Enamul Hossain and Bangladesh no.1 GM Mollah Abdullah Al Rakib ended up in an uneventful draw. Bangladesh no.3 GM Ziaur Rahman scored a clinical victory over FM Md. Taibur Rahman.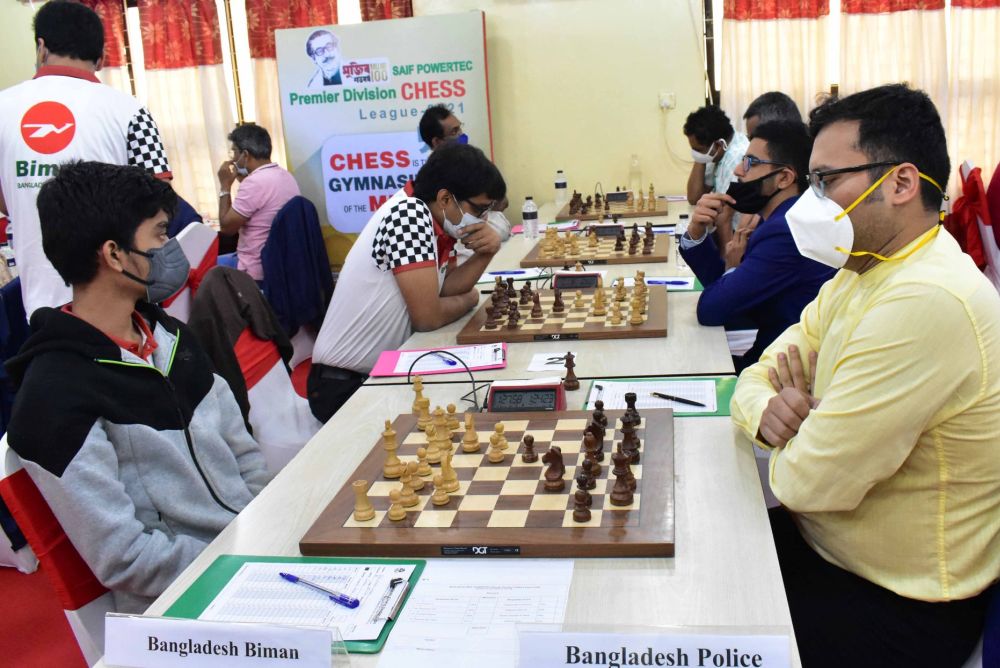 Leonin Chess Club - SAIF Sporting Club: 2-2
IM Aronyak Ghosh made a solid draw with India no.4 GM Adhiban Baskaran.
Just when it seemed like Subhayan Kundu will be able to hold GM Vladislav Kovalev to a draw, he blundered and lost the game.
Kovalev - Subhayan
Even though it seems that black is about to lose all of its pawns, black can still save the game after 48.Rh7+. How?
CM Md. Shawket Bin Osman Shaon caused a big upset as he beat Bangladesh no.4 GM Reefat Bin Sattar.
Shawket - Reefat
35...Nxe5 was the final mistakes for black which cost the game. Find out what black should have played instead.
Shahin Chess Club - Bangladesh Navy: 3-1
GM Abhimanyu Puranik scored a fine victory over IM Minhaz Uddin.
Abhimanyu - Minhaz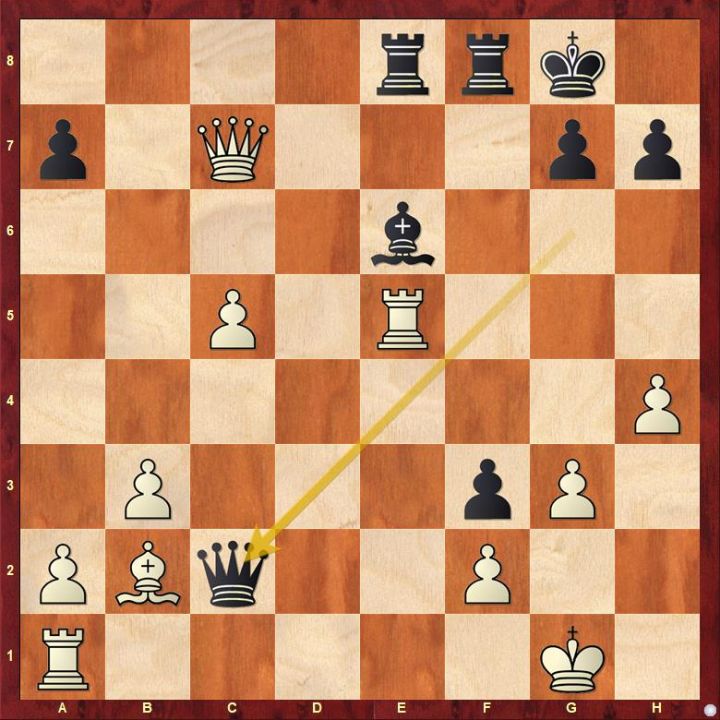 Find out the cute finish for white after 25...Qc2
GM Narayanan S L scored a comfortable victory in Symmetrical English over FM Sheikh Nasir Ahmed.
FM Debaraj Chatterjee beat FM Khandaker Aminul Islam.
Bangladesh no.8 FM Subrota Biswas scored the sole victory for his team Bangladesh Navy against Mohammad Aminul Islam.
Photo Gallery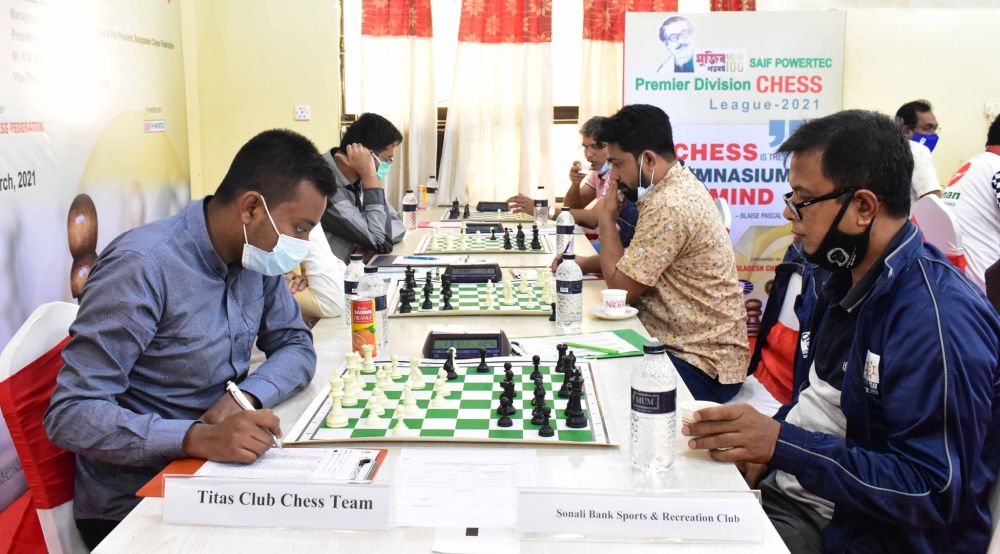 Replay games from Round 5
There is one round every day starting at 3 p.m. BST (2:30 p.m. IST) from 19th to 28th March 2021. On 29th March the final round starts at 2 p.m. BST (1:30 p.m. IST). A total of 63 players including 13 GMs, 9 IMs, 2 WIMs, 10 FMs and 8 CMs are slated to take part. A staggering 66.67% players are titled, 20.6% are GMs and 14.3% are IMs.
Round 5 results
No.
Team
Team
Res.
:
Res.
1
Leonin Chess Club
SAIF Sporting Club
2
:
2
2
Uttara Central Chess Club
Janata Bank Officer Welfare Society
4
:
0
3
Titas Club
Sonali Bank Sports & Recreation Club
3
:
1
4
Bangladesh Biman
Bangladesh Police
1½
:
2½
5
Shahin Chess Club
Bangladesh Navy
3
:
1
6
Sheikh Russel Chess Club
bye
:
Links
---