Raunak Sadhwani beats Fabiano Caruana
Due to Covid-19 pandemic all over-the-board tournaments have either been cancelled or postponed. However Chess is such a sport that can still be played online without huge modifications, in fact slim to none would be the right thing to say. Thanks to various online platforms, players from all over the world can now play against the stronger opponents from the comfort of their home. Since most of the top players are not taking part in any over-the-board tournaments, they are often seen in various Titled Tournament events. Raunak made the most of the opportunity and beat the former World Championship Challenger Fabiano Caruana. That's not all, he had a winning position against Anish Giri.
India's 65th GM beats former World Champion Challenger
Every Tuesday an online blitz tournament takes place on chess. com where only titled players all over the world are allowed to take part. This past Tuesday on 7th July, GM Raunak Sadhwani started the day well as he played well and got a winning position against Anish Giri in Round 4. However Giri somehow managed to save the day. Caruana won the Swiss League with 9.0/10 and Raunak finished eighth with 8.5/10. Raunak eliminated Caruana in the one-game mini match after Caruana misplayed in a completely winning position.
Caruana got a completely winning position but he misplayed it. It speaks a lot about Raunak's tenacity, despite having adverse position, he did not give up. He persevered and managed to beat the USA no.1
Caruana - Raunak, Titled Tuesday
Caruana chose the incorrect continuation with 34.Qg3. Find out what was the better continuation instead.
White is still winning here if white plays correctly. However Caruana continued with 36.Rxa2 and allowed black to get back in the game. Raunak seized every opportunity he got and he eventually managed to exchange the queens and push the newly created passed pawn.
44.Ba7 was Caruana's final mistake and Raunak got rid of impending trouble with 44...Qc1+ and now it was time for the 14-year old to be in control.
Study the analysis by IM Sagar Shah
Anish Giri praised Raunak's win over Caruana and mentioned that Raunak's loss against him was an 'unlucky defeat'
Raunak expressed his happiness in his fb page
We have already mentioned that Raunak played fantastic against Giri in Round 4. Let's take a look at it.
Anish - Raunak, Titled Tuesday Round 4
The game continued with 30...Rxf3 which is also good but what was a slightly better continuation for black?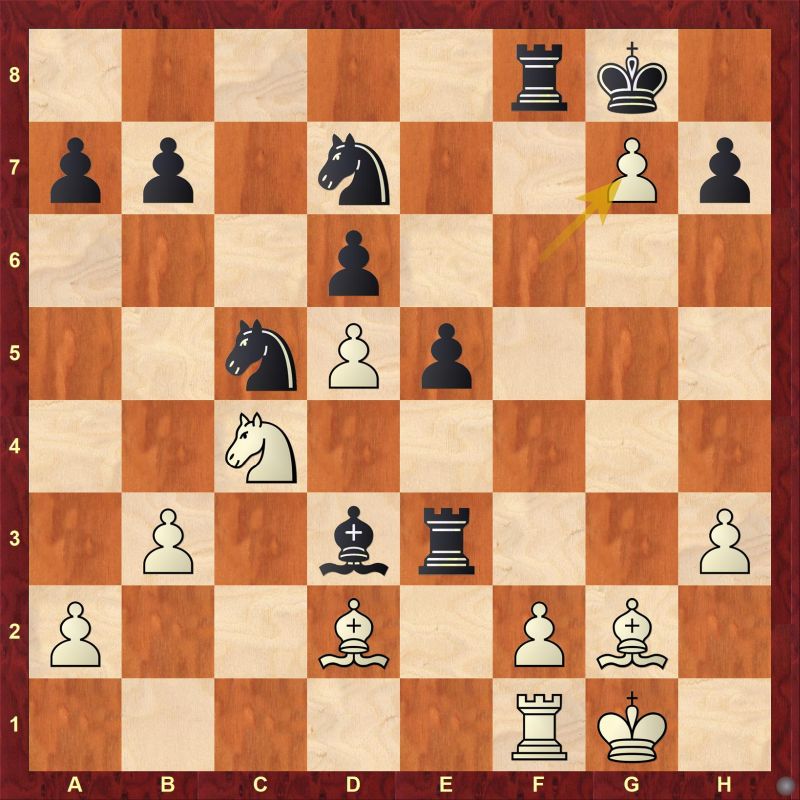 Find out the best continuation for black after 32.fxg7. It was imperative for black to defend the d6 pawn which eventually cost black the game.
Replay the stream
---