Raunak Sadhwani: The strongest under-16 player in the world
Raunak Sadhwani gained 7 Elo points at the FIDE chess.com Grand Swiss 2021. This pumped up his Classical rating to 2616, thereby surpassing Gukesh and Praggnanandhaa to become the strongest 2600 in the world. The 15-year-old, who will turn 16 this December, is growing in strength every day and in this article you get to know some of the reasons why Raunak is constantly improving as a player. The boy has a single minded focus on his ambition and has built a strong core team of trainers and individuals who are helping him towards his eventual goal - to become the World Champion.
Raunak Sadhwani: The Prodigy with Big Dreams
In 2018, at the Isle of Man Chess Tournament, a young chess player was in a winning position against Viswanathan Anand. This youngster could not convert the game, but he gave the legend a proper scare. Today, he is a Grandmaster. The boy was just 13 years and 9 months old when he got the title. This made him the 9th youngest GM in the history of chess.
In case you have not figured out who this young star is, he is Raunak Sadhwani, the star GM form Nagpur. When asked about that encounter against one of his inspirations, he says, "I think I was optimistic there, even when he equalized the position, I was trying to create something sharp and in that (effort) I lost. Maybe, I should have just played simple and then played for a draw at one point." We see how Raunak wasn't fazed by the person who was sitting opposite him and he just played his game with a positive frame of mind.
Today, the young Indian Grandmaster is ranked no.13 in the world junior rankings and has an ELO rating of 2616. This also makes him the strongest under-16 player in the world of chess right now ahead of Gukesh and Praggnanandhaa! He recently played at the FIDE Grand Swiss 2021 and the youngster gained 7.3 Elo points beating strong players like Gukesh, Rakhmanov and Dreev.
Pandemic and Its Impact
What has the pandemic period been like for Raunak? "In the pandemic, I played a lot of online chess which I had stopped before the classical tournaments began. Otherwise, it would have been difficult to play classical chess. Now I'm back to classical chess and have played many tournaments in the last few months."
The 15-year-old GM mentions that before the pandemic, his favourite format was probably blitz but now he has come to enjoy classical the most. He talks about how due to the limited opportunities to play the classical game, its value has gone up. Raunak also mentions that Bullet Chess has been helpful for his game despite what other purists may think. He notes, "I think bullet improves your nerves and helps you while playing in some time trouble. It also makes you sharper. Some people are against it, but I don't agree that playing bullet is bad."
Style and Goals
What is Raunak's style of chess like? "I think I have a direct style and I like to play in a concrete manner with calculations, but I can also play well in positional situations. (My game) can definitely be improved in both the areas but for now I think it's good." He believes that he has work to do on every part of his game and concludes his answer by saying, "nobody is perfect."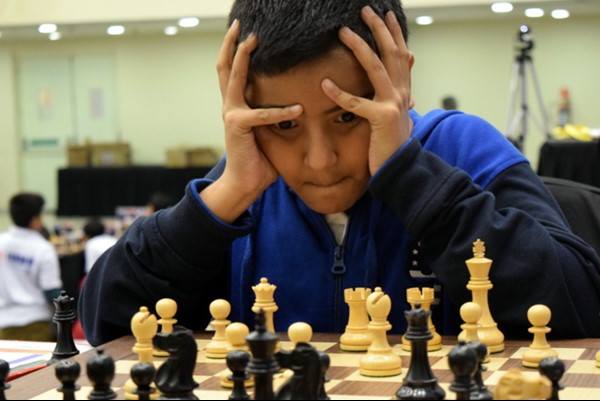 Raunak is extremely good at blitz. "I think in Blitz, I have a good strength, so it doesn't matter whoever I play. Some people are definitely stronger than me, but I can give a fight to anybody in Blitz. If you always back yourself when you're playing Blitz, then you can beat anyone." He mentions how in online blitz games, he has beaten very strong players such as Hikaru Nakamura and Alireza Firouzja.
Like many young, super talented chess players, Raunak too hopes to become World Champion one day.
Memorable Moments
Raunak was the 9th youngest GM when he got the title. He counts the Isle of Man tournament, 2019 where he got his final GM norm as one of his most memorable ones. He lists three games from the tournament as his favourites. "I think one memorable game should be against Motylev (Alexander) and the other should be against Sjugirov (Sanan) from the same tournament. And the game against Karjakin, it was just a good result and good preparation." Raunak won the first two games and drew his game against Karjakin. This was a great event for the Indian talent, and he was challenging and beating players who were much higher ranked than him. He had a tournament performance rating of 2677 and this effort led him to the Grandmaster title.
The GM from Nagpur was the Commonwealth under-10 champion when he was just 9 years old. He also stunningly finished on the podium in the National u-19 chess championship when he was just 11. Raunak doesn't remember too much from this incredible success at the nationals but has this to say, "(At that time I would) just play, I used to think about nothing. I remember just one game (from the tournament) where I played Caro-Kann for the first time without really being prepared. I knew one line, only one line, and luckily, that line happened."
The Indian youngster's potential has been on display for many years now. The pioneer of Indian Chess, Viswanathan Anand recognises him to be one of the brightest talents in the country. One would assume that this must be a lot of pressure for a 15-year-old. But for the GM from Nagpur, these comments give him more confidence and also provide him with motivation to continue working on his craft.
The Support System
Raunak has had the constant support of his parents, Heena and Bharat Sadhwani. They provide him with motivation and have also been the financial backbone of his career. He notes that they encourage him to excel at chess and they don't put any pressure on him to study. Raunak is currently pursuing his formal studies through open schooling and once again we see how his parents are giving him the right environment to focus on the sport.
The young GM from Nagpur is part of the group that trains at the WestBridge Anand Chess Academy. At the academy, he works with Grandmasters Artur Yusupov, Sandipan Chanda and Grzegorz Gajewski. He also has some sessions during which he trains with former World Champion, Viswanathan Anand. In addition to being a part of the WACA group, Raunak is also mentored by GM Srinath Narayanan who is doing a great job to of guiding the next generation of talents. One of the pillars of support for Raunak has been GM Swapnil Dhopade. He was the one that guided the young boy in the crucial phase of his career during which he was trying to make the transition from an IM to a GM.
Today, India is blessed with a young group of really talented players that includes the likes of Nihal Sarin, D Gukesh, Praggnanandhaa and Arjun Erigaisi. Raunak is good friends with all of them and while they do compete over the board, they are very close off it. Raunak adds, "I'm close to even some foreign players. When I just want to play some games, I'll maybe ask Vincent Keymer. Also, I know many people online so, if I just challenge them, they'll accept and play."
Off the board, Raunak relaxes by playing Table Tennis at an academy near his house. He is also a big cricket fan and watches cricket whenever he gets time. He is a big admirer of Virat Kohli and AB de Villiers. Even at tournaments he relaxes through cricket. "(Choice of relaxation) depends on what time it is. If I get time and there's some cricket match going on, I'll watch that. Otherwise, I may watch a movie."
Into the Future
The Indian youngster started playing chess as a hobby and gradually his interest and effort towards the sport kept going up. Today, he is one of India's young stars. The vision for Raunak has always been to play in the major tournaments and through his career he has always played in the biggest open events. Thus, the focus has always been on continuous improvement and not just the small titles.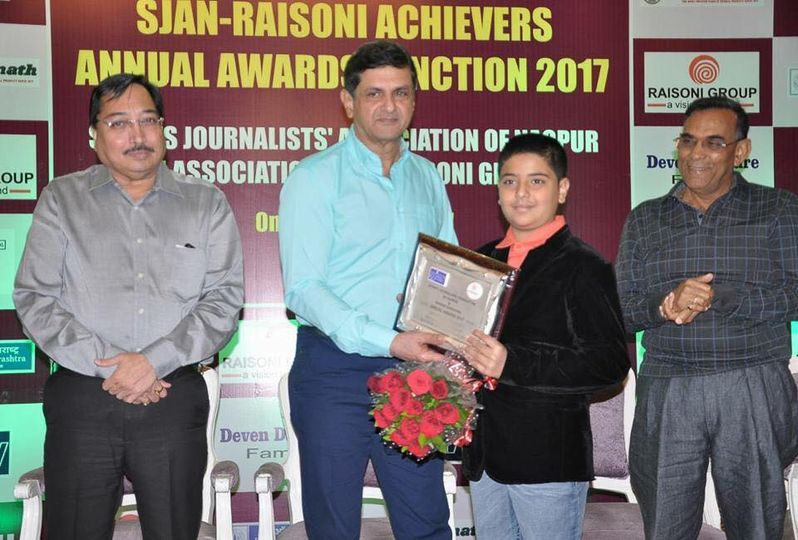 His chess career has grown through the support of those around him and support from organisations such as Lakshya Sports Foundation, Sony Pictures Network and Microsense Networks. Right now, he's looking for sponsors and we hope that he can find the right sponsors very soon.
In the future, Raunak Sadhwani will carry the Indian flag in the chess world, and he could very well be the next World Champion from this India. For him to reach those heights, he will need the right assistance to develop the potential that he has shown. Raunak has already achieved a lot and here's hoping that he earns many more laurels for himself and the country.
About the Author
Saishyam Srikanth is a journalism student who is currently studying in the final year of his bachelor's programme at St. Joseph's College, Bengaluru. He has been a sports fan from the time he can remember and one day, aspires to translate this love for sport into a career as a media professional.
Previous coverage of Raunak on ChessBase India
Articles:
Mature beyond years: Raunak Sadhwani
Breaking news! Raunak Sadhwani is India's 65th GM
The ingredients that helped Raunak become a grandmaster
Videos:
---