Talent Test with GM Raunak Sadhwani
ChessBase India's talent tests are enjoyed by one and all. What we usually do is subject a talented youngster of Indian chess to a selection of chess positions ranging from easy to tough and try to see how they crack these problems. This time our guest was India's latest GM, 13-year-old Raunak Sadhwani. Raunak was given 13 positions to solve. He was super quick at most of them, while some did give him trouble. Yet, finishing the entire set in 50 minutes is quite commendable. In this article we bring you all the 13 positions, and ask you to solve them, just like Raunak did with a timer, and then go through the video to see how you fared in the test as compared to one of the biggest talents of Indian chess! Also as an added bonus in this article we have Raunak's mother Heena speak about how she uses ChessBase softwares to help her son get better at chess.
GM Raunak Sadhwani became India's 65th GM at the age of 13 years and 9 months. That made him the 9th youngest GM in the history of chess! He was in Mumbai and we invited him to the ChessBase India office. Raunak wanted to install some new softwares and take a look at the books that were available. I decided to make his visit more exciting (at least for myself and the readers of ChessBase India) by making him face the "Talent Test." This is something that I have done twice before - first with Praggnanandhaa at his home in Chennai and the second one was with Sreeshwan Maralakshikari at ChessBase India office.
Usually how this works is, I collect some interesting positions and then in a test that lasts for around 45 minutes to an hour, I subject the talents to one problem after another. The idea is not just to see how quickly they can solve a position, but more importantly to understand their mindset, their thought process and the way in which they calculate. So, even if they haven't found the answer, I often request them to speak out loudly so that we can understand what they are thinking, and this is of great benefit to the viewers.
How you can benefit the most out of this talent test?
13 positions were given to Raunak. It took him 50 minutes to get through all of them. What you need to do is set a clock and also take a book and pen with you. Start the timer and begin solving one position after another. Once you get an answer, write it down in your book and then go to the next one. Stop only when you have attempted all 13 positions. Once you have done so, you can start the video (at the end of this article) and see how you fared as compared to a Grandmaster. Perhaps you were faster than Raunak, perhaps you were slower. Whatever, be the case, this is an excellent way for you to improve your chess!
Position 1
Position 2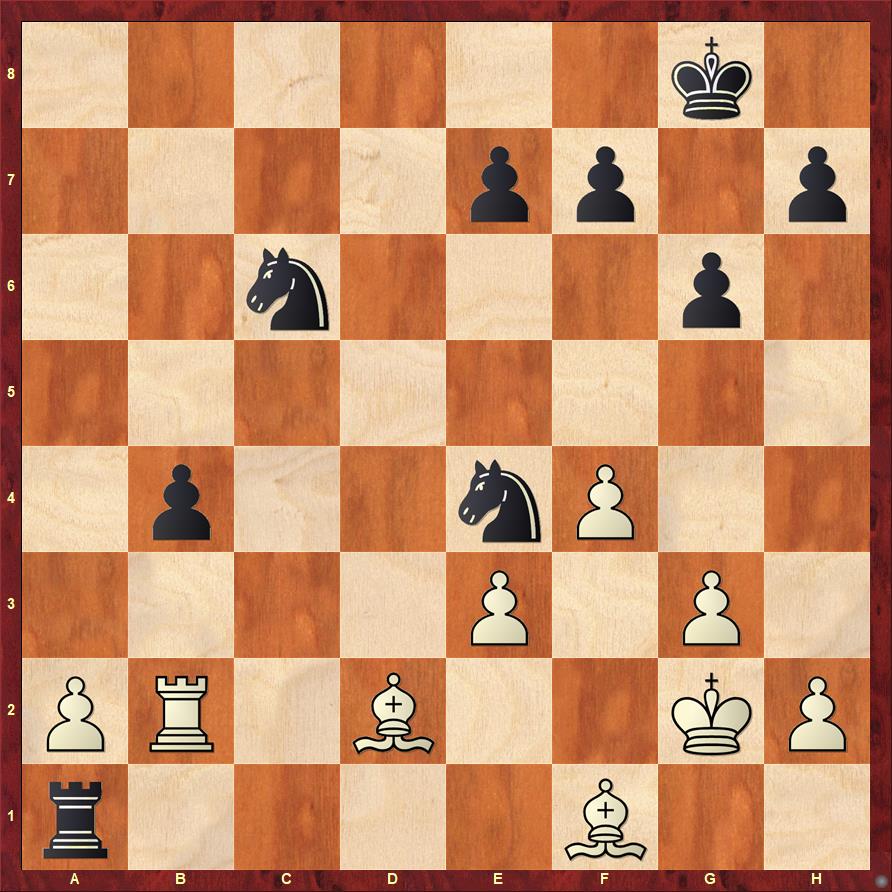 Position 3
Position 4
Position 5
Position 6
Position 7
Position 8
Position 9
Position 10
Position 11
Position 12
Position 13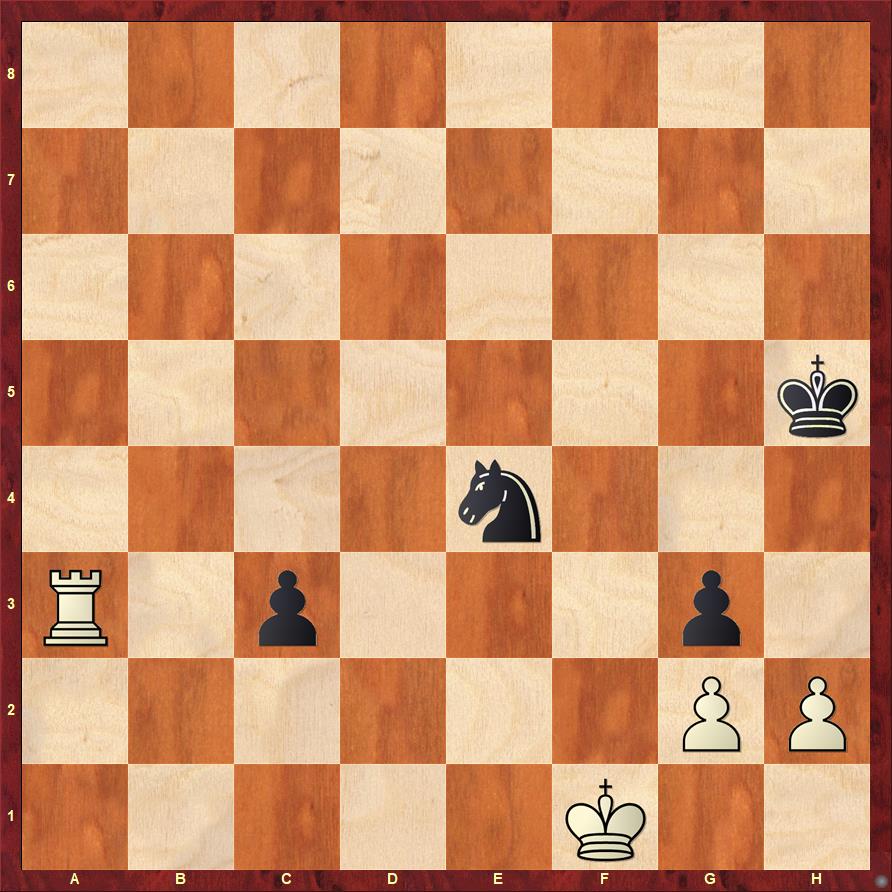 Did you solve all of the above positions? If you have done so, then we recommend you to go through the video below and try to understand the difference between your thinking and that of a Grandmaster.
The contribution of Raunak's mother Heena towards her son's chess career
After Raunak became a GM, we published an article, enumerating all the factors that helped him to become a GM. We spoke about his mother Heena's contribution towards his chess career. But when the duo were at the ChessBase India office, we saw something quite unique. Yes, just like every dedicated mother Heena too would play the role of Raunak's manager - planning his tournaments, booking his tickets, looking after his visas, ensuring that he gets good coaching etc. However, she went the additional mile. Since Raunak was nine, Heena had begun to learn the use of ChessBase. Every day when Raunak goes to bed around 9 p.m., Heena opens her laptop, and starts building a database from 9 p.m.-12 a.m. Yes, this is three hours of hardwork, but one that has helped Raunak immensely to save time and also to have a direction to his practice each day. It is used by Raunak for his daily practice the nest day. Heena will begin with some warm up exercises, then some tough problems, some endgame studies, some important classics and so on. Typically the database would have good enough variety to help Raunak work on various phases of his game. And does Raunak religiously do the work that has been prepared by his mother? "He wouldn't get food, if he doesn't do it," says Heena, half jokingly!
It's easy to think that Heena is a chess player and hence is well-versed with ChessBase softwares. The truth is, she is not! She didn't know about the game until Raunak started playing it. She left her job in Tata companies when she saw that her son had the potential to make it big in chess. And ever since has been working diligently with Raunak on his chess. For the benefit of other parents, Heena decided to share her technique of preparing databases. We shot this video and now present it before you. As a chess parent, if you have always wanted to contribute positively towards your child's chess practice, this video will open new avenues for you.
To replicate what Heena was doing in the above video, all that you need is ChessBase 15 and Mega Database 2020. This will help you to make the Databases. You can download the stockfish engine from here. With regards to the books, there are plenty available in the ChessBase India shop, you can have a look at them and choose the ones you like or recommended to you.
Vishy Anand congratulated not just Raunak after he became a GM, but also his mother. Seeing Heena's anxiety, love and excitement reminded him of his mother!
Congrats to Raunak Sadhwani ! He starts the new chessboard of GM's. Funnily, I once played him in a simul and mentioned that he had great talent. A few years later at #IOMchess he has me on the ropes. And I thought this kid is just something else!! (1/2)

— Viswanathan Anand (@vishy64theking) October 21, 2019
A big congrats to his mom . She watched him complete his norm with anxiety , love , excitement.. It brought back so many memories!! This is just the beginning!(2/2)

— Viswanathan Anand (@vishy64theking) October 21, 2019
Previous Talent Tests:
---