Monaco GP R9: Goryachkina increases her lead
Mariya Muzychuk held Goryachkina to a draw, despite the former having advantage in the opening. Humpy suffered her first loss of the tournament against Paehtz. Thus Goryachkina took a full point sole lead. Harika made a short draw with Lagno. Both Humpy and Harika are now tied at second place. Cramling, Kosteniuk, Lagno and Anna Muzychuk are at tied fourth place. Gunina lost her sixth consecutive game, this time against Dzagnidze. Kosteniuk had a well fought draw with Zhao Xue. Only two rounds left in the tournament. Photo: Karol Bartnik / FIDE
Goryachkina takes a full point lead
Round nine witnessed only two decisive results and four draws as Goryachkina was held to a draw by Mariya Muzychuk. Humpy lost against Paehtz, which means no one is undefeated in the tournament anymore. All twelve players have lost at least one game in this event.
Mariya holds Goryachkina to a draw
Mariya said, "For a second, I would be happy because I got the better position after the opening, won a pawn but it wasn't easy to convert it in the endgame.
M Muzychuk - Goryachkina
Goryachkina's 11...Bd6 allowed white to gain tempo with 12.Ne4. After 12...Bc7 13.Qc3 a6 14.Bf3 white got in command in the opening.
A much needed 15.Nd2 forced black to play 15...Qd6 16.Nc4 Qe7 and white just gained few more tempi.
It is evident from this position that black completely misplayed the opening and white seized the opportunity. Black had to do something, so Goryachkina went with 25...f5 to make way for her pieces and give them some breathing room. White had to take with 26.gxf5 Bxh4 27.Nh5 made sure white maintains the grip.
After a whole lot of pieces getting exchanged, white gained a pawn and reached a double rook, bishop and few pawns endgame.
White should have probably taken the h5-pawn with 35.Bxh5 Rxf2 36.a3. Keeping both rooks on the board and trying to gain an entry on the seventh rank seemed like the best chance for white.
Paehtz surprises Humpy
In a post-game analysis, Paehtz revealed that she did not prepare the Averbakh variation. Few years back she remembers 6...a6 being suggested as it is tricky and black is waiting to see what white will do.
Humpy - Paehtz
Paehtz said, "If I were white, I would have played 10.Be3"
Humpy played a strange move 14.Nb4 which completely misplaced the knight and eventually set things in motion in favor of black.
Allowing black to play 14...Nd4 and then 15.Bd1 Bxc4 16.Ncd5 Bxd5 17.Rxc8 Rxc8 it was just completely over for white.
Lagno vs Harika - a short draw
Kateryna Lagno had a short draw in just 26 moves against Harika Dronavalli.
Cramling gave some chances
Anna Muzychuk got a clear advantage in the middlegame but she couldn't maintain it.
A Muzychuk - Cramling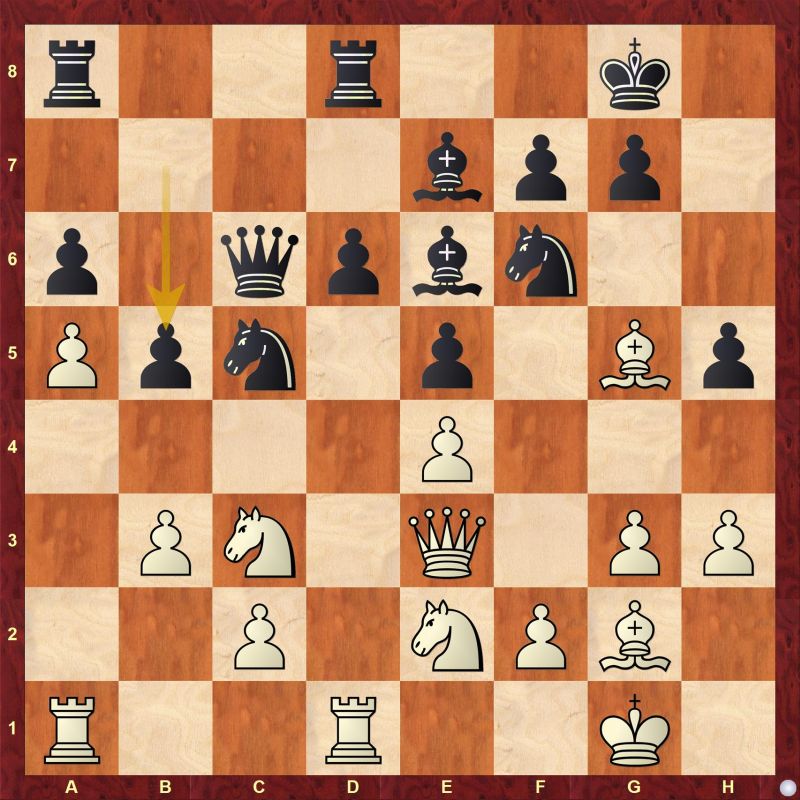 White needed to take the pawn with 20.axb6 first and then go for 21.f4 but white went for 20.f4 right away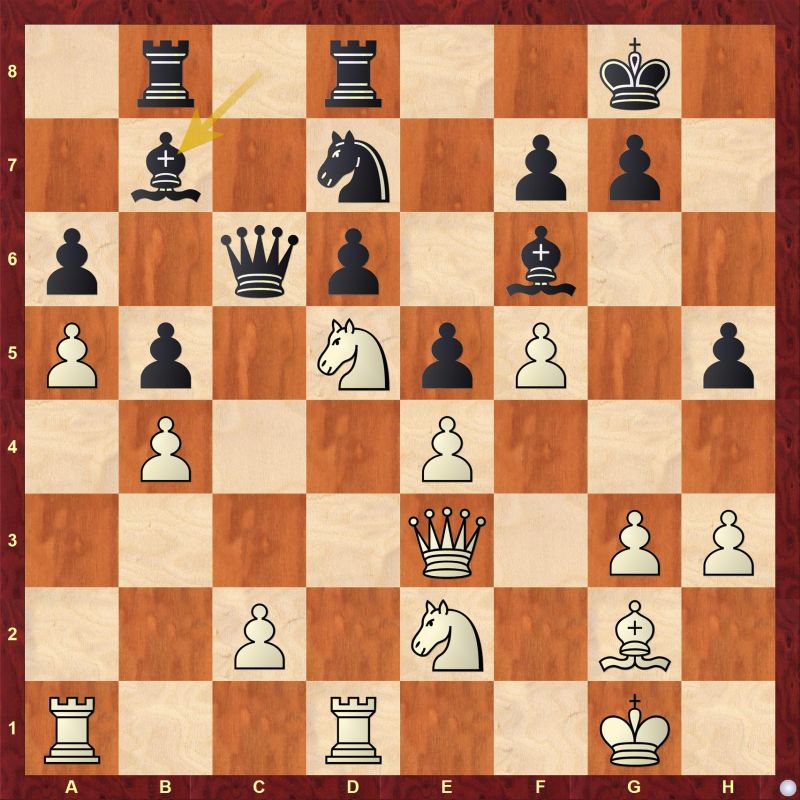 White has a complete domination in the position. Find out the best continuation for White. But white went for 25.Ra3 allowing Cramling to take the c2-pawn and she took it with 25...Qxc2. Thus white's advantage evaporated. A draw was agreed after 31 moves when black was on the verge of losing the queen for a rook and knight.
Kosteniuk vs Zhao - a well fought draw
In the game between Kosteniuk and Zhao, both tried to one-up each other, but equality maintained throughout the game. A draw was agreed after 42 moves in an equal rook and minor piece endgame.
Gunina loses her sixth consecutive game
Gunina's first mistake in the game was giving up a pawn for nothing.
Gunina - Dzagnidze
White made the incorrect decision of recapturing the pawn with the knight 11.Nxd4, better was 11.Qxd4 c5 12.Qc3 Bb7 13.Re1
White is doing by two pawns, pieces are not well placed either, trapping her own knight with 15.Nc7 is certainly not a good idea. Find out the best continuation for white. Soon things went way out of hand for white and it was just a matter of time and technique for Dzagnidze to convert it into a win.
The eleven-round event continues on Friday. The games start at 3:00 p.m. local time, 7:30 p.m. IST
Replay Live Stream
All games
Links
---