Diya Chowdhury wins Smart Girls Rating Open 2023 Raigarh
Top seed of the tournament, Diya Chowdhury scored 8/9 to win Smart Girls Rating Open 2023 Raigarh. Ishika Madke and Pari Tiwari scored 7.5/9 each to secure second and third place respectively according to tie-breaks. Diya defeated four out of the top six finishers. She suffered her only loss against the eventual second runner-up finisher, Pari. The total prize fund of the tournament was ₹50000. The top three prizes were ₹11000, ₹7000 and ₹5000 along with a trophy each respectively. This was Diya's second rating tournament triumph in consecutive months. Smart Girls rating tournament is just like Chess for Everyone Rating tournament, where the entry fee is low. It is organized to encourage more players to play rated tournament at a nominal entry fee and gain/increase their rating. Photo: Ashok Patel/Raigarh District Chess Association
Diya's second rating tournament triumph in over a month
Both Priya Yadav and Diya Chowdhury were the coleaders at 7/8 each, heading into the final round. Priya lost against Ishika Madke and Diya defeated Supriti Mandal in the final round to become the champion. Chhattisgarh's very own 9-year-old Ishika Madke became the youngest finisher among the top ten of the event.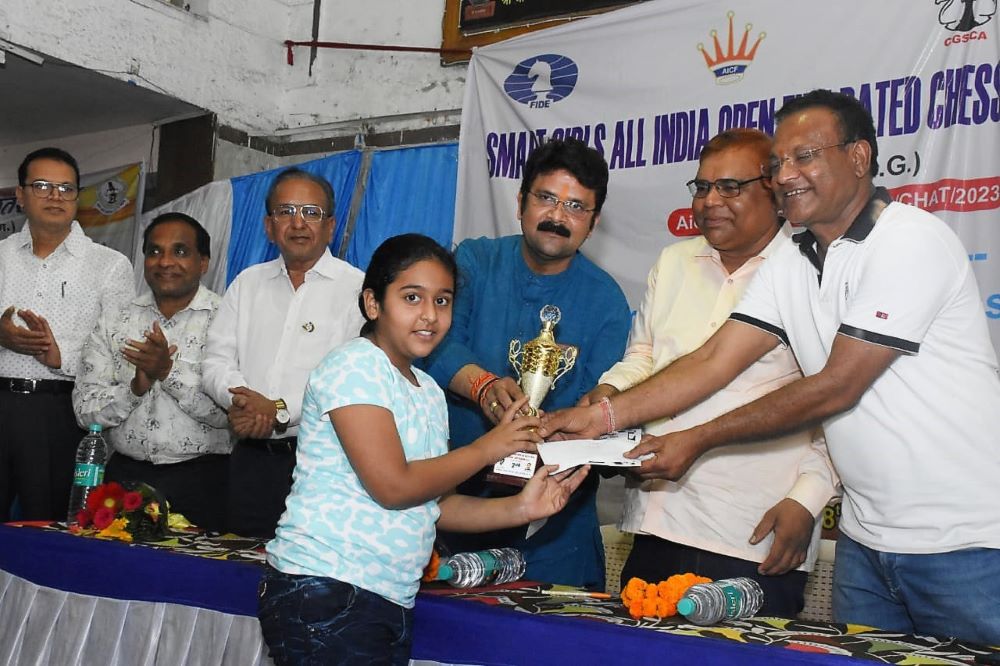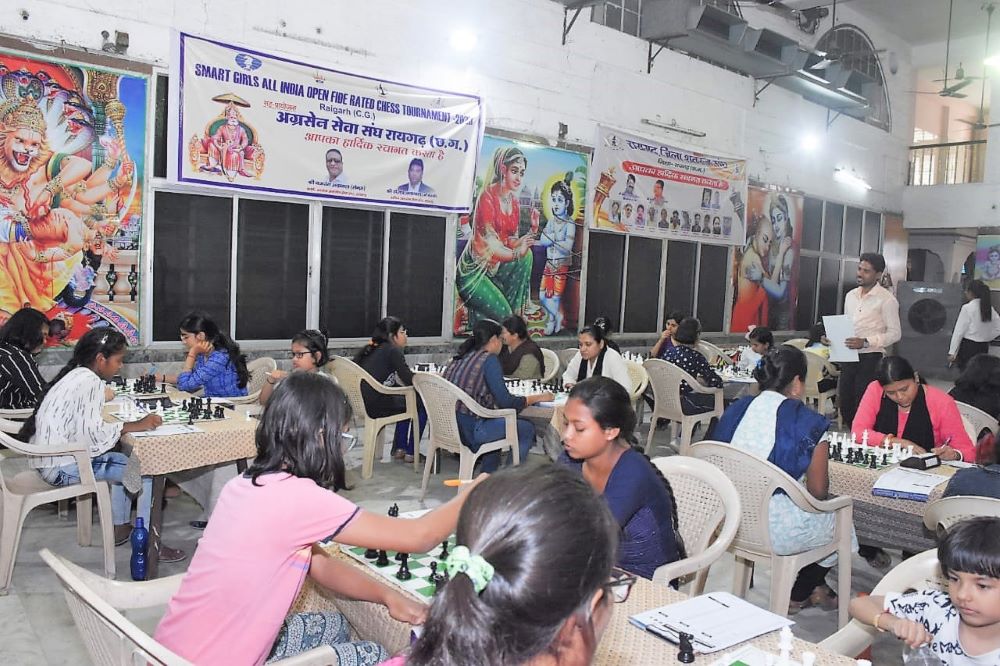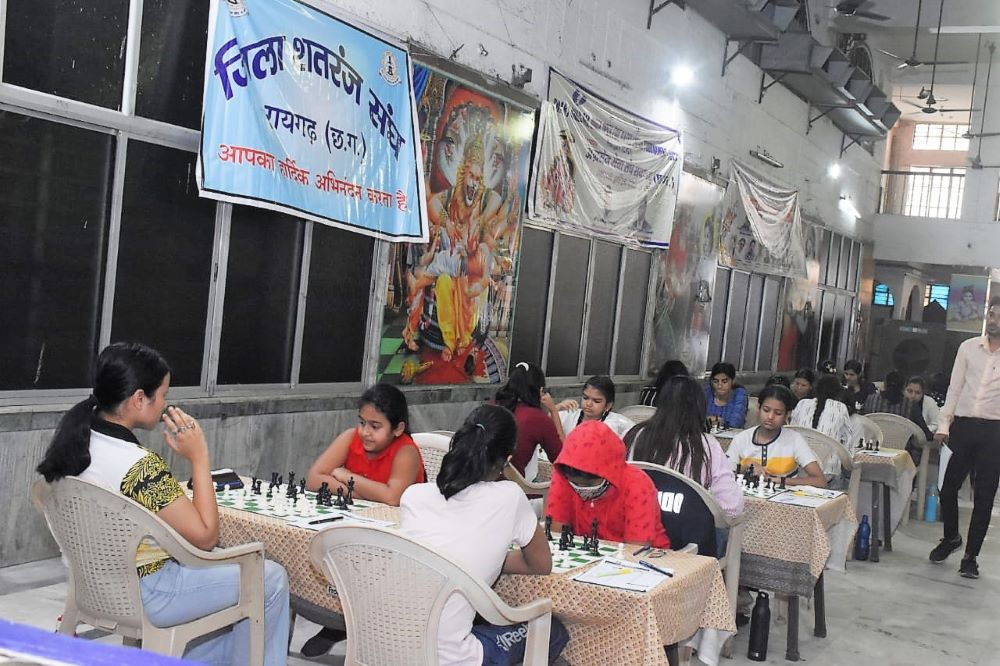 Thanks to Ashok Patel, Secretary of Raigarh District Chess Association, for sharing the photos.
A total of 47 players participated from various states across the country. The five-day nine-round Swiss league Rating tournament was organized by Raigarh District Chess Association at Agroha Bhavan in Raigarh, Chhattisharh from 14th to 18th April 2023. The time control for the event was 90 minutes + 30 seconds increment from move no.1.
Final standings
| | | | | | | | | | | |
| --- | --- | --- | --- | --- | --- | --- | --- | --- | --- | --- |
| Rk. | SNo | | Name | FED | Rtg | Club/City | Pts. | TB1 | TB2 | TB3 |
| 1 | 1 | | Diya, Chowdhury | IND | 1823 | West Bangel | 8 | 49 | 53 | 45,50 |
| 2 | 5 | | Madke, Ishika | IND | 1170 | Chhattisgarh | 7,5 | 50 | 53,5 | 41,75 |
| 3 | 3 | | Pari, Tiwari | IND | 1193 | Chhattisgarh | 7,5 | 49,5 | 52,5 | 41,75 |
| 4 | 4 | ACM | Priya, Yadav | IND | 1181 | Uttar Pradesh | 7 | 49 | 51,5 | 36,00 |
| 5 | 17 | | Akanksha, Jaiswal | IND | 0 | Chhattisgarh | 6,5 | 43 | 46 | 31,00 |
| 6 | 8 | | Jasman, Kaur | IND | 1146 | Chhattisgarh | 6 | 48 | 52 | 30,25 |
| 7 | 46 | | Shreesti, Shreyasi | IND | 0 | Odisha | 6 | 46,5 | 51 | 30,25 |
| 8 | 7 | | Pooja, Saytonday | IND | 1152 | Chhattisgarh | 6 | 44,5 | 47 | 26,50 |
| 9 | 47 | | Soniya, Bhagat | IND | 0 | Chhattisgarh | 6 | 40 | 42 | 25,00 |
| 10 | 13 | | Abhishree, Sharma | IND | 0 | Chhattisgarh | 5,5 | 48 | 51,5 | 25,50 |
---