Chhattisgarh CM Trophy GM Masters R5: Pantsulaia still in sole lead
GM Levan Pantsulaia (GEO) registered his fifth consecutive win to maitain his sole lead at Chhattisgarh Chief Minister Trophy GM Masters 2022. The Georgian defeated the legendary Pole GM Michal Krasenkow. GM Mitrabha Guha and GM Boris Savchenko ended their respective opponents' unbeaten run to trail by a half point at 4.5/5 each. WIM Sakshi Chitlange found herself in a commanding position against GM Luka Paichadze (GEO). However, she could not make the most out of her opportunity. Eight out of ten players at 4/5 are Indians - five of them are IMs and three GMs. Round 6 starts today at 3 p.m. IST. Photo: Chhattisgarh Pradesh Shatranj Sangh
Mitrabha and Boris in pursuit
Gaurav Rajesh Zagade, IM Rajesh Vav, Subhayan Kundu, Garv Rai and WIM Mounika Akshaya defeated IM Viani Antonio Dcunha, GM Raset Ziatdinov (USA), WIM Luong Phuong Hanh (VIE) and IM Kushagra Mohan respectively.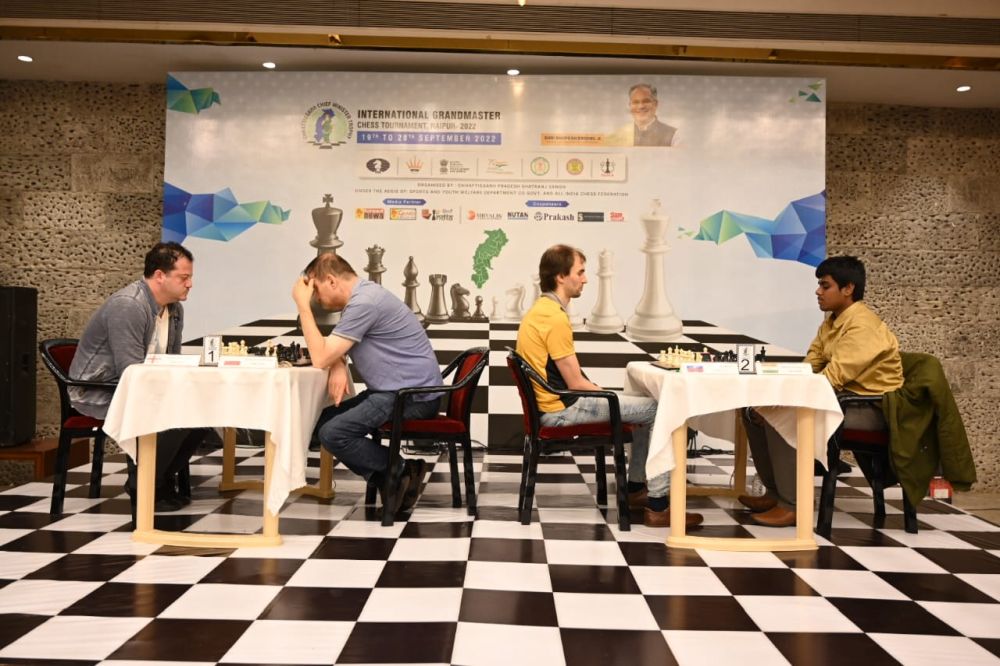 Sakshi - Luka: 0.5-0.5
WIM Sakshi Chitlange (2252) got herself a significant advantage against GM Luka Paichadze (GEO, 2560).
25.Rc6 Nf6 26.Nxf6+ gxf6 27.Qxf6 Rxe4 is how the game proceeded. Instead, 25.Rc3 with the threat of Rhc1 and Rg3 would have been better for White.
Viani - Gaurav: 0-1
IM Viani Antonio Dcunha (2348) went for an all-out attack early in the game against Gaurav Rajesh Zagade (2160).
13.hxg6 fxg6 14.f4 was not a good idea. White's king is quite vulnerable at the middle of the board. Black immediately launched a counter-attack on the wing 14...b5 15.Qd2 Qe7 16.Nf3 Nb6 and had no trouble converting it into a win.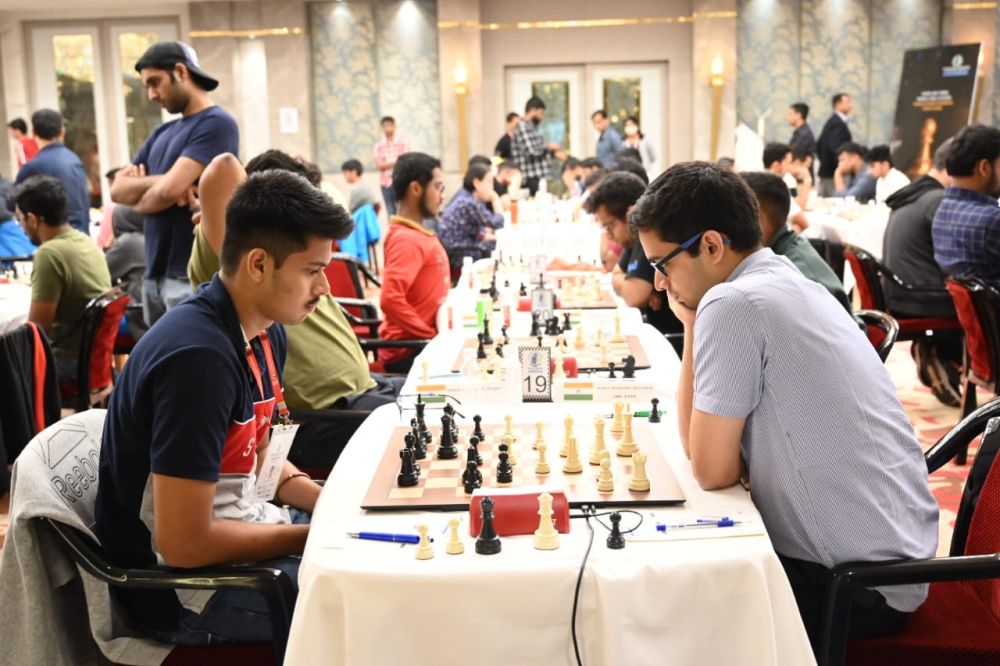 Mayank - Shyam: 0.5-0.5
CM Mayank Chakraborty (2044) had a very ineteresting finish against GM Shyam Sundar M (2526).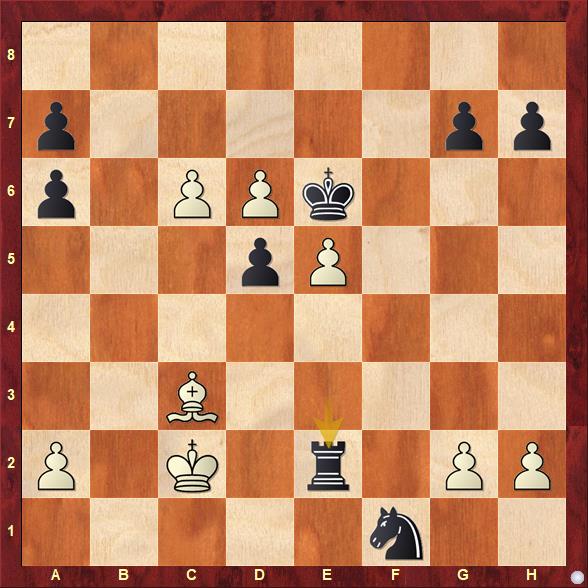 The probable reason why White did not go for 36.Kc1 or after a few moves of repetition, is because he did not have time to calculate if it was enough to push for a win.
=
Mounika - Kushagra: 1-0
India's latest IM Kushagra Mohan (2431) got into trouble early in the game against WIM Mounika Akshaya (2152).
White has not completed the development of her pieces but also launched an attack whereas the black king is in the danger zone and most of the pieces are still at their starting square. It would not be an understatement to say Black is positionally lost here. Mounika had no trouble converting her advantage into a full point.
For more Round 5 photos, please click here.
A total of 127 players including 15 GMs, 23 IMs, 3 WGMs and 11 WIMs are taking part from 14 countries across the world including India in the Masters section. The tournament is organized by Chhattisgarh Pradesh Shatranj Sangh from 19th to 28th September 2022 at Hotel Grand Imperia in Raipur, Chhattisgarh. The ten-round Swiss league tournament has a time control of 90 minutes for 40 moves + 30 minutes with 30 seconds increment from move 1.
Replay Round 5 games
Round 5 results
Round 6 pairings
---