2nd Chessable Sunway Formentera R5: Raja Rithvik and Pranav Venkatesh make it a five-way lead
GM Aravindh Chithambaram had a well contested draw against GM Aryan Chopra. GMs Vladimir Fedossev, Raja Rithvik R and Pranav Venkatesh won their respective games to join the previous day leaders at 4/5 each. Raja Rithvik scored a very nice victory over GM Fernando Peralta (ARG). He created his advantage in a balanced major piece endgame and converted it into a full point. Pranav Venkatesh scored his fourth win in-a-row and ended his opponent FM Ritvik Krishnan's unbeaten run. The latter had an advantage, however it was not easy to maintain it and Pranav eventually seized his advantage. Today is a rest day. Round 6 starts tomorrow Monday 24th April at 3 p.m. local time, 6:30 p.m. IST. Photo: Patricia Claros Aguilar
Pranav Venkatesh wins four in-a-row
Despite starting the tournament with a loss, GM Pranav Venkatesh made a good recovery by winning his next four games. His fifth round victory against FM Ritvik Krishnan was an exciting game.
Raja Rithvik - Fernando
GM Raja Rithvik R (2472) played the major piece endgame quite well. From an equal position, he managed to gain a decisive advantage against GM Fernando Peralta (ARG, 2592), after the latter made some inaccuracies.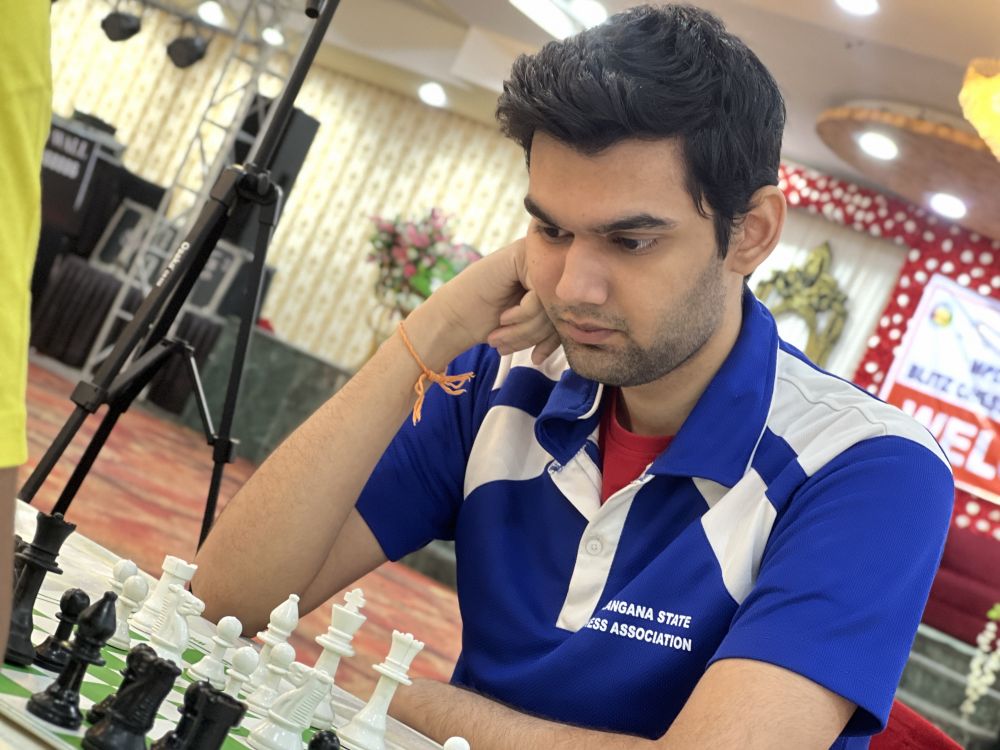 Ritvik - Pranav V
FM Ritvik Krishnan (2004) had an interesting position against GM Pranav Venkatesh (2545). It was quite difficult to evaluate after 26.f5. Black took the e5-pawn 26...Rxe5? which is a mistake as he loses material after 27.Bf4 Nxf5 28.Bxe5 Qxe5 29.Rb1 Nd4 although White has an exchange, the knights can be very tricky.
White needed to trade the queens, even if it meant returning the exchange as the queen combined with two knights is threatening to create a havoc on the kingside. 39.Qb4 was the best choice. 39.Qxa6? Ng4 40.Rfe2 Qb1 41.Kg2 Nfxh2 and it was over for White.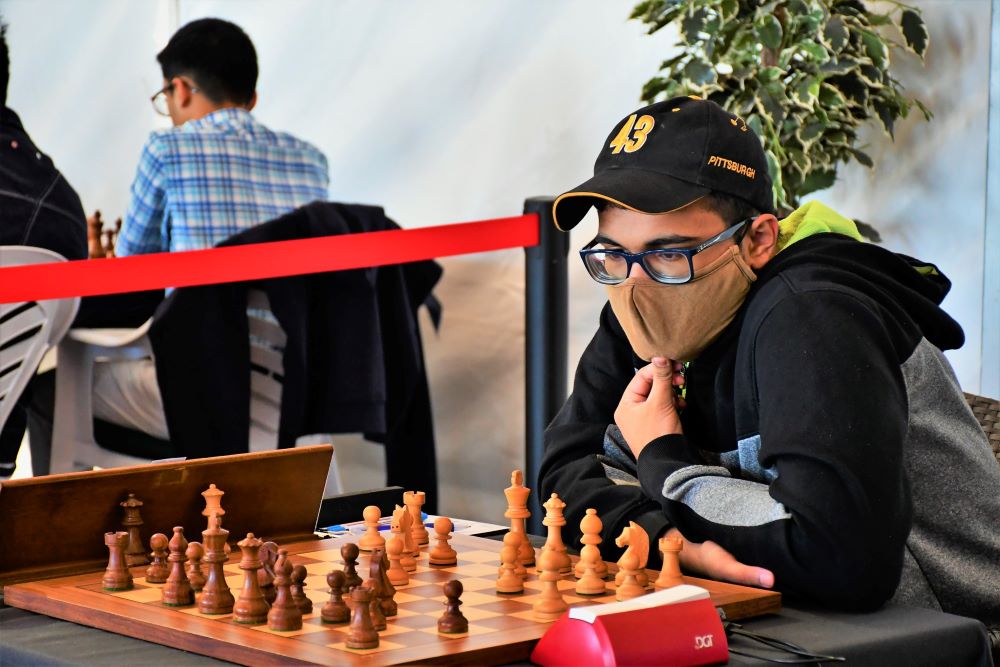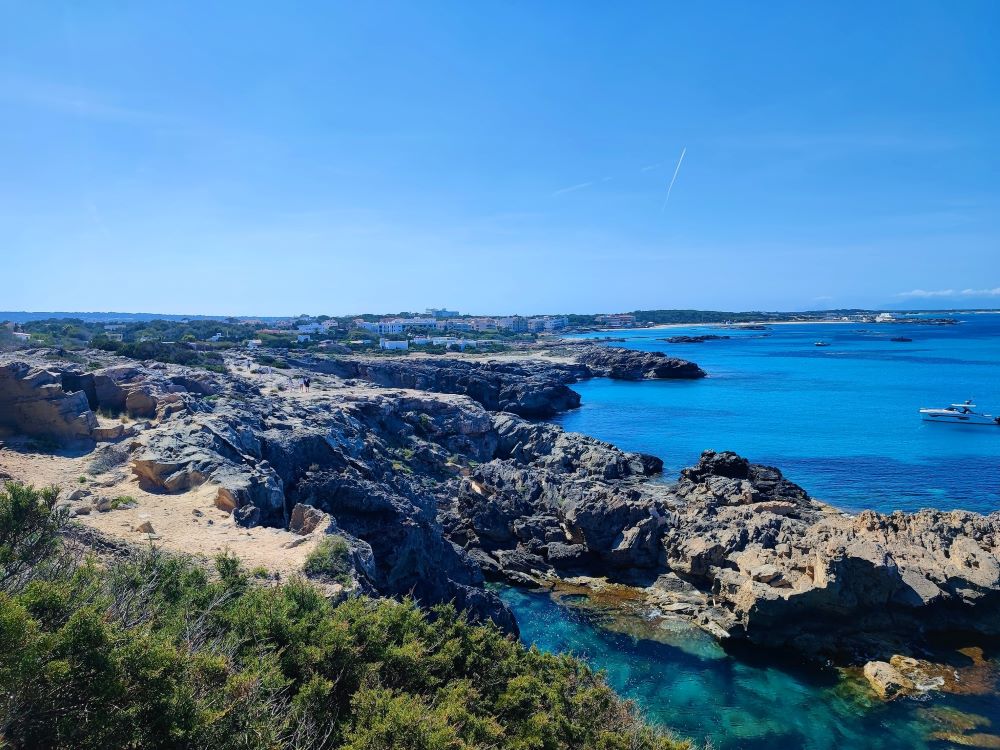 A total of 57 players including 19 GMs, 11 IMs, 2 WGMs and 2 WIMs are taking part from 18 countries across the world in Group A (>1700). The eleven day ten-round Swiss League Rating tournament is organized by and at Hotel Club Sunway Punta Prima from 18th to 28th April 2023 in Spain. The time control of the tournament is 90 minutes/40 moves + 30 minutes + 30 seconds per move from the first move.
Replay Round 5 games
Round 5 results
Standings after Round 5
| | | | | | | | | | | | | |
| --- | --- | --- | --- | --- | --- | --- | --- | --- | --- | --- | --- | --- |
| Rk. | SNo | | | Name | sex | FED | Rtg | Club/City | Pts. | TB1 | TB2 | TB3 |
| 1 | 5 | | GM | Aryan, Chopra | | IND | 2607 | | 4 | 13 | 15 | 11,25 |
| 2 | 4 | | GM | Aravindh, Chithambaram Vr. | | IND | 2607 | | 4 | 12,5 | 15 | 11,50 |
| 3 | 1 | | GM | Fedoseev, Vladimir | | FID | 2674 | | 4 | 12 | 14,5 | 11,25 |
| 4 | 21 | | GM | Raja, Rithvik R | | IND | 2472 | | 4 | 11,5 | 12,5 | 9,50 |
| 5 | 11 | | GM | Pranav, V | | IND | 2545 | | 4 | 11 | 13 | 11,00 |
| 6 | 2 | | GM | Dardha, Daniel | | BEL | 2625 | SK Moretus Hoboken | 3,5 | 13 | 14 | 9,00 |
| 7 | 14 | | GM | Karthik, Venkataraman | | IND | 2516 | | 3,5 | 12,5 | 14,5 | 9,25 |
| 8 | 3 | | GM | Bernadskiy, Vitaliy | | UKR | 2619 | | 3,5 | 12 | 14 | 9,50 |
| 9 | 17 | | IM | Aditya, Mittal | | IND | 2505 | | 3,5 | 9,5 | 11 | 7,75 |
| 10 | 12 | | GM | Pranav, Anand | | IND | 2525 | All India Chess Federation | 3 | 14 | 16,5 | 9,00 |
Round 6 pairings
Links
---