2nd Chessable Sunway Formentera R1: Mahitosh stuns Aditya Mittal
FM Mahitosh Dey scored a big upset against GM Aditya Mittal in the first round of 2nd Chessable Sunway Formentera Open 2023. The sole IM-norm holder, Mahitosh capitalized on his opportunity when his opponent went for a wrong exchange which made his king vulnerable. Later when he got a chance to fight back, he missed it and Mahitosh scored the full point. WIM Anastasiya Rakhmangulova (UKR) scored the only other upset of the round when she defeated the runner-up of 2nd Menorca Open, GM Pranav V. GMs Aravindh Chithambaram, Aryan Chopra, Leon Luke Mendonca, Pranav Anand, Karthik Venkataraman and Raja Rithvik R have made a winning start. Round 2 starts today at 3 p.m. local time, 6:30 p.m. IST.
First round jitters
Mahitosh - Aditya Mittal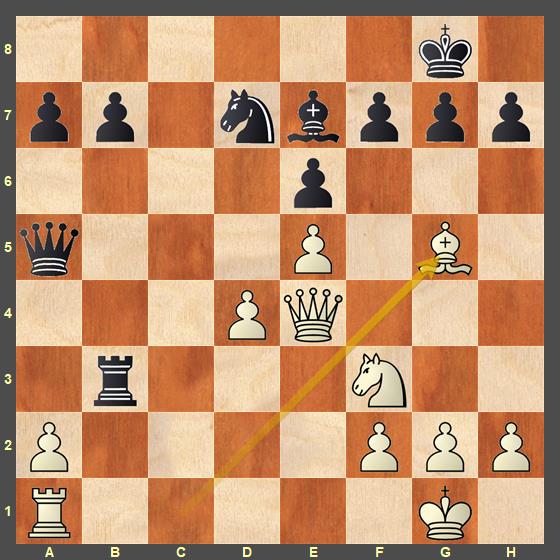 FM Mahitosh Dey (2154) played a simple move 21.Bg5. GM Aditya Mittal's (2505) best course of action would have been 21...Rxf3 22.Bxe7 Rb3 and the position remains balanced. Instead, he opted for 21...Bxg5?? and everything fell apart. 22.Ng5 h6 23.Qh7+ Kf8 24.Qh8+ Ke7 25.Nxe6! fxe6 26.Qxg7+ Kd8 27.Qg8+ Ke7 28.Qg7+ Kd8 29.Qxh6? allowed Black to get back in the game.
How should White keep the attack going? The first move that comes to mind seeing this position is 29.d5! Since White does not have a lot of pieces left on the board, the closest to the black king apart from the queen, is a pawn at e5. White went 29.Qxh6 which created an opportunity for Black to get back in the game Rd3. Unfortunately, he missed and played a flashy 29...Qxa2?? 30.Qg5+ forced him to give up his knight because otherwise White gets to control the b1-square and capture Black's queen. White won the game in the next five moves.
A total of 57 players including 19 GMs, 11 IMs, 2 WGMs and 2 WIMs are taking part from 18 countries across the world in Group A (>1700). The eleven day ten-round Swiss League Rating tournament is organized by and at Hotel Club Sunway Punta Prima from 18th to 28th April 2023 in Spain. The time control of the tournament is 90 minutes/40 moves + 30 minutes + 30 seconds per move from the first move.
Replay Round 1 games
Round 1 results
Round 2 pairings
Links
---