Vishy Anand on the cover of Sports Illustrated India
Sports Illustrated is one of the best sports magazines in the world. Recently they have begun with Sports Illustrated India where they have tried to maintain the same level of quality for their monthly magazines. The September issue of Sports Illustrated is very special for chess players. It has the cover story of one of the greatest India sportsperson ever - Viswanathan Anand. The magazine has given a generous space to cover Anand's life story right from childhood to his decision to play for Team India at the Batumi Olympiad 2018. In this article you get a glimpse of the contents in the magazine and some high quality pictures. Our recommendation is to buy the magazine, read it and then preserve it, so that you can get Vishy's autograph on it, on the day you meet him!
Sports Illustrated is an American sports magazine owned by Meredith Corporation. First published in August 1954, it has over 3 million subscribers and is read by 23 million people each week. Sports Illustrated India(SII) has been started recently and is managed by Burda Media India Private Limited, which is the biggest international magazine publishing company in India. SII connects to 5,83,000 Indians in a month and 19,433 Indians on a daily basis. It produces a monthly high quality sports magazine which goes just beyond cricket. In fact the past issues of SII have had Saina Nehwal, Mary Kom and Srikanth Kidambi on their cover. For the September issue, they decided to make another good move!
Vishy Anand is the cover story of the September issue of SII. Of course, an entire magazine is not enough to cover Anand's life story and what he has achieved in the past, but the author has made an excellent attempt to cover all the facets of Vishy's chess career from being the lightning kid to the five-time World Champion. There are some very nicely written paragraphs, one that I liked in particular was:
"Anand is currently No. 11 in the world with 2768 rating points. That won't bother him. He believes in cyclic changes. He is no Fischer, who could not accept any other world champion; he is no Kasparov, who wanted to retire when he felt his time was up at the age of 40 and insisted that everyone should do so at 40. Anand accepts the world as it is."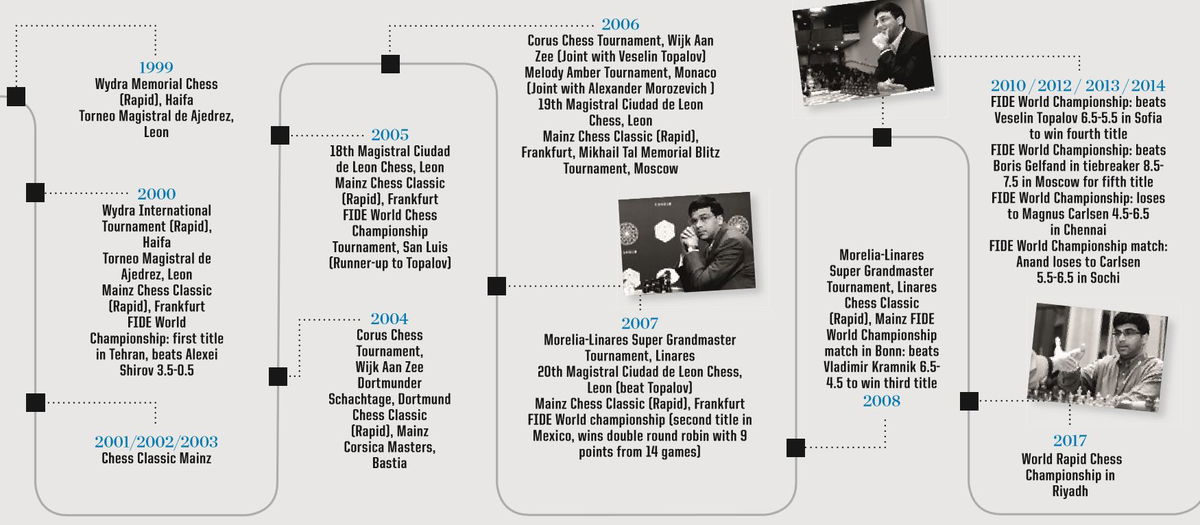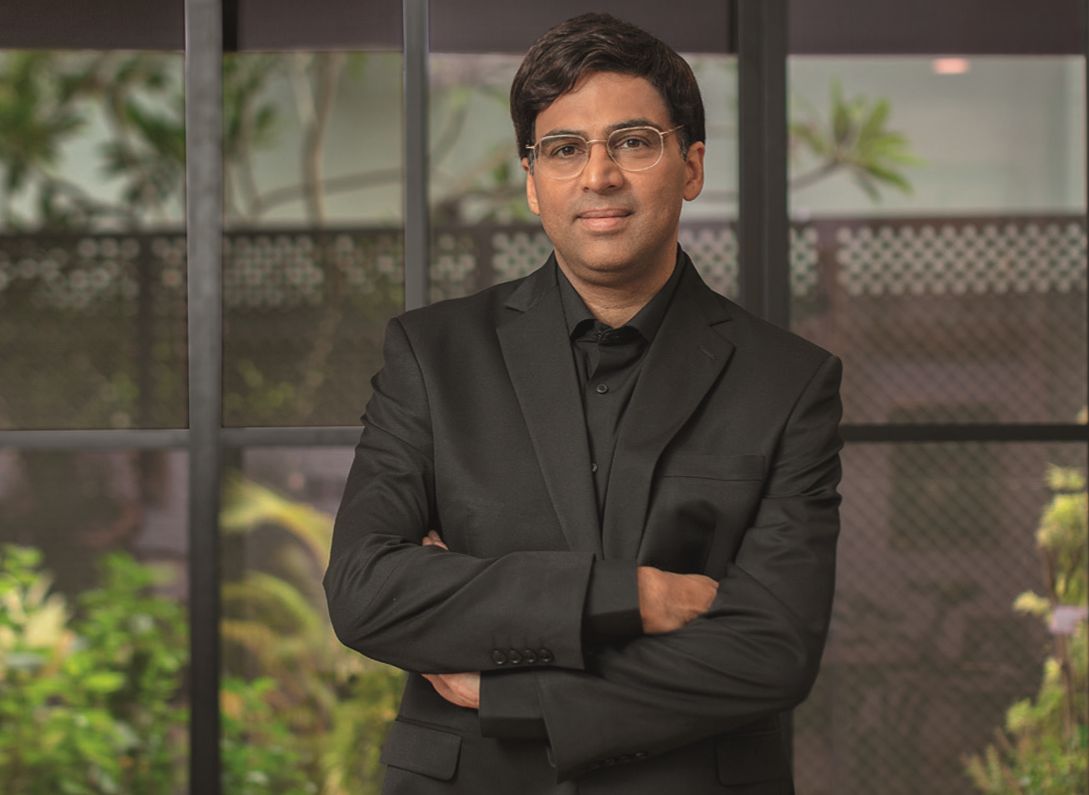 It was great to see that the author contacted some other Indian great chess players and got to know more about Vishy Anand from them. Here are three quotes from Barua, Harikrishna and Ramesh:
"He is a very humble and down-to-earth person. He is loved all over the world. He has no ego and mixes with everyone. And a perfect gentleman. Maybe someone in India may become World champion but Anand will remain Anand. At the moment, there is no one in sight. Even in every achievement by our youngsters, there is the Anand effect." — GM Dibyendu Barua
"Anand's biggest strength is intuition. He could quickly glance at a position and feel the nuances and adding to that, his quick calculating skills make him a dangerous player. Anand is also keen on learning and analysing chess with every opportunity he gets. His hunger to win events, learn and play good chess at this age is very inspiring to all generations." — GM Pentala Harikrishna
"He plays chess because it is his passion in life. Even though many have brought the topic of his retirement for at least a decade now, he keeps showing he has it in him to be at the top despite age-related limitations." — GM RB Ramesh
Where can you buy the September issue of Sports Illustrated India?
1. There are many Online newsstands that sell it.
2. Magzter.com
Physical copies at all leading bookstores including WH Smith, Relay, Crossword etc. The cost of a physical copy is Rs.100.
---