From Hollandaise sauce to Salmon, Vishy Anand is unbeatable as a chef!
Rest days in super tournaments have become more and more interesting as sponsors try and make the best use of the time of the world class grandmasters present at their event. Very often we see the GMs giving simultaneous exhibitions or lectures which motivate the youngsters of the place in which the tournament is being held. But the organizers at Norway Chess always have thought outside the box. This was the second year when they made the grandmasters don the cooking hat, and indulge in a cooking contest! Ten players were divided into five teams along with an expert chef to help them. It turned out that Vishy Anand who had won the title in 2018, defended it successfully, this year teamed up with MVL! We bring you some amazing pictures, Vishy's tweet after winning, and Aruna's comments on her husband's cooking abilities.
Vishy Anand defends his master chef title in 2019!
A cooking contest takes place at the Norway Chess every year. The new sponsor at Norway Chess 2019 "HTH kitchen" in partnership with Bocouse d'Or organised the "Chess Chefs" competition! In 2018 it was Vishy Anand and Ding Liren who had won.
This year the players had to make a spin up a dish related with a Salmon. Instead of cooking instructions, each team was given an expert chef who would direct them. For eg. Anand and MVL were guided by Filip August Bendi. The best chess players in the world cooked together with the best Norwegian chefs who made it to the final of Bocouse d'Or - a popular Norwegian cooking TV show!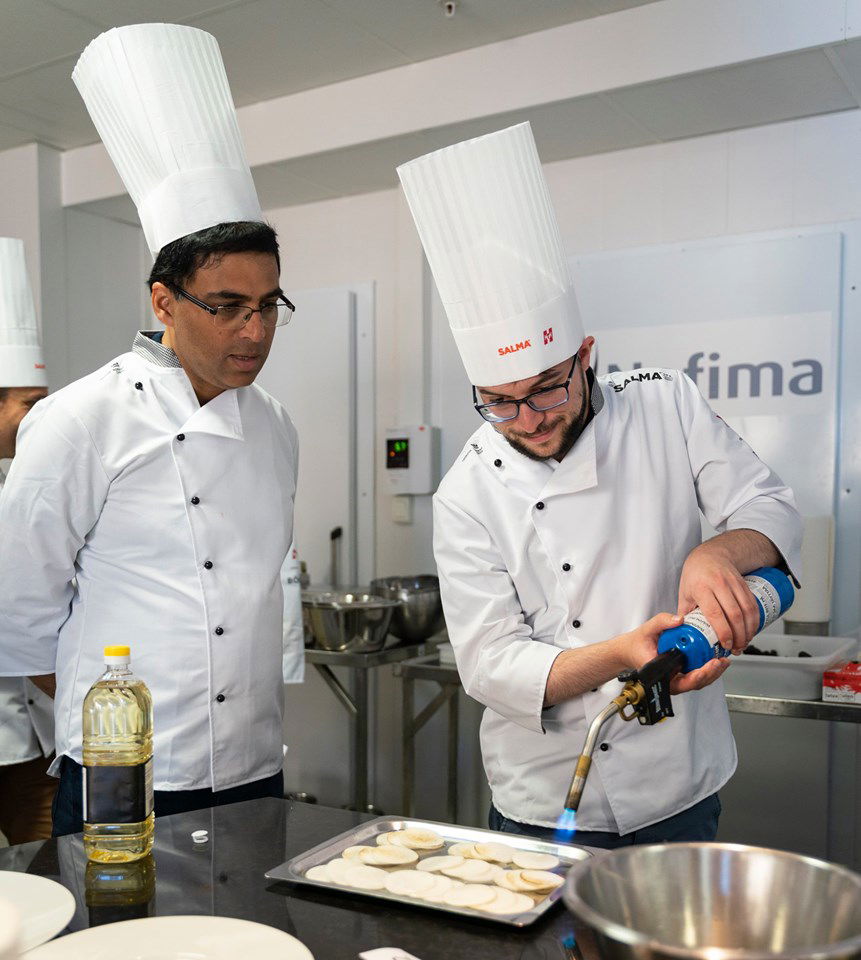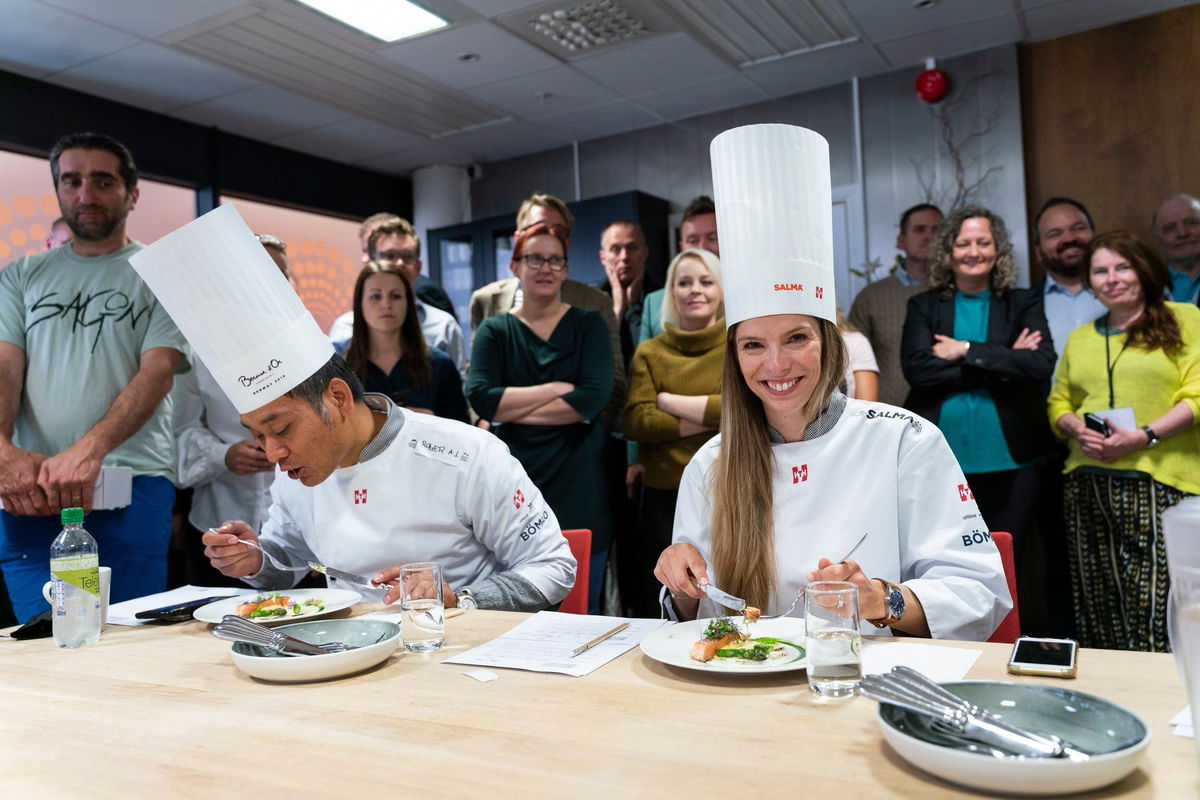 After winning the contest, Vishy wrote on Twitter:
The best chef .two years in a row !Grandmasterchef! What can i say?
To my wife .. Yes love that is a perfectly cooked salmon according to the judges!...
One salmon a la Chennai coming right up!!
Its a big climb from opening cereal boxes ... pic.twitter.com/SuxaYNYyM6

— Viswanathan Anand (@vishy64theking) June 7, 2019
In 2019 Aruna was back in Chennai and speaking to ChessBase India she said, "Clearly he is more talented than I had given him credit for! Doesn't stop amazing me. Will have to see if this talent extends to doing the dishes!"
---