Carlsen's Cascade and Ding's Annihilator underline an inexorable day!
Ding Liren's obliteration of the Grunfeld meant that Mamedyarov didn't get a second chance in the Armageddons. Fabiano Caruana played one of the best games of the tournament against Vishy Anand, but the American No.1's time trouble prevented him from claiming a well deserved win. The remaining classical games finished drawn, with Magnus Carlsen having to suffer a bit before splitting the point. In the Armageddons, Magnus extirpated So and won after the latter forced a threefold repetition, while Caruana blew open Anand's kingside in a Quiet Italian forcing resignation. Meanwhile, Aronian and MVL won their respective encounters in diverging styles to climb up the leaderboard. A comprehensive report from Norway Chess by Tanmay Srinath.
With 3 more rounds to go, some of the players played uncompromising chess in a bid to win their respective matches without Armageddons. Ding Liren's superb handling of opposite side castling positions means Shak Mamedyarov's Grunfeld didn't quite have the effect he'd have wanted. Caruana got a winning attack against Anand, but his typical time pressure meant that the Madras Tiger barely escaped. MVL-Grischuk was an interesting Rossolimo that didn't quite live up to the complexity of the position. So-Carlsen and Yu-Aronian were seemingly easy draws for the Black players. In the Armageddons, Caruana and MVL posted contrasting wins as White, while Yu's and So's failure to make something out of the White pieces meant that Aronian trails Carlsen by 2 points with 2 rounds to go. Into the games then:
Classical: Ding's Grunfeld bashing and Anand's rise from the abyss:
We shall start by looking at Ding Liren's rather effortless dismantling of Shak's Grunfeld Defense: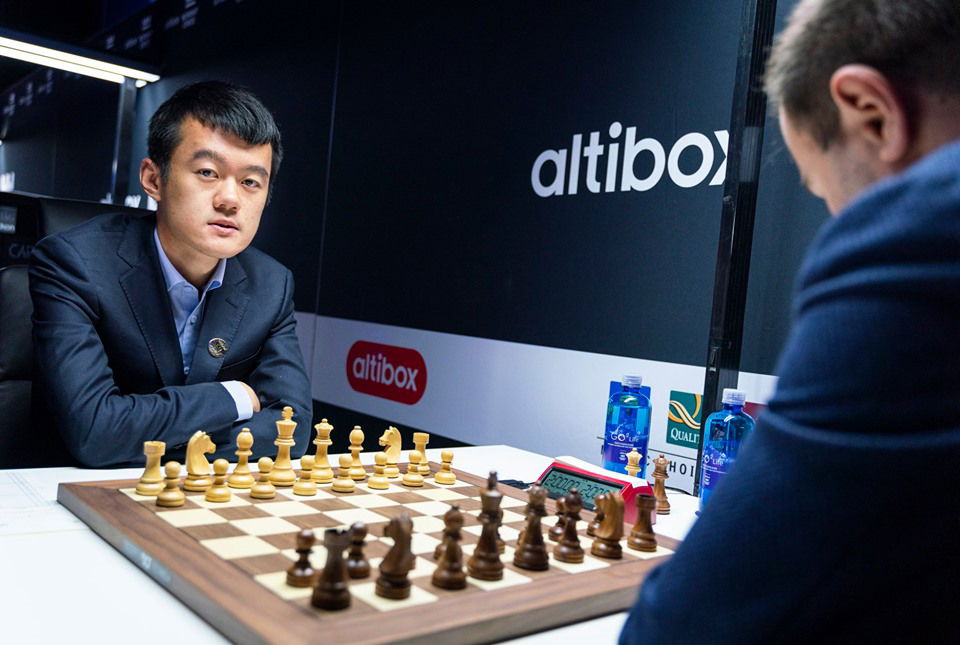 Ding Liren-Mamedyarov
Fabiano Caruana played a fantastic game as White against Vishy Anand, but the American's time trouble meant he faltered near the finish line:
Caruana-Anand
In other games, Wesley So had a chance to put some additional pressure on Carlsen:
So-Carlsen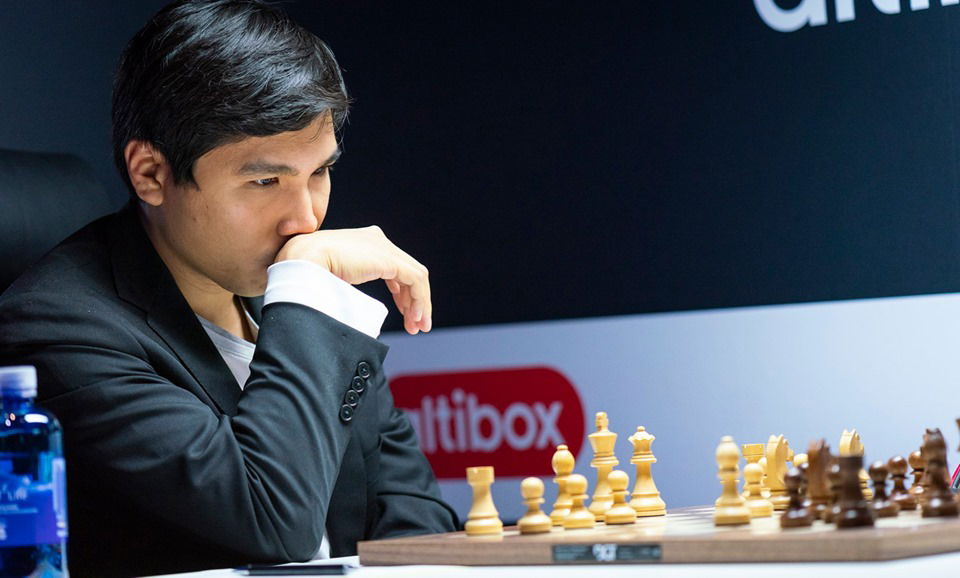 Armageddon: Carlsen's Unbeaten Streak and Fabiano's Rejoinder!
King Magnus continued rolling towards a 2nd Norway Chess title by being on the better side of a draw against Wesley So:
So-Carlsen
Yu Yangyi failed to put enough pressure on Levon Aronian in a subtle endgame:
Yu Yangyi-Aronian
Fabiano Caruana achieved retribution by beating Anand in a wonderful attacking game in the Quiet Italian:
Caruana-Anand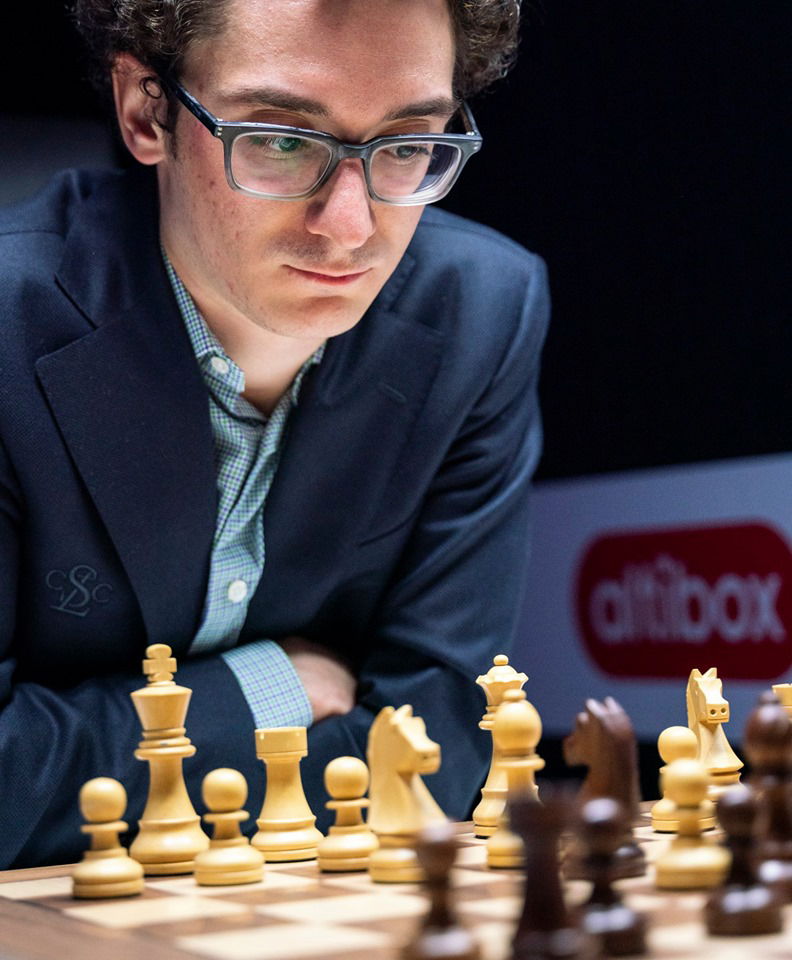 MVL won on time against the luckless Grischuk in a position that looked really good for White:
MVL-Grischuk
Standings after Round 7
#

Name

Country

Rating

Points

1
Magnus Carlsen
Norway
2875

11

2
Levon Aronian
Armenia
2752

9

3
Yu Yangyi
China
2738

8½

4
Ding Liren
China
2805

7½

5
Wesley So
USA
2754

7

6
Fabiano Caruana
USA
2819

6½

7
Maxime Vachier-Lagrave
France
2779

6

8
Viswanathan Anand
India
2767

6

9
Shakhriyar Mamedyarov
Azerbaijan
2774

5

10
Alexander Grischuk
Russia
2775

3

½


Magnus Carlsen has opened up a huge lead of 2 points over the rest of the field. Only Levon Aronian has a realistic chance of catching him. With 2 rounds to go, it is Carlsen's tournament to lose.
About the Author: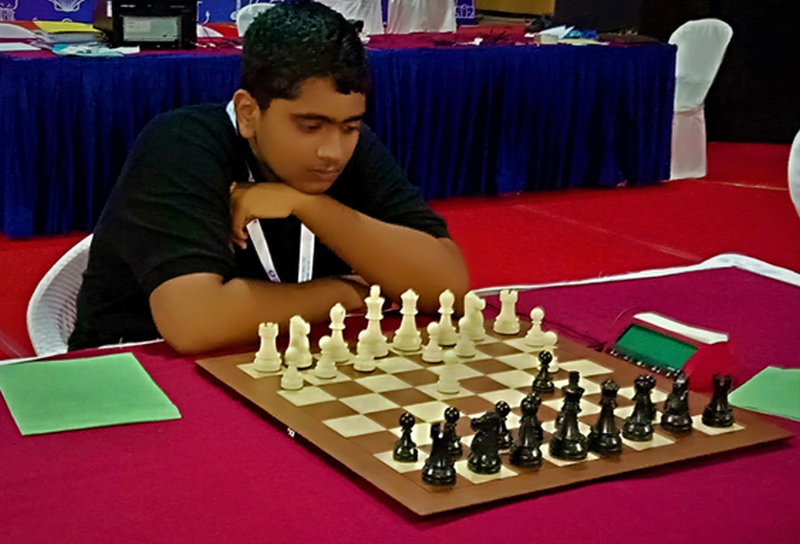 Tanmay Srinath is an 18-year-old chess player from Bangalore, Karnataka, currently pursuing both chess and engineering at BMSCE Bangalore. Tanmay is also a Taekwondo Black Belt, who has represented the country in an International Tournament in Thailand. He is a big fan of Mikhail Tal and Vishy Anand, and sincerely believes in doing his bit to Power Chess in India!
---