Norway 2019 Round 4: The Tiger Roars, while the Mozart of Chess eases through!
Vishy Anand gave the Indian contingent much to cheer for, with a wonderful attacking display against Ding Liren in the Armageddon after a topsy turvy first game. Magnus Carlsen won in another Grunfeld game as White in the tiebreakers after Shak equalised easily in their classical encounter. Caruana played superbly, but missed a chance to make possibly the 'Move of the Year'(!!) against So. Aronian played like Bent Larsen, but couldn't win like the great Dane against MVL. Yu Yangyi regained ground with a thumping win as Black against the tired Grischuk in their classical game. An in-depth report from Norway Chess by Tanmay Srinath
The 4th Round of Norway Chess produced thrilling battles on all 5 boards, but only one game was decided classically-Yu Yangyi's energetic endgame play thwarted Alexander Grischuk's efforts to hold the game. Magnus Carlsen played 1.d4 for the second successive day, but this time his opponent Mamedyarov was better prepared in the Grunfeld, and neutralised the World Champion's enterprising pawn sacrifice. Viswanathan Anand survived a 107 move torture session at the hands of Ding Liren in a crazy game that was swaying from one end to another, while Wesley So's extra exchange couldn't be put to use against Caruana. Levon Aronian's creative opening play was only enough for a draw against MVL. In the Armageddons, Carlsen pulled a rabbit out of his hat, Anand capitalised on poor defending to win a fine attacking game, while So and MVL held on to draw against Caruana and Aronian, with the former missing what might have turned out to be the move of the tournament. Let's now get the finer details straight.":
Classical Games: Yu's Petroff proves to be a good pressure reflector
The most impressive effort of the round was definitely Grischuk-Yu Yangyi. Sasha eschewed the traditional 5.Nc3 Petroff and played a rare sideline in the previously popular 5.d4 variation. He didn't get much out of the opening, but the game was inherently balanced till Grischuk missed the most clinical way to make the draw. What then followed was a lesson in endgame technique. Let us now look at some of the most critical moments of the game:
Grischuk-Yu Yangyi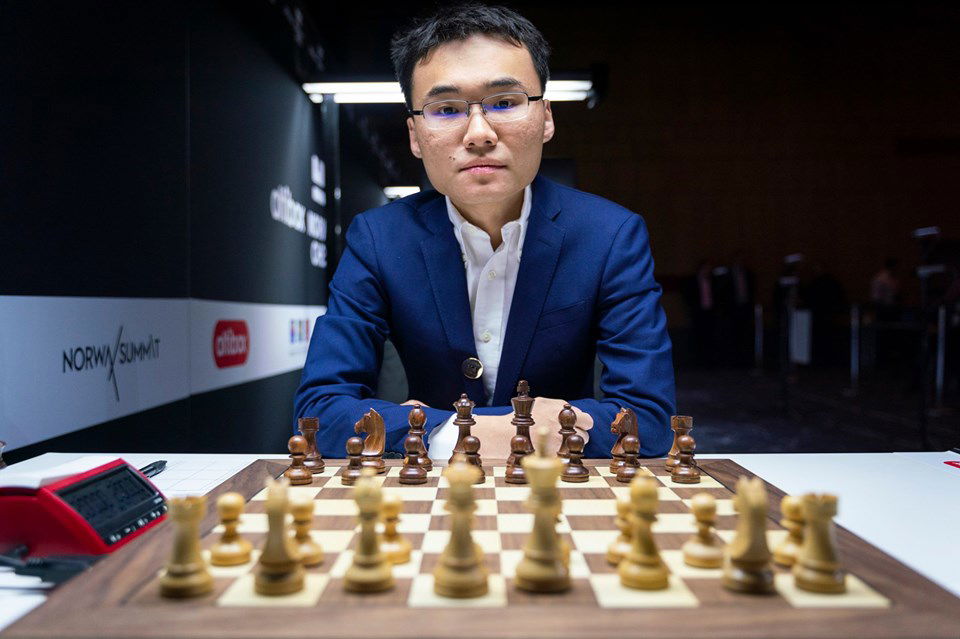 Anand-Ding Liren was a marathon of 107 moves, with fluctuating evaluations. Before going into the full game, here are a few critical points:
Anand-Ding Liren
The remaining games contained a few intriguing moments, but nothing dramatic happened:
Carlsen-Mamedyarov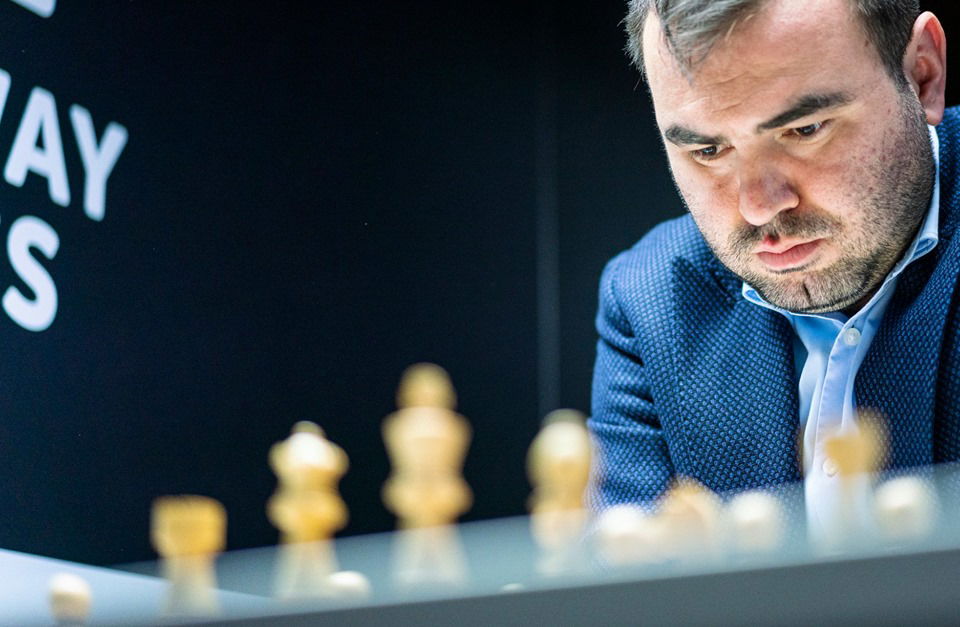 Fabiano Caruana was lucky to escape in his classical game against Wesley So:
Caruana-So
Levon Aronian played funky chess in an English opening, and had some chances for an opening advantage on move 14:
Aronian-MVL
With the classical games done, let's move on to the armageddons.
Armageddon: Anand's 'Terror Attack' and Carlsen's Squeeze
We will start with Vishy Anand's game against Ding Liren. The former World Champion isn't growing any younger at 49, but he bashed his younger compatriot (who is just about half Vishy's age!) in this game! One more thing-the engines assesment that Anand is losing at a certain point is useless in practical play-the Tiger's attack looks literally unstoppable.
Anand-Ding Liren
Vishy's Nf5!?! is a typical Tal like move, not giving a damn for Black's ideas and following up with scintillating attacking chess. The reason it doesn't deserve a double exclamation mark is because it objectively loses! After the precise Re2! Qxd3 Qa6! Ding could have completed a beautiful reversal! Instead the Chinese blundered with Be6??, losing prettily after Bxg7 Bxf5 Qh6! Re6 and now the finisher!
What a way to finish the game! There is no defense at all to eventual mate! The best Ding can do is play Bxd4 exd4 Qxd4 Rxd4 Nxh8, which is mate in two after Rd8+ Re8 Rxe8#. The Madras Tiger is back!!
IM Sagar Shah has extensively analysed the Armageddon Game Anand-Ding. Check it out here:
The other games contained some spectacular moments:
Carlsen-Mamedyarov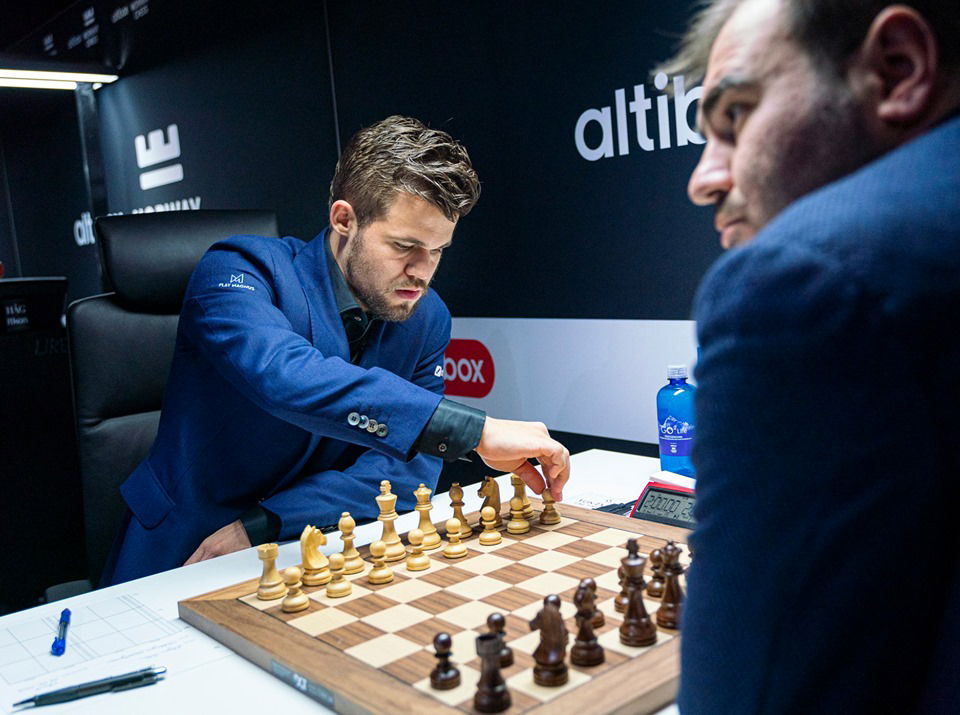 Levon Aronian missed subtleties that would have put MVL's position under intense stress:

Aronian-MVL
Fabiano Caruana headlines the missed opportunities list, not seeing what could have been the move of the year against Wesley So:
Caruana-So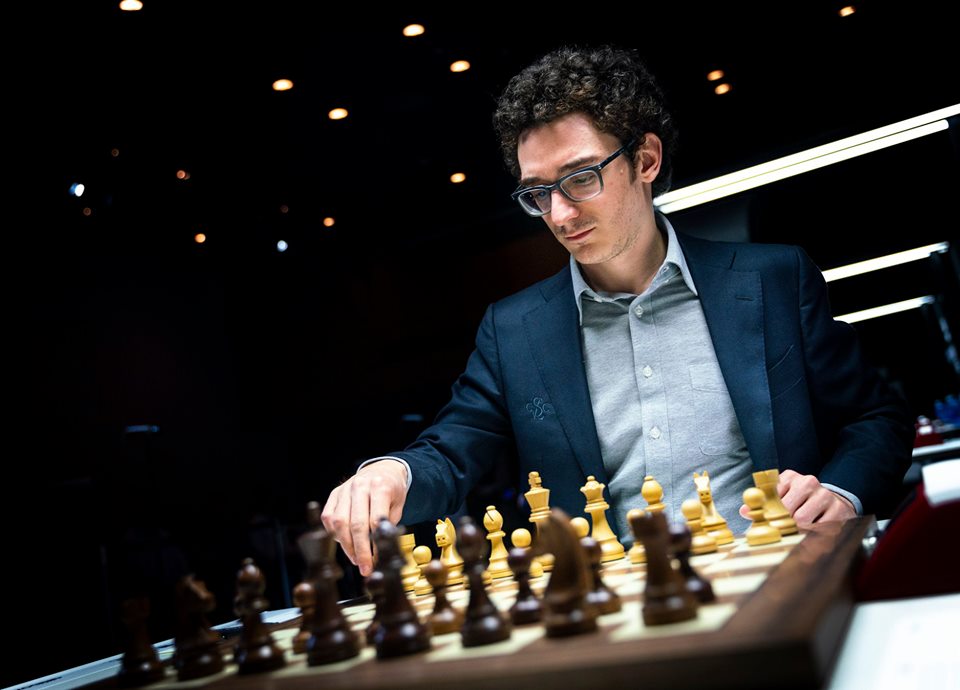 Standings after Round 4
Rk

Player

Classical

Armageddon

Pts

W

D

L

W

L

1

M. Carlsen

1
3
0
3
0

6½

2
W. So
1
3
0
2
1

5½

3

Yu Yangyi

1
2
1
2
0

5

4

Ding Liren

1
3
0
1
2

4½

5

L. Aronian

1
3
0
1
2

4½

6

S. Mamedyarov

1
2
1
1
1

4

7

V. Anand

0
3
1
2
1

3½

8

F. Caruana

1
2
1
0
2

3

9
M. Vachier-Lagrave
0
3
1
1
2

2½

10

A. Grischuk

0
2
2
0
2
1


Magnus Carlsen leads by a point, but with 5 rounds still to go even Grischuk has an outside chance! This is turning out to be quite the thriller.
About the Author: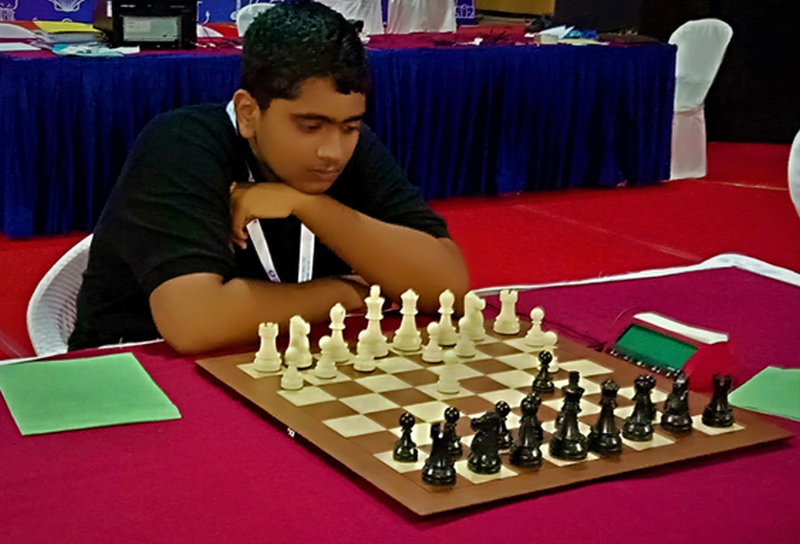 Tanmay Srinath is an 18-year-old chess player from Bangalore, Karnataka, currently pursuing both chess and engineering at BMSCE Bangalore. Tanmay is also a Taekwondo Black Belt, who has represented the country in an International Tournament in Thailand. He is a big fan of Mikhail Tal and Vishy Anand, and sincerely believes in doing his bit to Power Chess in India!
---