3rd Yerevan Open R5: Narayanan wins an endgame grind
Top seed GM Narayanan S L scored a 103-move marathon win over GM Giga Quparadze by grinding an endgame which the Georgian could have saved in the fifth round of 3rd Yerevan Open. Narayanan is joined by GMs Klementy Sychev (RUS), Vitaly Sivuk (UKR) and FM Arash Daghli (IRI) in the lead 4.5/5. Ten players including D Gukesh and Abhimanyu Puranik are at a half point behind 4.0/5. IM Raahil Mullick continues his good form. After a draw with Goganov in the second round, this time he drew with GM Sandipan Chanda. He will now face GM Arjun Erigaisi in the sixth round. Round 6 starts today at 3:30 p.m. IST. Photo: Rupali Mullick
Gukesh and Abhimanyu in the mix
It was a good day for the Indian players at the top. WGM Vantika Agrawal held IM Mihail Nikitenko (BLR) to a draw.
Quparadze - Narayanan: 0-1
GM Giga Quparadze (GEO) sacrificed an exchange in a relatively equal position against GM Narayanan S L.
24.Rxf6 was unnecessary. White could have opted for 24.Nf3 and things would remain fine.
Although there is no fortress which White can put up, try to find out what White should not do, that will help in figuring out whether it is possible for White to hold or not. Narayanan won the game after 41 more moves with a correct grind when his opponent broke and made a grave mistake.
Gukesh - Petriashvili: 1-0
IM Nikoloz Petriashvili (GEO) decided to sacrifice a pawn to complete the development of his queenside pieces against GM D Gukesh.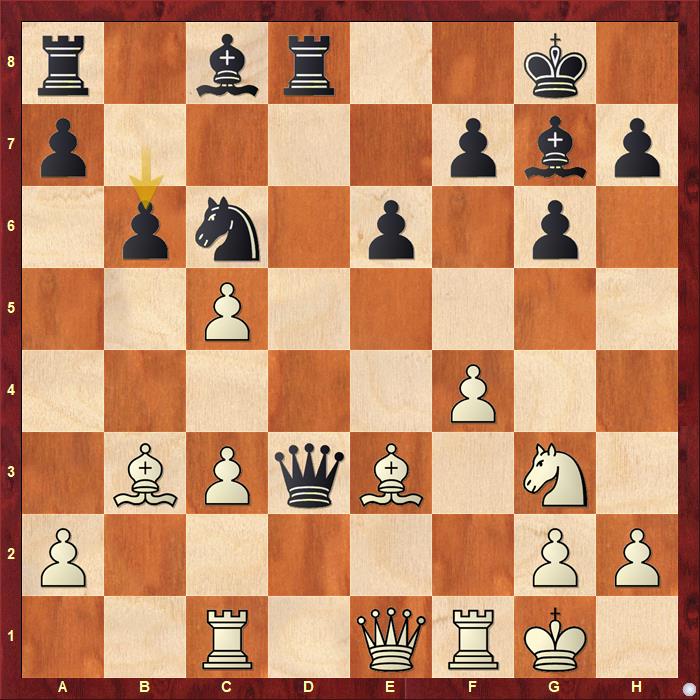 16...Bd7 was a viable option. 16...b6 immediately prompted White to grab the free pawn as there is no compensation for Black. 17.cxb6 Bb7 18.bxa7 gives White a clear advantage. Gukesh converted it into a win comfortably.
Pranav - Petrosian: 0-1
IM Pranav Anand managed to overcome difficult position and almost save the game against GM Tigran L Petrosian.
It is very easy to make an incorrect decision and lose the game for White. Find out what is the correct way for White to proceed to make sure that he does not lose the game?
For more Round 5 photos, please click here.
Highlights
Here are a few interesting finishes of Round 5.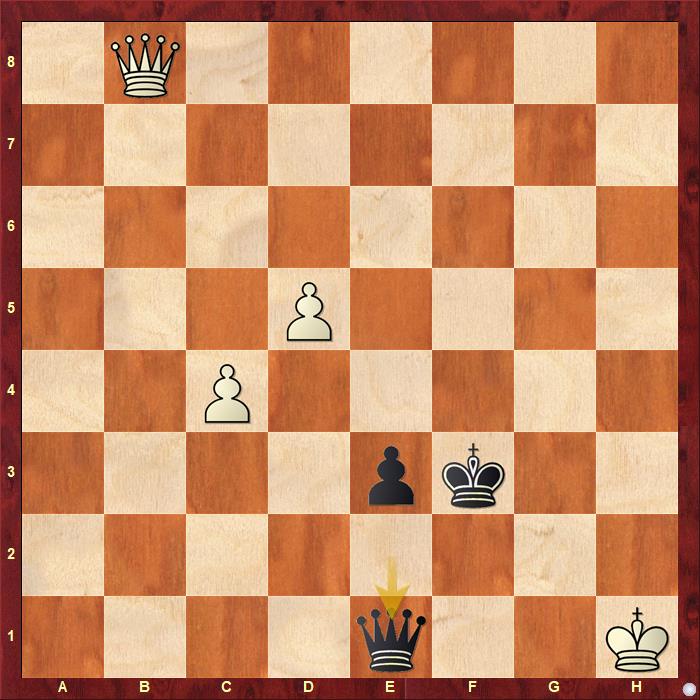 Replay Round 5 games
The tournament is taking place at Yerevan in Armenia from 14th to 22nd October 2021. Time control is 90'/40 + 30' + 30" per move. Round 1-4 and 6-8 starts at 2 p.m. local time (3:30 p.m. IST). Round 5 and the final round will start at 11:00 a.m. local time (12:30 p.m. IST).
Round 5 results
Round 6 pairings
Links
---