3rd Yerevan Open R3: Gukesh and Kunal in a five-way lead
Kunal M is the only untitled player among the five who are at 100% score 3.0/3 at the end of the third round of 3rd Yerevan Open. Kunal beat IM David Shahinyan in a very instructive game. GM D Gukesh is the only other Indian in the lead. GMs Arman Mikaelyan (ARM), Klementy Sychev (RUS) and FM Arash Daghli (IRI) are the remaining three players at the top. IM Bharath Subramaniyam drew with GM Arjun Erigaisi. Abhimanyu Puranik also drew his game. Top seed Narayanan defeated Vantika Agrawal to move to 2.5/3. Round 4 starts today at 3:30 p.m. IST. Photo: Rupali Mullick
Kunal is performing at over 3000
There are 17 players who are at a half point behind the leader. GMs Narayanan S L, Arjun Erigaisi, Abhimanyu Puranik and IM Bharath Subramaniyam H are the only four Indians among them. FM Manoj Kashish Jain, WFM Sahithi Varshini and Sambit Panda held their higher rated opponents GM Karthik Venkataraman, IM Vaishali and IM Moksh Amit Doshi respectively.
Gukesh - Golubka: 1-0
GM Gukesh scored a nice win over GM Petro Golubka (UKR).
Find out why 50...Qg4 is a big mistake.
Kunal - Shahinyan: 1-0
Kunal M played fantastic against IM David Shahinyan (ARM). He kept grabbing Black's weak pawns one by one and eventually ended up getting himself a completely winning rook ending with two extra pawns. It is an instructive game for anyone to know, how to convert an advantage into a win.
Vantika - Narayanan: 0-1
WGM Vantika Agrawal sacrificed a pawn in the endgame to create chances in the back rank against GM Narayanan S L.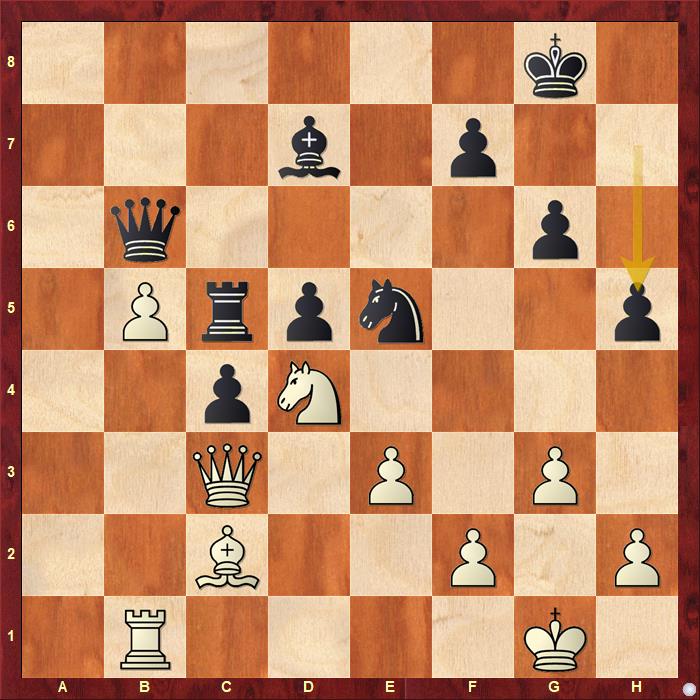 36.Nc6 is not a good idea as 36...Nxc6 37.bxc6 Qxc6 38.Qb8+ Bc8 39.Qe5 Qc7 and there isn't much for White to go on. Instead, 36.Ra1 or Qb4 would have been a better choice for White.
46...Bh3 would have been completely winning for Black. Yet 46...c3 allows White a chance to fight back. What is it? The game continued 47.h4 and Black won the game eventually.
IM Moksh Amit Doshi - Sambit Panda: 0.5-0.5 | Photo: Rupali Mullick
For more Round 3 photos, please click here.
Highlights
Here are a few interesting finishes of Round 3.
Replay Round 3 games
The tournament is taking place at Yerevan in Armenia from 14th to 22nd October 2021. Time control is 90'/40 + 30' + 30" per move. Round 1-4 and 6-8 starts at 2 p.m. local time (3:30 p.m. IST). Round 5 and the final round will start at 11:00 a.m. local time (12:30 p.m. IST).
Round 3 results
Round 4 pairings
Links
---