Launching the Teach Chess India Mission
Chess has the power to change lives. All those who have played chess are aware of the same. But how does it exactly work? In this article, IM Sagar Shah shows us how the work he along with his friends started at the Children's home in Chembur has made chess an integral part in the lives of the kids! Chess has brought a positive change in the premises. Read on to know how this happened. And with this ChessBase India also launches the Teach Chess India mission. If you too would like to make a difference, please do consider filling in the form to become a volunteer for this program.
A children's home that embraced chess
It all began in March 2023 when we decided that we should begin teaching chess to the Chembur Children's Home in Mumbai. This home was established under the Child Care Institution (CCI). CCI houses kids who are orphans or are living away from their parents. CCIs are defined under the Juvenile Justice Act, 2015. They were established to provide care and protection to the children.
It all began with a few kids who got to know that a chess class is happening inside their home and joined us. They didn't know the names of the pieces nor did they understand how pieces moved. But they were very imaginative and inquisitive. When I would ask them to name a piece, they would invariably call the bishop - a rocket! At first I was stuck in my own way of teaching! But very soon I realized if we do have to make progress teaching these kids at the home, I had to give up my traditional way of teaching chess and embrace the way they wanted to learn it. And when you do think about it, Rocket, does sound better than a bishop, doesn't it?
The kids were very interested in general, but had their own battles that they were fighting. I would often see them coming to class not in their best of moods! But when they realized that someone was going to come regularly to teach chess every Saturday, they would look forward to it.
We realized very quickly that what was needed to make the kids grasp chess was a very loving and kind approach. They didn't need discipline in their life. Discipline was there all around. What was needed was someone taking genuine interest in their lives and talking to them with care.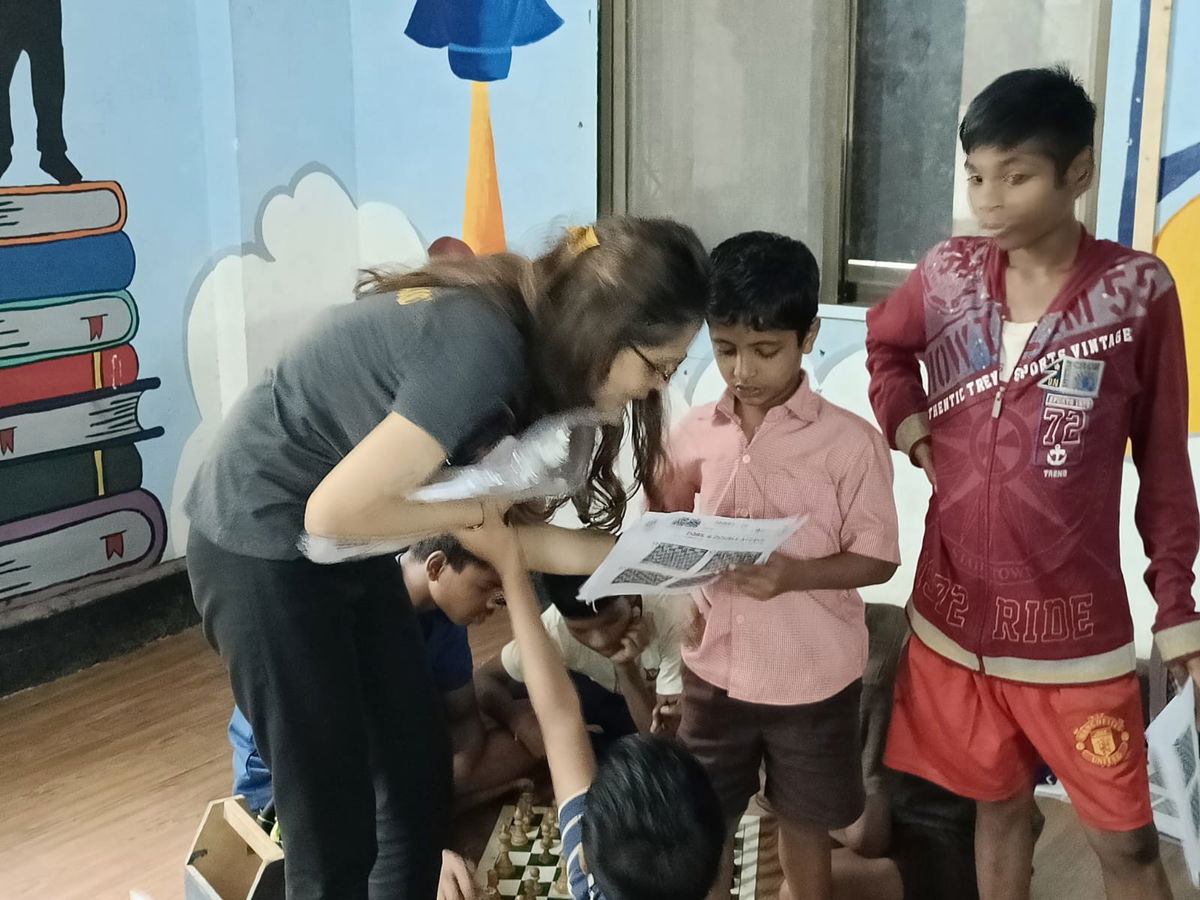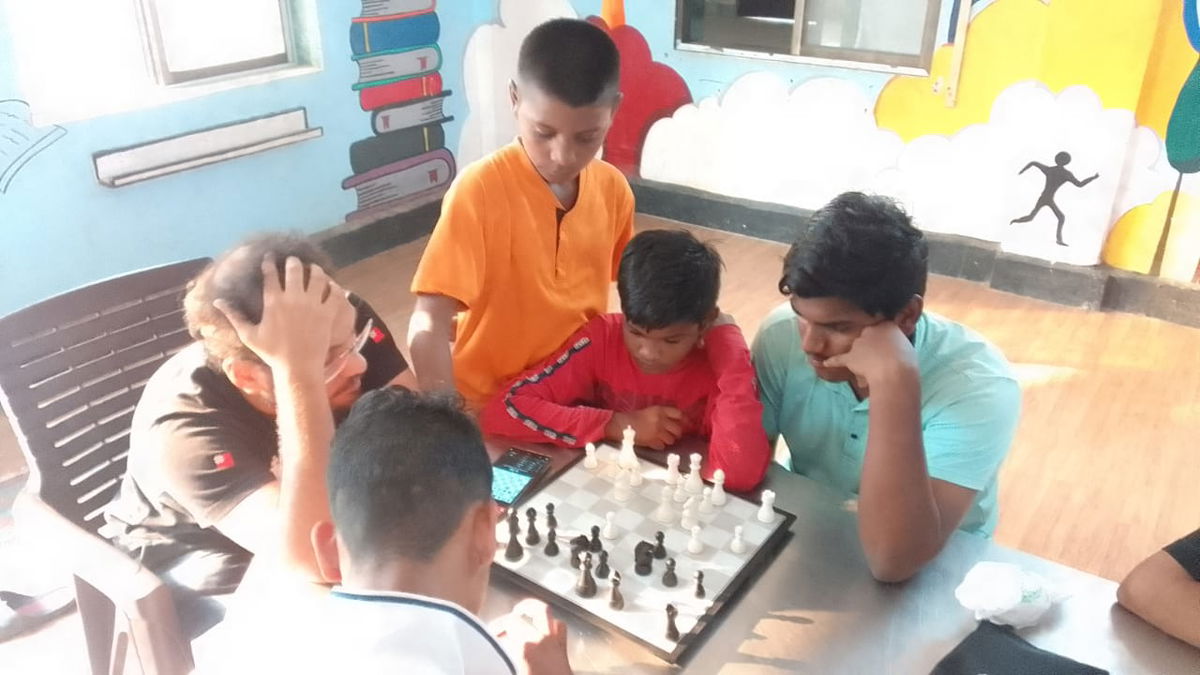 One of the things that greatly helped kids to focus on learning chess was the use of sheets. We had made different sheets teaching different rules of chess. For eg. sheet no.1 was about the basics of chess. Sheet no.2 was how the rook moves, then how the knight moves and so on. By sheet no.12 or 13, they were already learning how to defend, how to attack and eventually went to pin, fork and all these tactics!
We brought in small ideas like if you finished 10 sheets, we would give you a file where you could keep all the sheets! All the kids wanted that file for themselves.
While the learning was happening at a good pace, we realized that a tournament would help them greatly understand what chess is all about. It's not just the learning aspect. There is also a sporting element involved and with the time ticking down, and decisions to be made, it can become extremely exciting. That's how the idea of Chess Challenge 2023 was born.
The tournament was held after nearly 6 months of starting our training at the home. This was roughly after 24 sessions!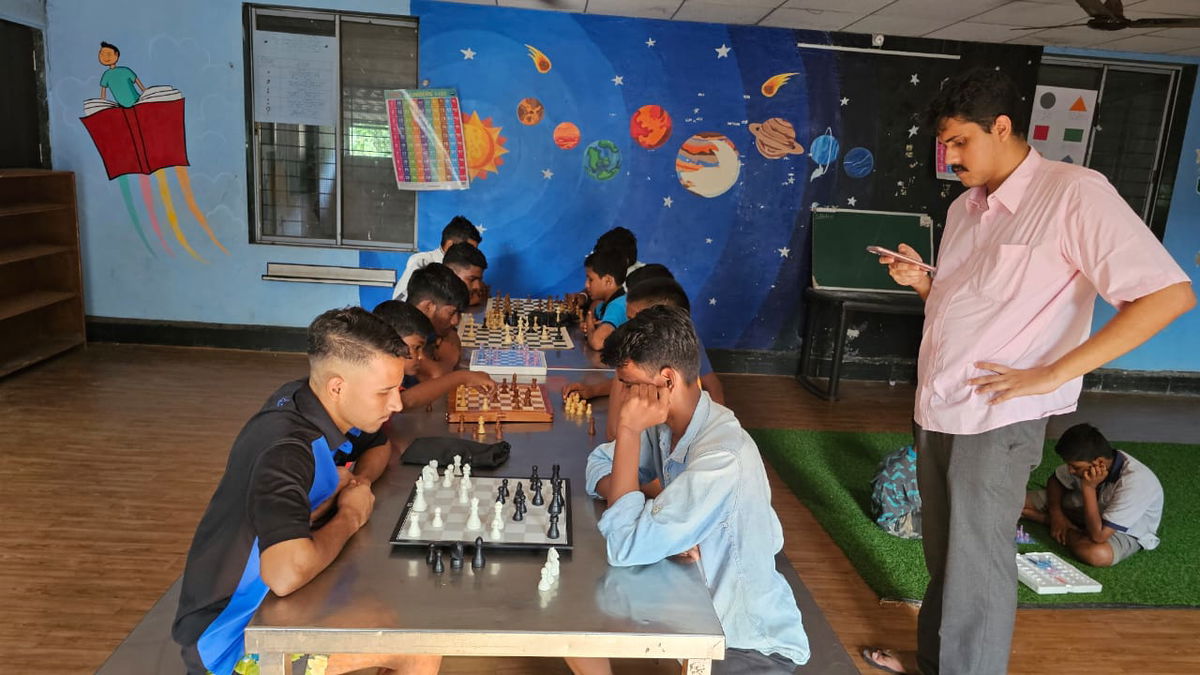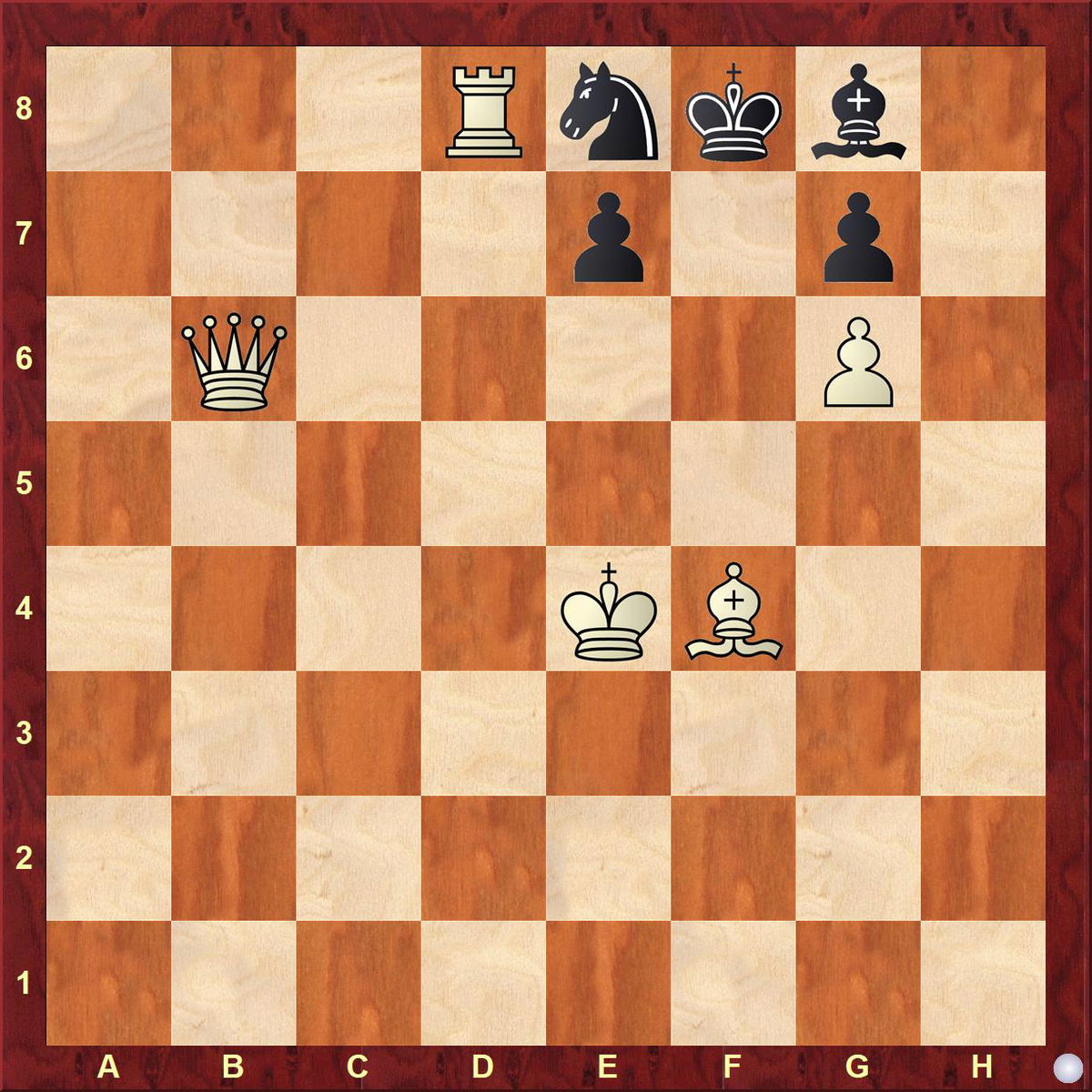 Through these 6 months, the kids have not only improved at chess, but also the quality of their lives have gone up quite considerably. I see them more disciplined. But not only that they are more happy and energized during the sessions. While in the first few sessions, it was extremely difficult to teach them things, now they are keen to learn new things. One of the caretakers at the home mentioned that he found the kids becoming more responsible, and taking their personal hygiene much more seriously. I am amazed at what a positive change chess has made in their lives.
It is for this reason that we are launching the Teach Chess India Mission. The idea of the mission is to teach chess across the country in places where it is difficult for people to afford chess learning. This could involve children's homes, orphanages, old age homes, hospitals, prisons, public schools, slums and more.
We would like to spread chess in a big way and if you would like to be a Teach Chess India volunteer, please fill the form below:
Currently there is a need for female volunteers to teach at two homes in Panvel and Vasai.
---