Vidit dismantles Firouzja, enters World Top 20!
The Prague Masters 2020 has reached the half-way mark, and it has been a one man show so far! Vidit Gujrathi has shown amazing composure and concentration, drawing with Black and winning with White. Today he dismantled Alireza Firouzja in the Exchange Slav after the latter mistakenly grabbed a poisoned pawn and found himself resigning on move 24. David Navara also showed some fighting spirit, to best Nils Grandelius in the symmetrical English to begin his comeback in the event. Sam Shankland missed too many opportunities, as Anton escaped. Nikita Vitiugov was close to winning against Harikrishna, but missed some nuances that could have killed the game off and had to split the point. Ragger confidently held Duda to a draw in the Exchange Ruy Lopez. A detailed report by Tanmay Srinath.
Vidit's shrewd opening choice
Well, I have lost words of praise for the phenomenal play that Vidit is showing in this tournament. It is not that he has played perfectly - he was clearly worse as Black in one of his games. However, what is striking is how Vidit is using chess psychology in his favour, and his opening choices seem to indicate surety in his approach - he has not experimented much, and his objectives are clear for each of his opponent.
Vidit 1-0 Firouzja:
Vidit Gujrathi started the tournament on a bang, and if current form is to be trusted, he is the favourite to win the event! He has been solid with Black and deadly with White, and is currently comfortably placed on 4/5. We shall look at his win in detail now:
Vidit-Firouzja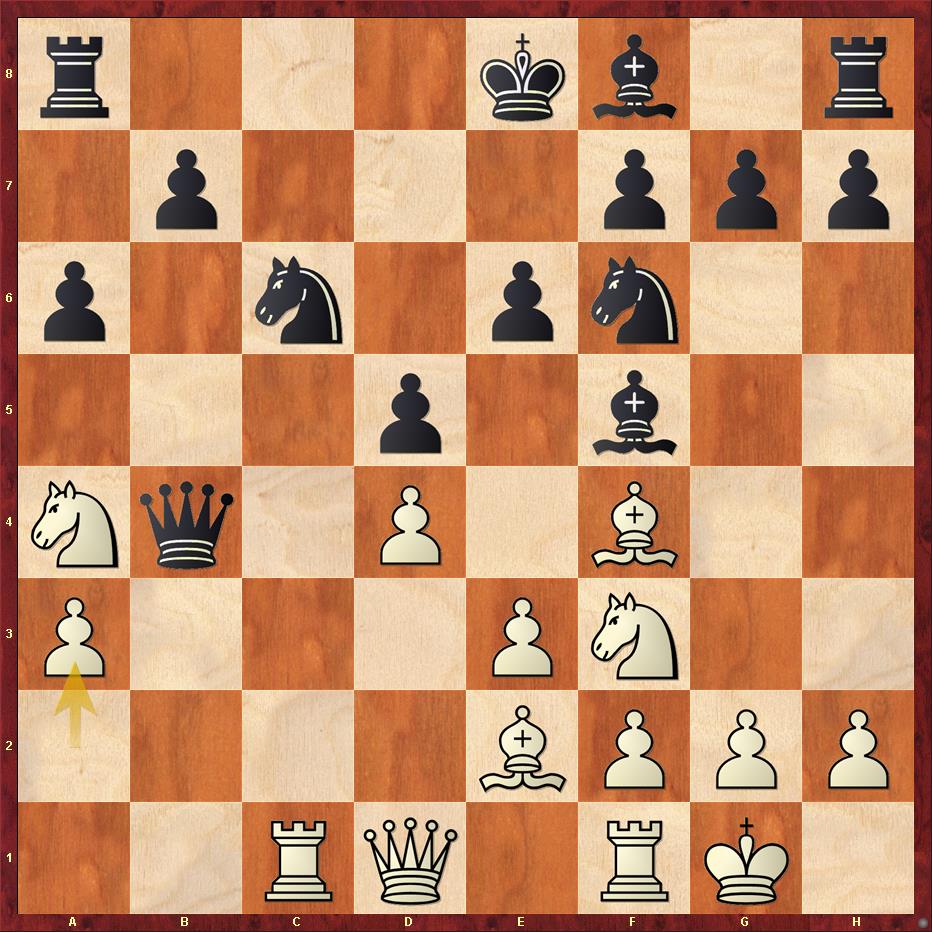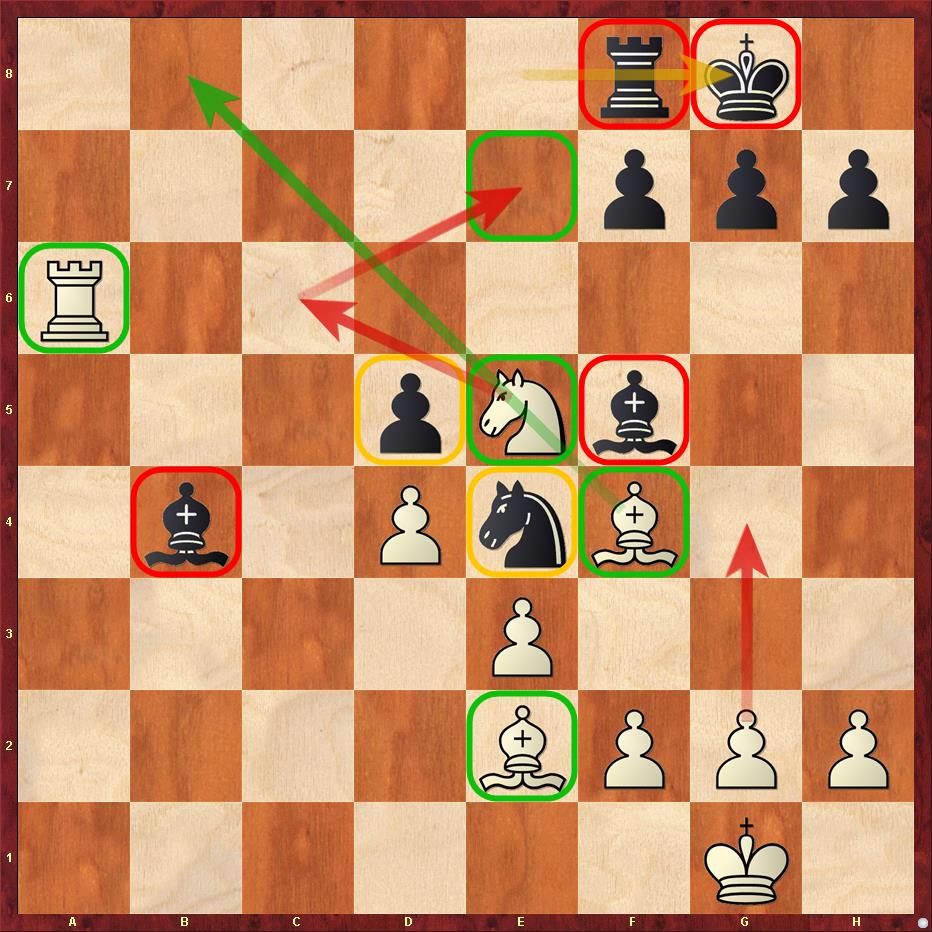 Apart from being an extremely strong player, Vidit is also a fine teacher and he has recorded a two-part series on the Caro Kann for ChessBase. If you would like to learn the opening as Black, learning it from Vidit would be the ideal choice!
Navara 1-0 Grandelius:
A very creative contest. Grandelius again got a very good position out of the opening, but as has been the trend in this tournament he has blown hot and cold, and today this unfortunately cost him a point! Credit to Navara for fighting on and on - not many players can win games after going being on -2! Here are a few highlights:
Navara-Grandelius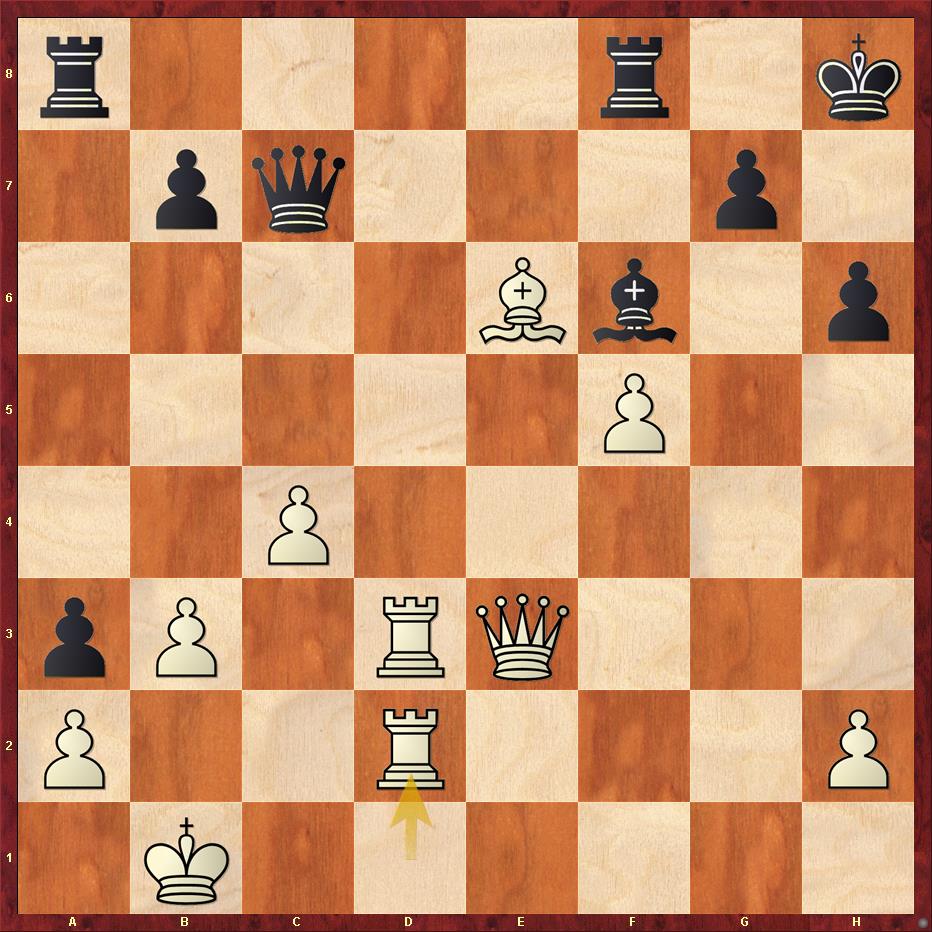 Shankland 0.5-0.5 David Anton:
Sam is having a bad time in Prague, as he missed numerous opportunities to finish David Anton off, and had to settle for a half-point. Here are a few critical moments:
Shankland- David Anton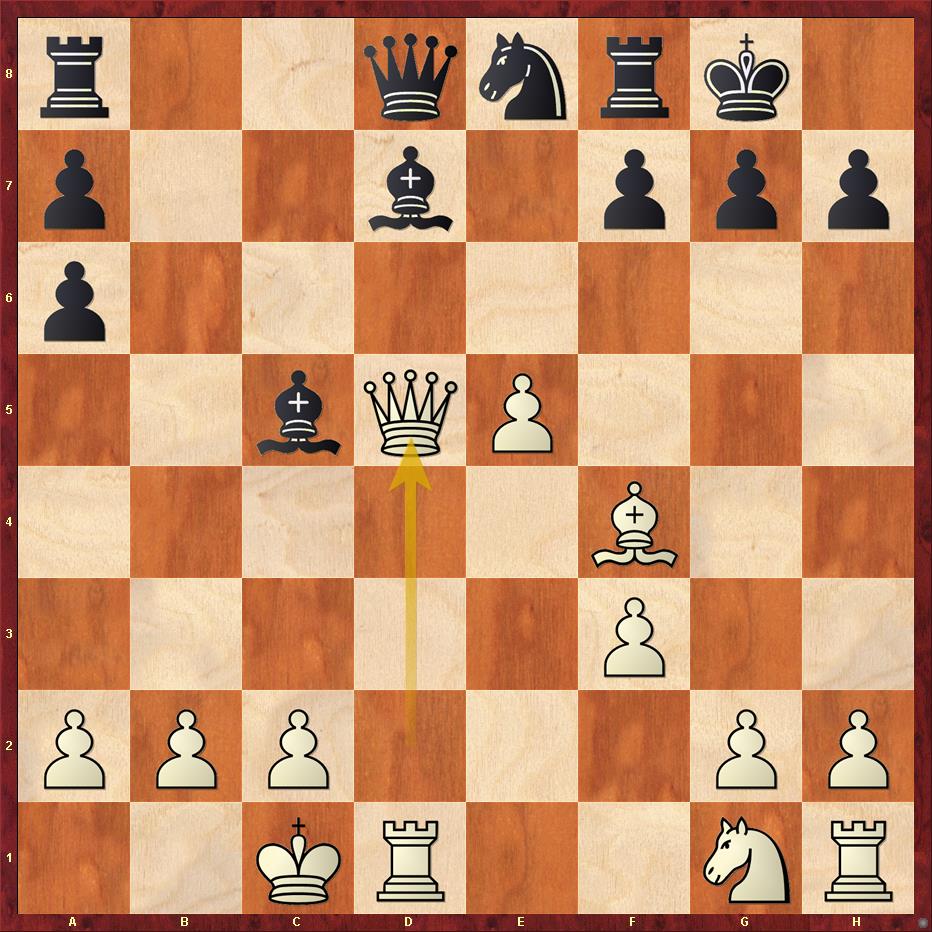 Vitiugov 0.5-0.5 Harikrishna:
Despite his plus score, Vitiugov has not been himself. He had two clear chances to gain a winning advantage, but he either failed to find them over the board or failed to assess them properly. Here is one such instance:
Vitiugov-Harikrishna
The last game Duda-Ragger was a rather quiet draw. Here is the game: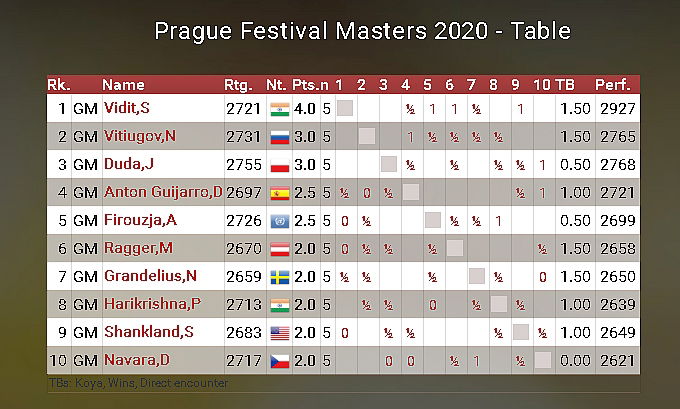 ---