FIDE Moscow GP: Nakamura, Grischuk and Nepo join Wojtaszek in the semi-finals
Three semifinalists were decided on Wednesday in the Moscow Grand Prix as Hikaru Nakamura of the United States and Ian Nepomniachtchi and Alexander Grischuk, both of Russia, advanced from the quarterfinals after prevailing in rapid tie-breaker games. They join Radoslaw Wojtaszek of Poland who won his quarterfinal match on Tuesday. In the semi-final Nakamura will face Grischuk and Nepomniachtchi will face Wojtaszek on Thursday. The format will be the same. First two classical games, in case of a tie then they will have to play tie-breakers in faster time control. Photo: Niki Riga/World Chess
Semifinalists Set in Moscow After High-Tension Day of Playoffs
That was necessary for three of the quarterfinal matches after the regulation games were drawn.
Nakaumura, who faced Daniil Dubov of Russia, took control of his tie-breaker by winning the first game, even though he had Black.
The opening was a Classical English, with Dubov essaying 8 b3, which is a bit unusual.
Dubov - Nakamura, Tie-break 2.1
Nakamura had little trouble equalizing and even managed to obtain the bishop pair. The game seemed most likely to end in a draw until Dubov inadvisedly grabbed Nakamura's pawn on d5, trapping his rook.
Nakamura was able to win the rook for a bishop and then gradually outplayed Dubov in a long endgame.
In the second game, Dubov faced a must-win situation, but it was Nakamura who established an edge out of the opening. He eventually won an exchange and then forced an endgame where he was clearly better.
Nakamura - Dubov, Tie-break 2.2
Though Nakamura could probably have won if he wanted to, he was content to force a draw by repeating the position as that clinched the match.
Nepomniachtchi was paired against Wei Yi of China. Game 1 was exciting as Nepomniachtchi, who had Black, chose to defend the Poison Pawn Variation, which has been heavily analyzed and is very complex.
After a forcing sequence of moves, the players simplified to an ending in which Wei was a little bit better. Nepomniachtchi pressed too hard and eventually lost his one piece for several pawns, but they were disconnected and seemingly easy targets.
Wei - Nepo, Tie-break 2.1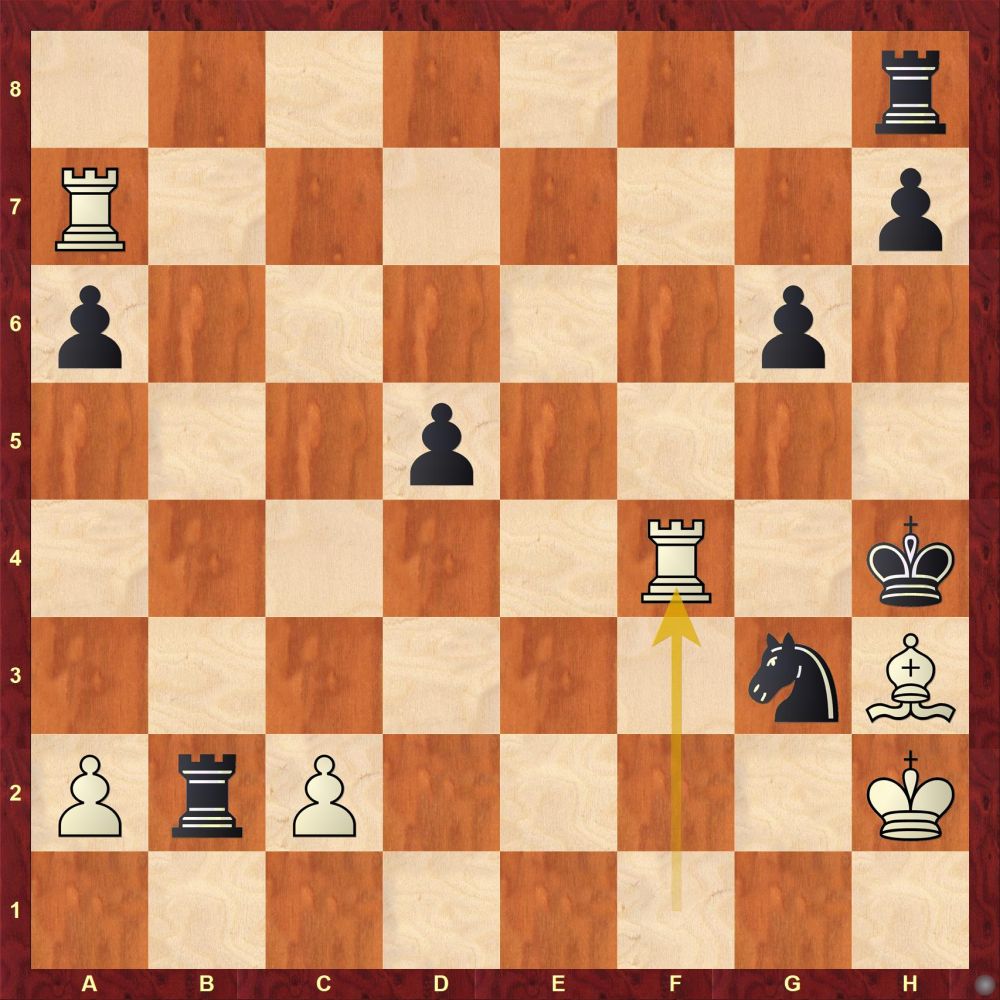 The one factor weighing in Nepomniachtchi's favor was that he had more time on his clock. Wei slowly increased his advantage until Move 44, when he erred, costing him his edge. Nepomniachtchi was able to win Wei's bishop for a passed pawn, after which the players agreed to a draw.
In Game 2, Wei chose an inferior version of the Caro-Kann Defense. By Move 20, he was already under pressure when he blundered with 20 … f6, overlooking Nepomniachtchi's clever reply – 21 h4!
Nepo - Wei, Tie-break 2.2
Suddenly, Wei could not avoid the loss of a significant amount of material. He chose to give up his queen for a rook and a knight, but Black had too many weak pawns and Nepomniachtchi was able to force resignation after 45 moves.
In the third playoff, Grischuk had Black in Game 1 against Wesley So of the United States. The opening was the Sveshnikov or Pelikan Variation in the Sicilian Defense. Grischuk built up his forces on the kingside while So concentrated on the queenside, attacking Grischuk's weak pawns.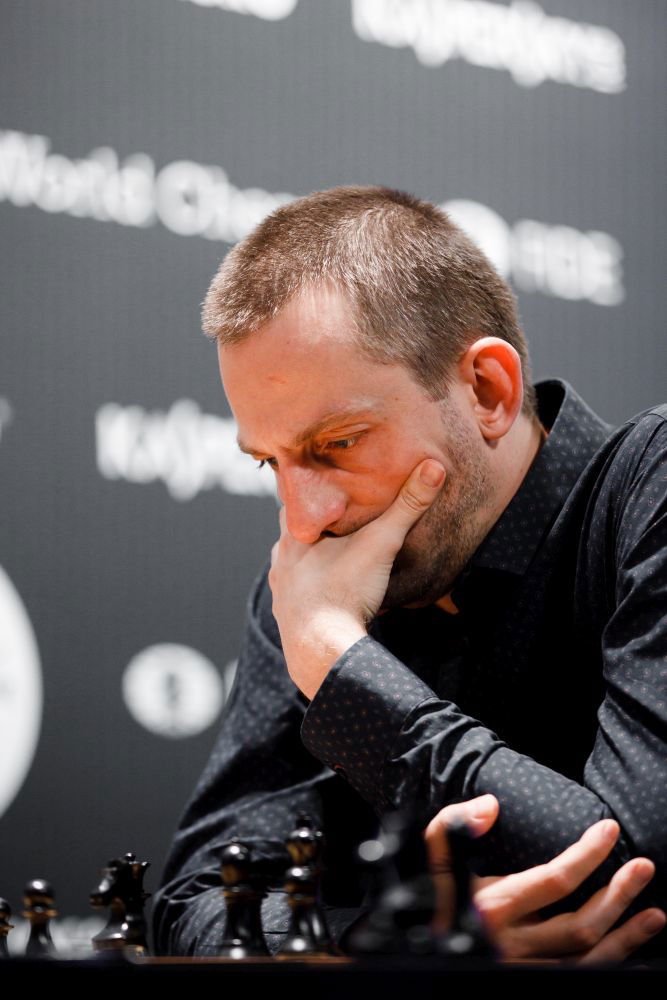 So managed to win those pawns, but only by allowing Grischuk's attack to become very menacing. Just when it seemed that Grischuk was ready to break through, he allowed a perpetual attack on his queen, ending the game as a draw. If, instead of 27 … Qc5 he had played 27 … Qe7, the computer engines evaluated the position as very much in Black's favor.
In Game 2, Grischuk obtained a clear edge out of the opening as he was able to break apart So's pawns. So defended admirably for quite a while, but, eventually, the pawn weaknesses were simply too much. On his 42nd move, Grischuk won a pawn and eventually achieved a winning rook-and-pawn ending after a few inaccuracies by So.
In an interview afterward, Grischuk was not too happy with his play in either game, saying, "My technique was 50 percent of Magnus [Carlsen], which was enough."
Nakamura will face Grischuk, while Wojtaszek plays Nepomniachtchi in the semi-finals.
The Semi-finals begin Thursday at 3 p.m. local time, 5.30 p.m. IST. The broadcast can be viewed free and live at worldchess.com.

Live games begin at 5.30 p.m. IST
The principal sponsors of the series are PhosAgro, a giant Russian fertilizer company, and Kaspersky Lab, a worldwide leader in data security. The series is being organized and broadcast by Worldchess on its Web site under the auspices of FIDE.
About the author:
Dylan Loeb McClain is an author for the World Chess website. Formerly, he was a staff editor and chess columnist for The New York Times.
---