FIDE Moscow GP: Wojtaszek is the first Semi-finalist
Radoslaw Wojtaszek is the first player to advance to the semifinals of the Moscow Grand Prix after he beat Peter Svidler on Tuesday. The other semifinalists will be decided on Wednesday in playoffs as the rest of the quarterfinal matches ended in ties after all the games were drawn. All the games on the first day of the quarterfinals on Monday were drawn, so any victory Tuesday would clinch a match. Wojtaszek, who is from Poland, was the only player to break through against Peter Svidler who is from Russia. Photo: World Chess
Svidler gets eliminated, rest will be decided in Playoffs
Wojtaszek had White against Svidler. By transposition, the opening became a Benoni, which is not thought to be very good for Black, but is ultra-sharp and certainly offers both sides many possibilities.
Svidler consumed more time on the clock in the opening, but he achieved a reasonable position after 20 moves. The question was how should each side continue?
Wojtaszek - Svidler, Round 2.2
At Move 25, Svidler took a calculated risk: He sacrificed an exchange (rook for bishop) plus a pawn to put Wojtaszek's center under pressure. It seemed like a reasonable decision, despite the stakes, but Wojtaszek found the best moves, particularly 29 Rf3!, and Svidler was gradually driven back.
Wojtaszek eventually won a queen for a rook and, after that, it was only a matter of mopping up. Svidler resigned after 42 moves. In an interview afterward, Svidler pinpointed 27 … Bd4 as the critical mistake.
Though none of the other games was decisive, they were hard fought.
The longest game of the day was between Wesley So of the United States and Alexander Grischuk of Russia. So, who had White, opened with 1 e4 and Grischuk replied with the Sicilian Defense, 1 … c5. The game went down the path of the Sveshnikov or Pelikan Variation, which is known to be a very solid defense for Black.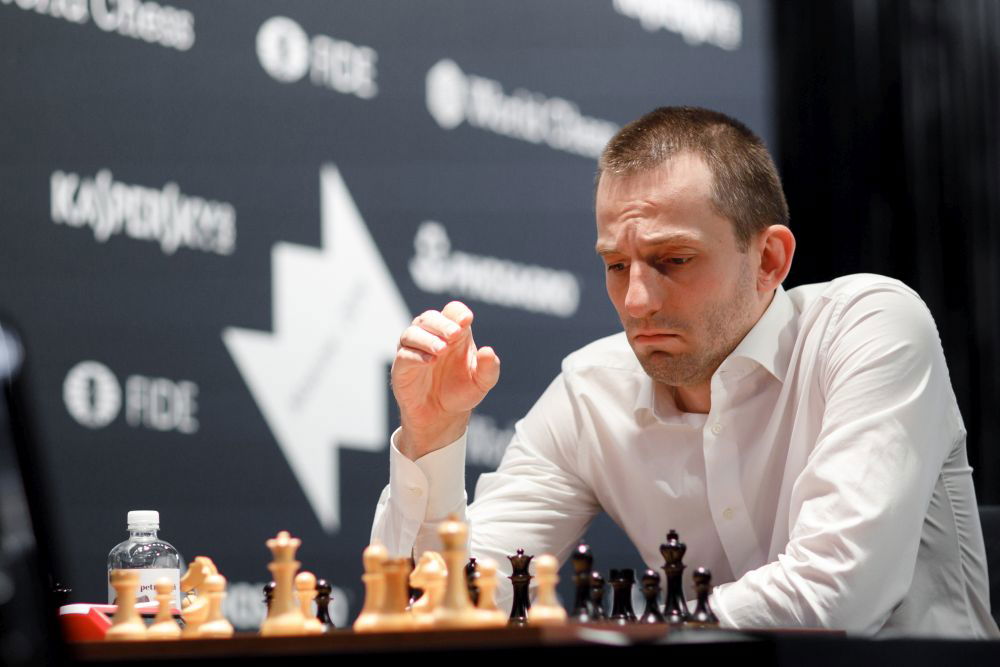 So managed to win Black's backward d pawn on Move 21, but it allowed Black to simplify the position and achieve activity for his remaining pieces.
So - Grischuk, Round 2.2
The players continued to Move 69, long after there were any reasonable winning chances.
The game between Ian Nepomniachtchi of Russia and Wei Yi of China went nearly as long – 68 moves – but Nepomniachtchi had slightly better winning chances than So had.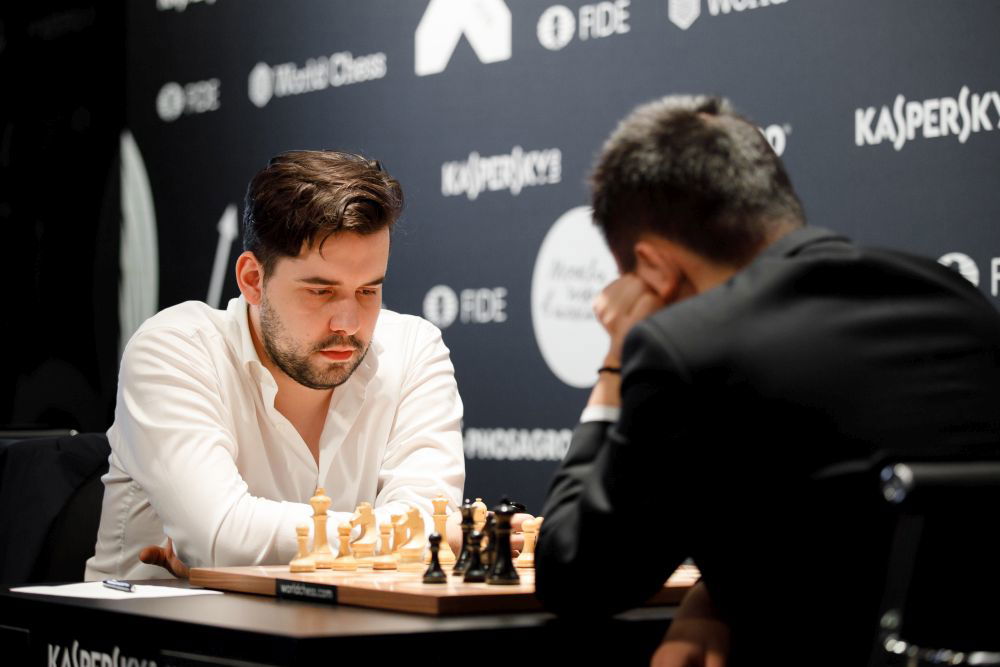 The opening was an Open Ruy Lopez in which Wei had two pawns (his b and d pawns) that were a little loose and hard to defend.
Nepo - Wei, Round 2.2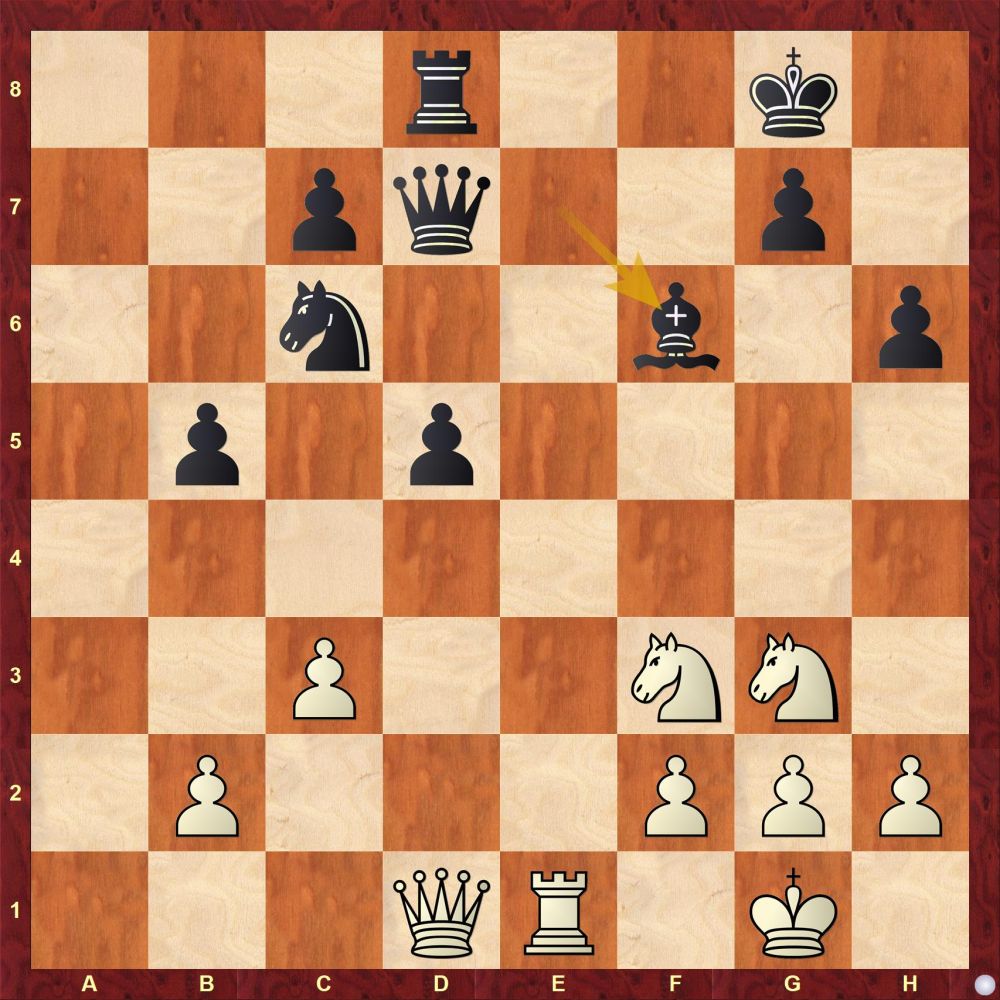 Nepomniachtchi managed to win one of them, but only by allowing doubled b pawns and some exchanges of pieces. After that, with accurate defense, Wei was able to hold on.
The other game, between Daniil Dubov of Russia and Hikaru Nakamura of the United States, was a Catalan, with Dubov handling the White pieces.
Though there are many tricky variations in the Catalan, the opening has been very heavily analyzed and it is hard to surprise anyone at the top level these days. Nakamura had little trouble equalizing chances and the game was drawn in a largely symmetrical position after 32 moves.
Given the high caliber of the players, there are no real favorites in any match.
The Playoffs begin Wednesday at 3 p.m. local time, 5.30 p.m. IST. The broadcast can be viewed free and live at worldchess.com.
Live games begin at 5.30 p.m. IST
The principal sponsors of the series are PhosAgro, a giant Russian fertilizer company, and Kaspersky Lab, a worldwide leader in data security. The series is being organized and broadcast by Worldchess on its Web site under the auspices of FIDE.
About the author:
Dylan Loeb McClain is an author for the World Chess website. Formerly, he was a staff editor and chess columnist for The New York Times.
---