Magnus Carlsen returns to action at Superbet Rapid and Blitz 2023
The second event of the Grand Chess Tour 2023 season is Superbet Rapid and Blitz. Magnus Carlsen returns to over-the-board action for the first time in over two months. Speaking of firsts, this will be the first tournament Carlsen will play as not a world champion in almost 9.5 years. However, one must not forget that he is still the world champion in Rapid and Blitz. Three rounds of Rapid games will be played today. Magnus' first round opponent is Poland no.2, Radoslaw Wojtaszek. Who do you think will this tournament? The tournament takes place at Museum of the History of Polish Jews in Warsaw, Poland. Round 1 starts today from 2 p.m. local time, 5:30 p.m. IST. Photo: Lennart Ootes/Grand Chess Tour
"I love playing chess and I'll continue to do that..."
"I have played some poker tournaments recently. I have no intentions whatsoever of pursuing that. It's just for fun. I'm not very good at it but I like it. In terms of the world chess championship, I have no plans of competing in those events in the near future, but I don't rule it out either. In terms of future plans, I love playing chess and I'll continue to do that, starting tomorrow!" - Magnus Carlsen on poker and his aspiration for world chess championship.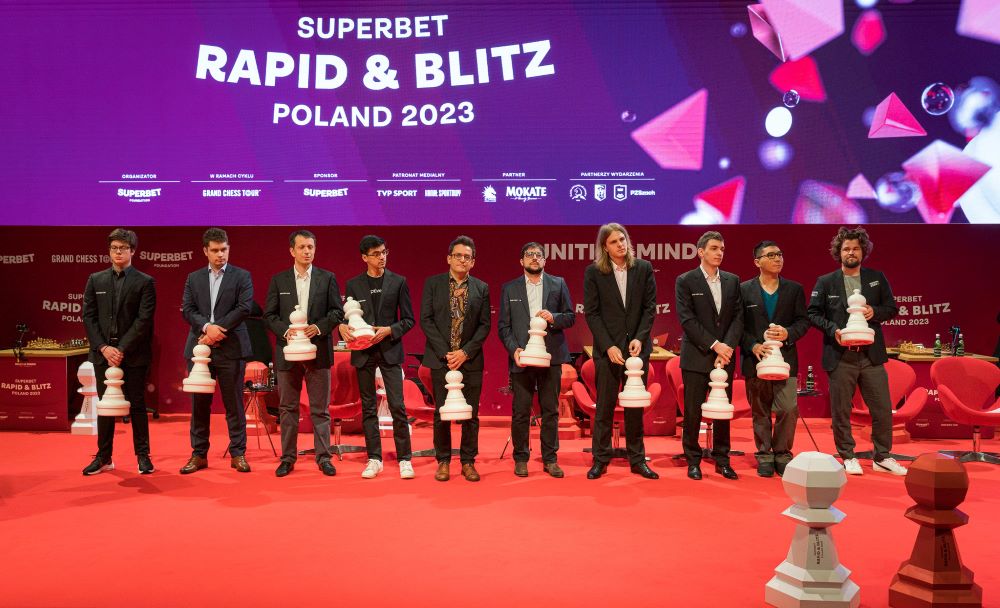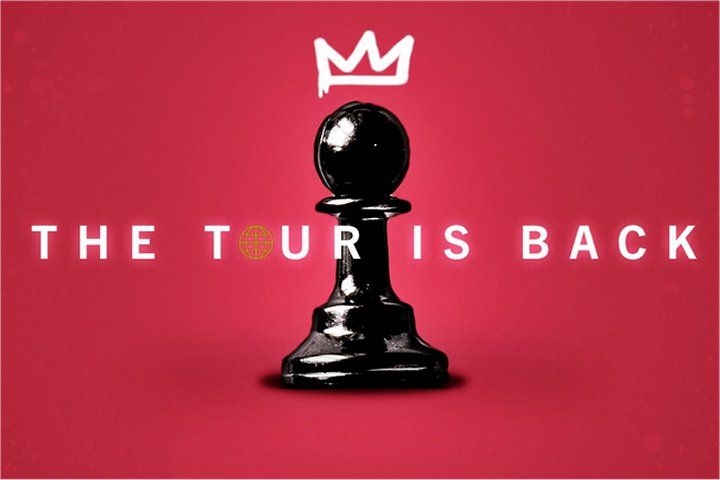 Schedule and Format
Superbet Rapid and Blitz will have three rounds per day in the Rapid portion from 21st to 23rd May. The Blitz event will take place on 24th and 25th May. It will be a double round-robin event for the Blitz which means nine rounds will be played on each day. Everyday game starts at 2 p.m. local time, 5:30 p.m. IST. It will be a 10-player Round Robin event. Time control for Rapid will be 25 minutes + 10 seconds increment and for Blitz, it will be 5 minutes + 2 seconds increment from move no.1.
Participants
The lineup includes the World no.1 - Magnus Carlsen, World no.6 - Anish Giri, World no.8 - Wesley So, the only two-time FIDE World Cup winner in history - Levon Aronian, the reigning World Champion Ding Liren's second and Romania no.1 - Richard Rapport, former World Blitz champion - Maxime Vachier-Lagrave, FIDE World Cup 2021 winner - Jan-Krzysztof Duda, Romania no.2 Bogdan-Daniel Deac, Poland no.2 - Radoslaw Wojtaszek and Romania no.3 - Kirill Shevchenko.
Prize
The total prize fund for each of the Rapid and Blitz event is US$ 175000 with the first prize being US$ 40000.
Magnus Carlsen and CEO of Superbet Poland, Adam Lamentowicz made the first move at the opening ceremony
A glimpse of the simultaneous exhibition
WGM Anastasiya Karlovych was one of the participants in the simul
Magnus Carlsen talks about his future plans
Photo Gallery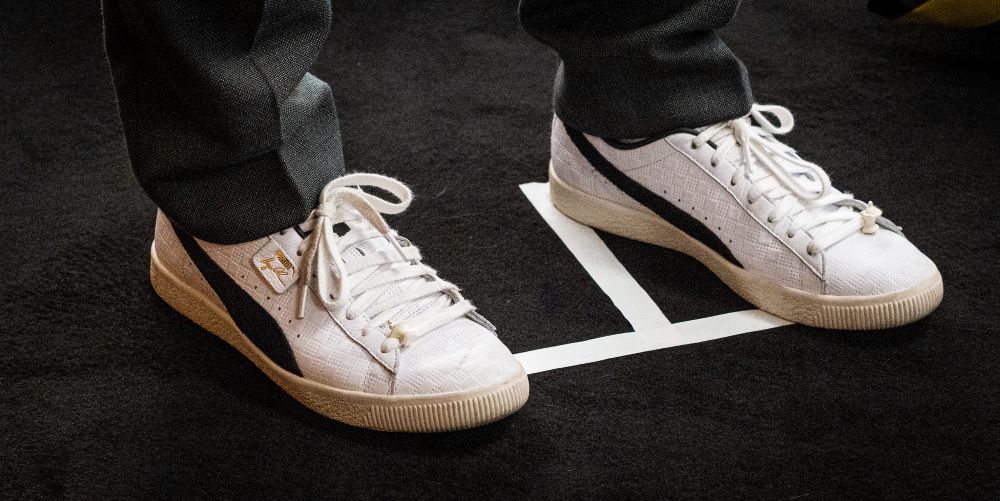 Links
---