Superbet Classic 2023 R5: Firouzja beats Ding Liren, now World no.2 again
World no.4 Alireza Firouzja became the first person to beat Ding Liren after he became the 17th world champion. This win also returned Firouzja to the World no.2 position in the live ratings. The Chinese made a tiny inaccuracy in the queen vs rook and bishop with few pawns endgame. Firouzja seized his opportunity and won it comfortably. He is now at shared second place with Wesley So and Richard Rapport at 3/5 each, a half point behind the tournament leader, Fabiano Caruana 3.5/5. The former World Blitz champion, Maxime Vachier-Lagrave scored his first win of the event against Ian Nepomniachtchi. MVL and Anish Giri are now at 50% score. Today is a rest day. Round 6 starts tomorrow Friday 12th May from 3 p.m. local time, 5:30 p.m. IST. Photo: Lennart Ootes/Grand Chess Tour
Nepomniachtchi loses two in-a-row
Nepomniachtchi - Vachier-Lagrave: 0-1
The last time Maxime Vachier-Lagrave (FRA, 2764) beat Ian Nepomniachtchi (2795) in a Classical rated game was back in August 2019 at Sinquefield Cup. Last year their both Classical games against each other ended in draws.
39.Bxe5 fxe5 40.Nf1 keeps White in the game. 39.Kf2 Nc5 40.Bxe5 fxe5 41.Rd6 Rh2+ 42.Kg1 Rh1+ 43.Kf2 R1h2+ 44.Kg1 e4 and things slowly started going out of White's hand. White could have still prevented the rook's entry after 40...fxe5 with 41.Nf1 instead of Rd6.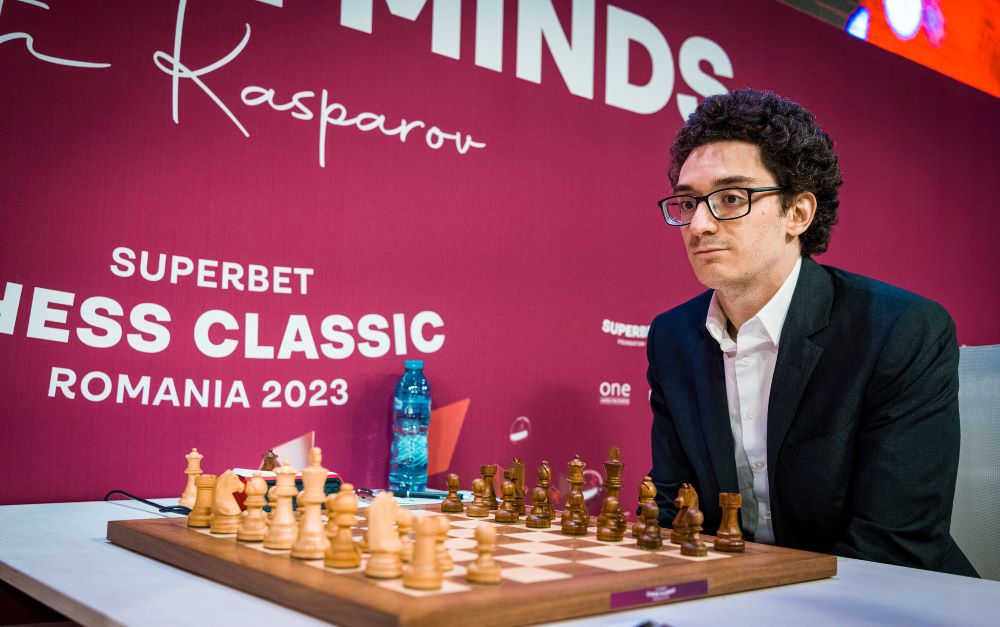 Firouzja - Ding Liren: 1-0
World no.4 Alireza Firouzja (FRA, 2785) has never beaten the new world champion, Ding Liren (CHN, 2789) in a Classical rated game. That changed yesterday.
31.Bxd6 Nxd6 32.Bxf7 Nxf7 33.Rxf7+ Qxf7 34.Nxf7 Rxd1 35.Qxd1 Kx7 36.Qe2 Ke7? allowed White to bring his king to e1 and prevent the e3-pawn from being promoted. 36...Re5 or Kg7 needed to be played. The black king should not give up the support of the g6-pawn. 37.Kf1 Rf8+ 38.Ke1 Rf2 39.Qg4 Kf6 40.Qg5+ Kf7 White created a passed pawn on the g-file and went on to win the game.
Replay Round 5 games
Round 5 results
Standings after Round 5
Prize
The total prize fund for each of the classical event is US$ 350000 with the first prize being US$ 100000.
Schedule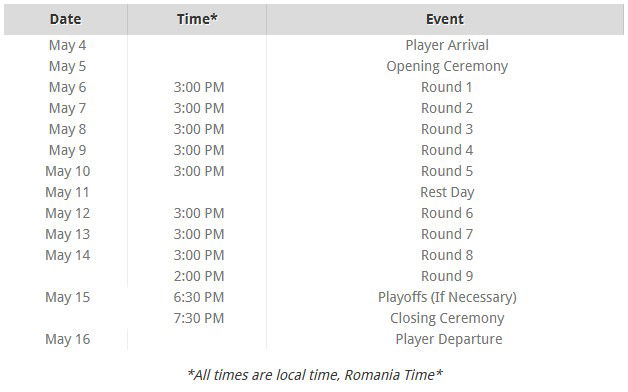 Links
---