Superbet Classic 2023 R4: Caruana emerges sole leader
Fabiano Caruana scored his second consecutive victory at Superbet Chess Classic 2023. In a battle of the former world championship challengers, Caruana outplayed Nepomniachtchi in the queen and minor piece endgame. Caruana showcased his prowess in the endgame. World no.4 Alireza Firouzja scored the only other victory of the round. He defeated the Romania no.2 Bogdan-Daniel Deac. The new world champion, Ding Liren drew his fourth consecutive game. This time against the FIDE World Cup 2021 winner, Jan-Krzysztof Duda. Will Caruana be able to do a hat-trick? Round 5 starts today from 3 p.m. local time, 5:30 p.m. IST. Photo: Lennart Ootes/Grand Chess Tour
Caruana outplays Nepomniachtchi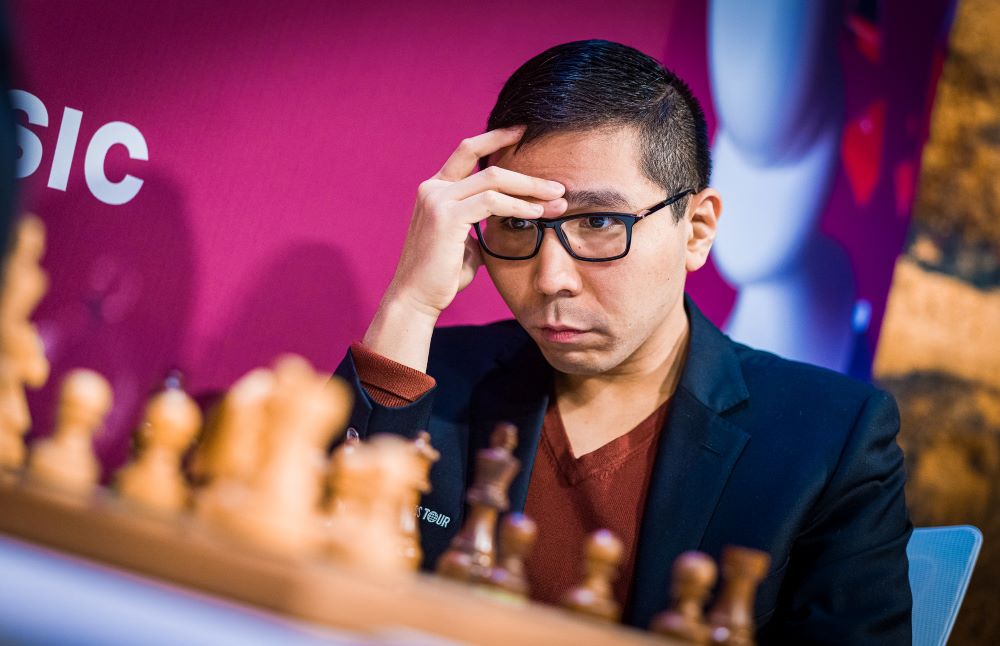 Caruana - Nepomniachtchi: 1-0
Fabiano Caruana (USA, 2764) outplayed Ian Nepomniachtchi (2795) in the queen and knight vs queen and bishop and many pawns endgame.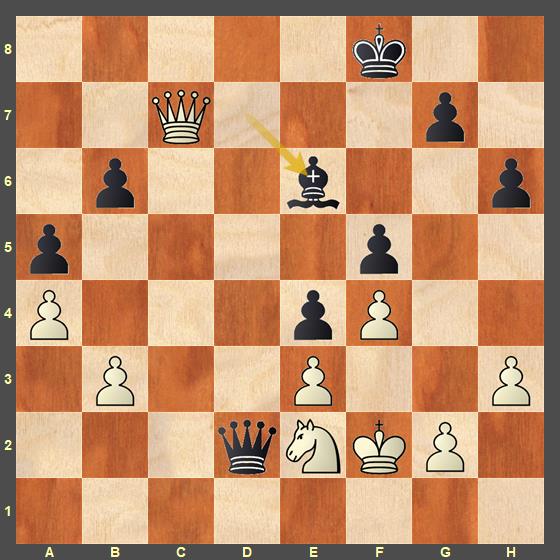 Black decided to drop the b6-pawn 47...Be6 48.Qxb6 Kf7 49.Qd4 Qa2 50.Qa7+ Kg8 51.Qa8+ Kh7 52.Qxa5 Kh8 and Caruana's connected passed pawns played a crucial role in earning him a victory.
Deac - Firouzja: 0-1
The only other time the Romania no.2 GM Bogdan-Daniel Deac (2700) faced the World no.4 GM Alireza Firouzja (FRA, 2785) was at the very same event last year. It ended in a draw. However, this time Firouzja prevailed.
White's pieces are uncoordinated. 35...Nb6 asks an important question. Which is the safe square for the queen? The answer is 36.Qd1. However, White played 36.Qxc6? which caused the queen to go away from the king. 36...Qxh2 37.Nd3 Qh1+ 38.Ke2 Bd4 39.Rd1 Qh5+ 40.Ke1 Rc8 41.Qb7 Qf3 and it's over.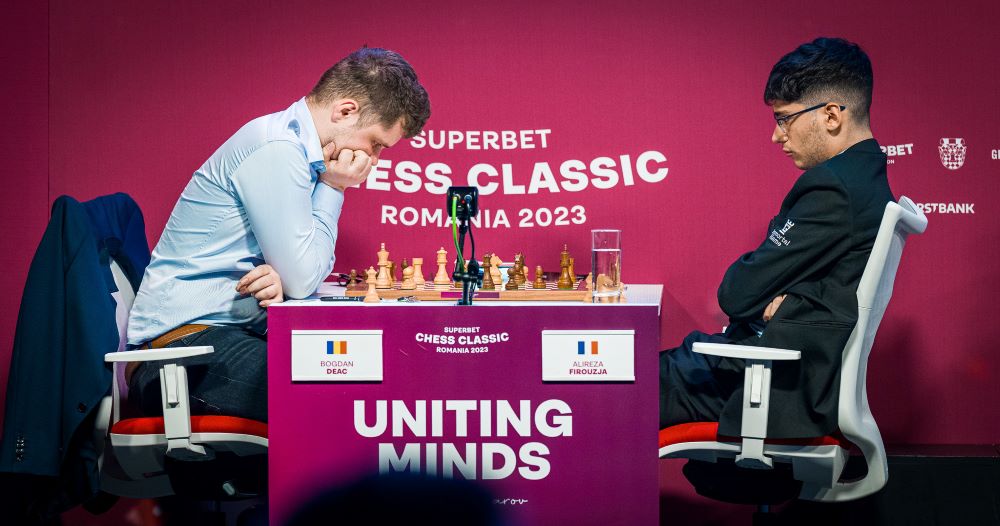 Photo Gallery
Replay Round 4 games
Round 4 results
Standings after Round 4
Prize
The total prize fund for each of the classical event is US$ 350000 with the first prize being US$ 100000.
Schedule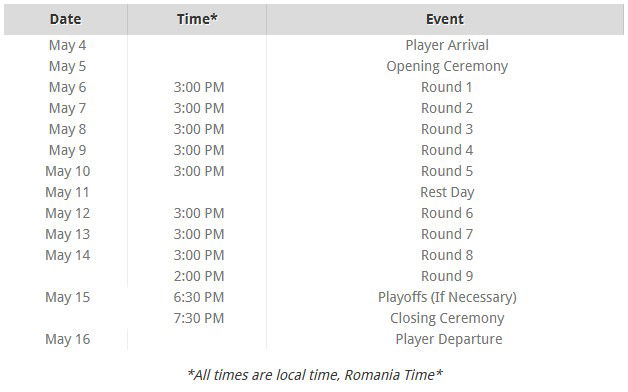 Links
---