Breaking the Carlsen juggernaut
There are some opponents who are just very difficult to beat. For Ding Liren it has been Magnus Carlsen. While the World Champion has scored 19 wins over the Chinese GM (in different formats), Ding has only been able to inflict two defeats to Magnus Carlsen. Psychologically Carlsen has always had an upper hand over Ding Liren. But at the Sinquefield Cup 2019, Ding Liren broke away from these mental shackles by beating Magnus. In this article, IM Sagar Shah tells us about the history of rivalry between these two world class players that began in 2015 and how it evolved. In the end we analyze the final game of tiebreak match at the Sinquefield Cup and show you how Ding's level headedness let him come out on top.
Everyone has that one opponent who is extremely difficult to beat. For me it was a guy who was my friend cum rival. He was slightly elder to me and we usually worked together on chess. But over the chess board he was my biggest nemesis. Whenever I faced him, I would always lose. I don't know what was it about him, but the task of beating him was just insurmountable. I would play different openings, try to play fast and put him under time pressure, often would get winning positions, but always in the end he would manage to beat me. It just seemed like I was incapable of ever defeating him. And then after nearly five years of battling my demons, that beautiful day arrived. The day when I was able to beat him. It was a tough game, but in the end I managed to mate his king. And somehow the imaginary walls around me simply disappeared. I no longer feared him. Psychologically I had become much stronger. In my next tournament I managed to beat him again, then again, and again! I hadn't really become a stronger chess player than him, but it was just that I had started to believe that I could beat him. And this was enough to getting better results!
Ding Liren fights his demons
The first time that Carlsen played against Ding Liren was at the Tata Steel Chess 2015. While Carlsen was already the World Champion and world no.1 with an Elo of 2862, Ding Liren was ploughing his way to the top. His Elo was 2732 and their first encounter ended in a draw. Next year Carlsen and Ding Liren once again met each other over the board at the Tata Steel 2016. This time Ding Liren had moved closer to the absolute top with an Elo of 2766. Once again a draw was witnessed. For nearly a couple of years Carlsen and Ding Liren's paths didn't cross after that. But then came the big match. It was at the Saint Louis Showdown in November 2017 where Magnus and Liren played a total of 30 games against each other in different time formats. In the 30 minutes stage, Carlsen scored his first win against Ding Liren. In the 20 minutes games, Carlsen dominated with three wins and three draws.Things started well for Ding Liren on day three where they indulged in ten minute encounters. Ding won his first game ever against Magnus. But perhaps it wasn't really a good idea, as Carlsen really got into his element and in the next seven games scored six wins with a draw. The five minute section was also dominated by Magnus with six wins, five draws and one win for Ding. The final score out of 30 games was 16 wins for Carlsen, 2 for Ding Liren and twelve draws.
Carlsen continued his dominance over Ding Liren with a win at the World Blitz Championships in Riyadh. This was followed by a streak of draws between the two players from April 2018 to June 2019. This included Shamkir 2018, European Club Cup, Tata Steel 2019 and a few others. At the Lindores Abbey Chess Stars event in 2019, the final round was between Ding Liren and Magnus Carlsen. If Ding Liren were to win, he would take home the title. Magnus needed just a draw. Ding Liren was pawn up in the rook endgame and had 12 minutes more than Magnus on clock. What happened next convinced me that Magnus was just a very tough opponent for Ding Liren to beat. Ding Liren thought for eight minutes couldn't come up with any plan and the game just ended in a draw. Look at the video below to see how even in a better position Ding was nervous, while Magnus moved with great confidence.
At Norway Chess 2019 Carlsen managed to beat Ding Liren once again, this time in the Armageddon section and at the Croatia leg of the Grand Chess Tour Magnus scored his first classical victory. It goes without saying that before the Saint Louis Rapid and Blitz and Sinquefield Cup 2019 began Magnus had a huge psychological edge over his Chinese opponent. The score was 19 wins for Carlsen (in all formats) as compared to Ding Liren's two.
But things began to shift at the Saint Louis Rapid event, when in the first round Ding Liren finished off Magnus in fine style, sacrificing his queen and checkmating the World Champion's king right in the centre of the board. In the blitz section, the players exchanged blows with Ding Liren winning the first game and Carlsen the second. But you could already sense the wind changing its direction. The number of wins that Ding Liren had achieved in the last five days, is what he had been able to score in the last five years against Magnus! The players drew their classical game at the Sinquefield Cup 2019. And after eleven rounds they were locked on the same score with 6.5/11.
But Ding Liren was a changed man. Thanks to his previous wins, the psychological walls of facing Magnus as an opponent had broken down. The first two games in the tiebreaks were hard fought with them ending in draws. In game three the Chinese GM scored a technical win with an extra pawn. Magnus now had the white pieces in the final game and was in a must-win situation. Facing a hungry Magnus is always difficult situation to be in, but Ding Liren held his nerve and scored a fantastic win. It is this game that we would like to show you in detail.
Carlsen vs Ding Liren, Sinquefield Cup tiebreak Game 4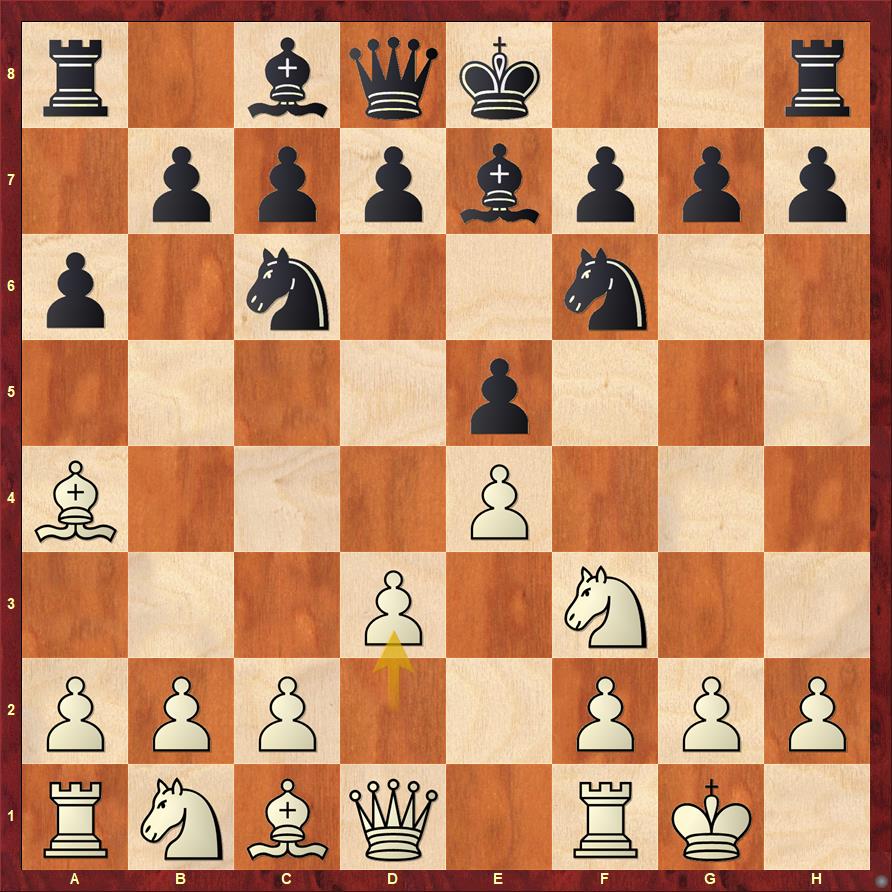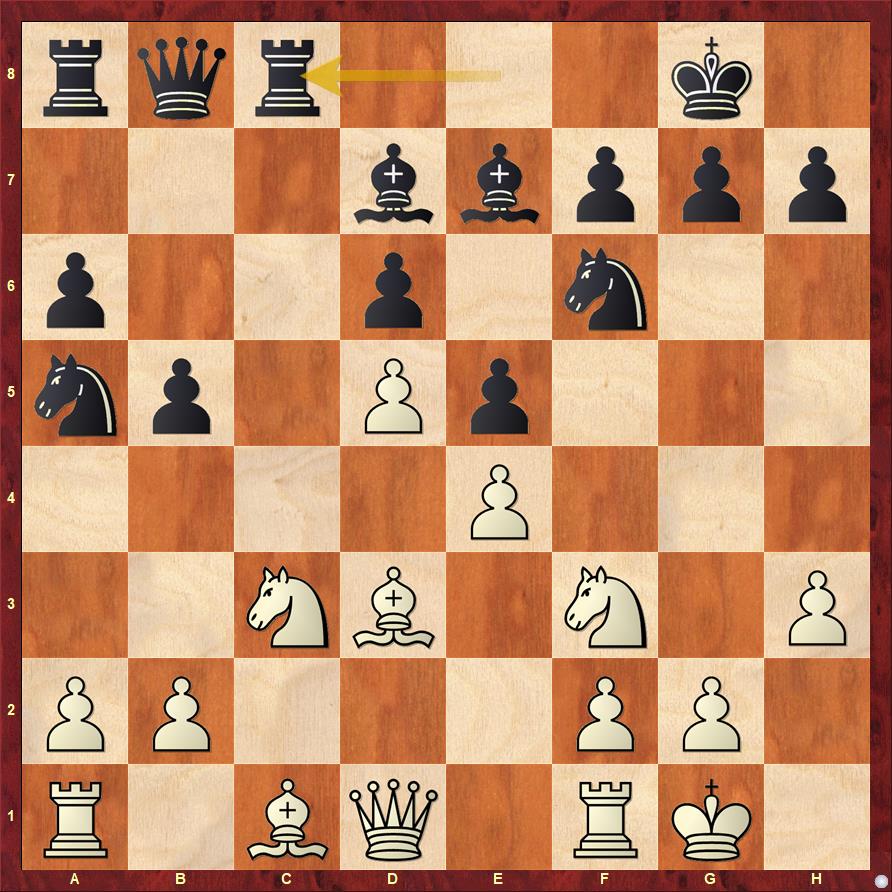 Analysis diagram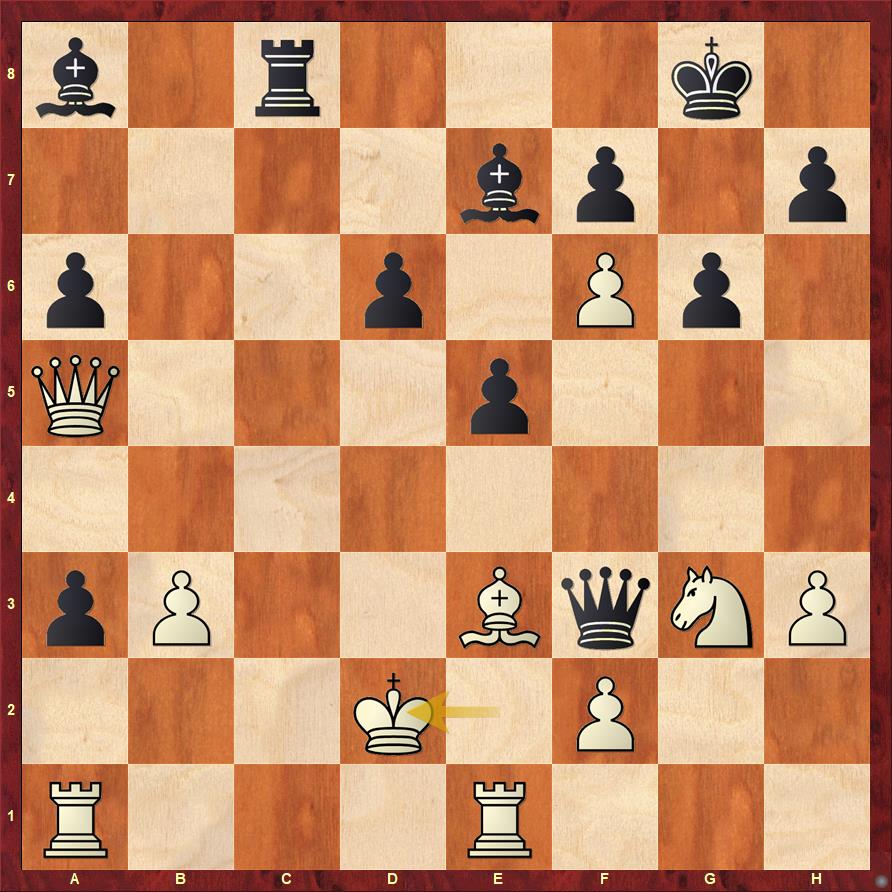 The move that had to be seen in advance in the above position was ...Bd8! and now the queen on a5 can no longer control the d5 square. Next comes ...Qd5+ followed by ...Rc2+ and it is game over!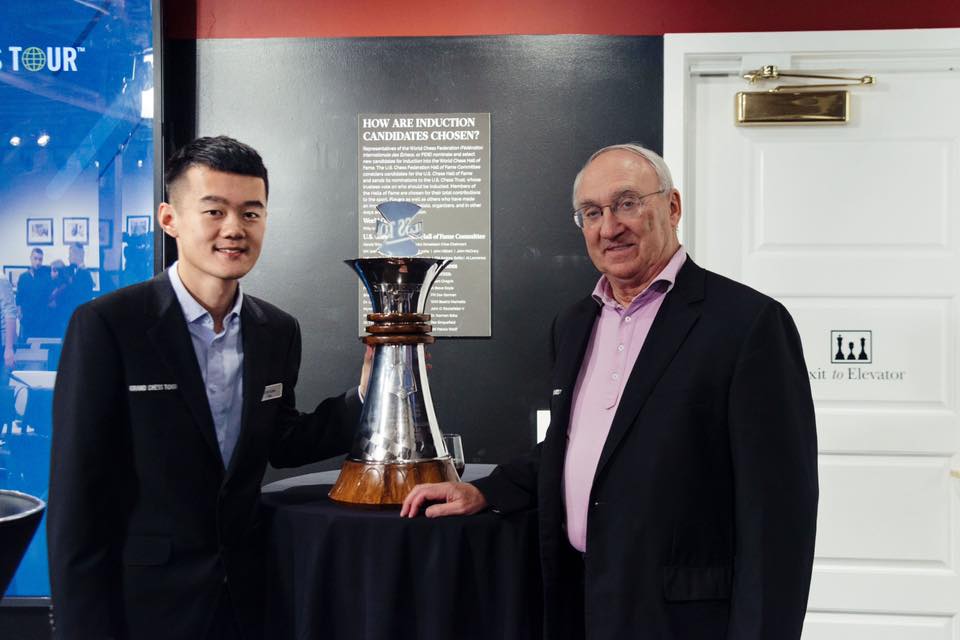 Ding Liren won the Sinquefield Cup 2019 and took home the winner's cheque of USD 82,500. But more importantly he now has the firm belief in himself that he can beat Magnus Carlsen. Perhaps this is the victory that he needed to make himself believe that he is now the biggest challenger to Magnus' throne! Come Candidates 2020 and it wouldn't be wrong to say that along with Caruana, Ding is one of the biggest favourites to reach the World Championship Match.
Do you have any opponent who was extremely difficult for you to beat? If yes, let us know about it in the comments section below and also tell us how you were able to overcome this mental block.
---