Caruana joins the lead with Anand
The spell of draws was finally broken when Levon Aronian blundered under time pressure handing over Fabiano Caruana a well deserved victory in the only decisive game of the fourth round. All other games ended in draws, as Vishy Anand messed up a complicated calculation to miss a certain win against Wesley So, while Magnus Carsen missed another opportunity to grind his opponent Shakhriyar Mamedyarov down. IM Venkatachalam Saravanan reports from the venue. Photo: Justin Kellar / Lennart Ootes / Grand Chess Tour
Aronian blunders, Anand misses a complicated win
It looked like a Caruana show all the way against Aronian, as the American erstwhile challenger showed impressive opening preparation for the second day running. He would reveal that his opening idea was from 'remnants of preparation for the world championship (against Carlsen)'.
Caruana - Aronian, round 4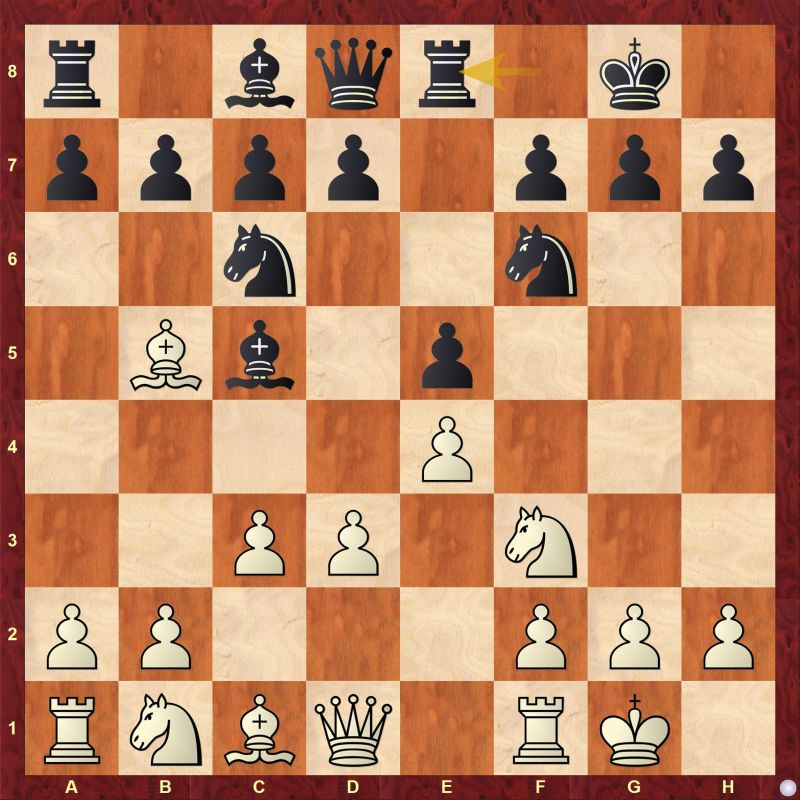 In a position where 7.Nbd2 and 7.Bg5 are the common moves, Caruana surprised Aronian with 7.d4 Bb6 8.d5 Ne7 9.Nxe5!? leading not to 'any advantage for white...but black has a difficulty because he has a wide choice of moves'.
11.d6!?
Though the position did not give any kind of advantage, it was probably difficult to withstand the aesthetic nausea playing with black pieces. It was precisely at this point that Anish Giri went into the confession booth – more of that later - and started with 'a moment of silence for Levon's c8-Bishop'!
From this moment on, pressure on the clock and realisation that he was caught in concrete preparation, drove Aronian into a difficult position in the middlegame.
Applying relentless pressure, Caruana gained the upper hand and won a pawn here after 27...Na5 28.Bxd5 Bxd5 29.Rxd5 Bxe3+ 30.Nxe3 Qb6 31.Rd3 Nc4? 32.Qd5+ with a clear advantage for white.
Another important reason for Aronian's loss was the time control for Classical games in the Grand Chess Tour – 130 minutes for the whole game with a 30 second time delay from the first move, which means that it is not possible to gain time in the game.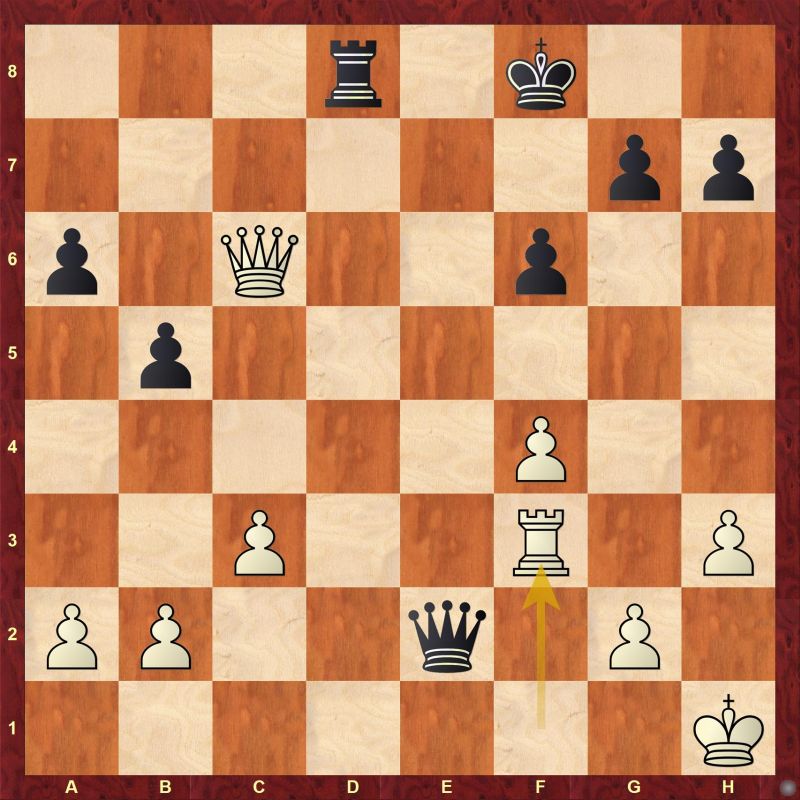 Though the position was roughly equal, Aronian was reaching his final minutes on the clock. The commentary for this session was particularly lively, with Yasser Seirawan judging, "The position is equal here", which was disputed by Maurice Ashley, "But Clock is the key here! Clock is the enemy here!" He turned out to be right, as the subsequent play by both the players turned out to be anything but accurate.
39...h5 When Aronian played this move, he barely made it with 1 second left in the clock, which means that he had 31 seconds after the move was made. He played the remaining of the game in the same state. Though Caruana had more than 20 minutes in his clock at this time, the game can hardly be called as played well by him too, from this point on.
But Caruana wasn't overly concerned that his play was not perfect even after achieving a winning position, "It seemed that he was defending very well, and I was misplaying it, and he was gaining drawing chances, which I couldn't believe. I thought my position should be winning by force at some point."
Finally, playing with seconds to spare for a long time ultimately made Aronian produce the fatal blunder.
"He blundered with Qc5 which is kind of typical when you are playing in delay – as in this case – for so long...When you are down to your (last) few seconds, your mind works in mysterious ways – there is lot of indecision", observed Caruana. It was indeed the mind's ways which led to Aronian's downfall.
46...Qc5?? 47.Re8+ Kh7 48.Rxc8 Qxc8 49.axb5 with a winning advantage.
Anand was the only other closest to scoring a win in the round, having a good chance to beat Wesley So but missing a complicated sequence of moves in the late middlegame. But in no way the calculations were straightforward.
This game is an interesting example to understand how strong are the strongest players of the world when calculating variations not really straightforward. Typically, variations with lots of uneven and unnatural thinking which is probably possible only for engines.
It is a different matter to understand all the tactical finesses in a long sequence with forced moves assisted by a computer. But it is entirely different to actually work them out during the game under competitive pressure, which was the problem for Anand. It is interesting to look at his key calculations and those particular moves he missed.
Anand - So, round 4
This position presents a unique forced win but Anand admitted after the game he couldn't calculate clearly in this position, explaining his thought process. The main variation goes 20.Qf1!! which he of course saw. But remember - retreating moves are the most difficult moves to find and evaluate in tactical sequences.
20...♛xa2 21.♖e1!! Missed by Anand
The point is that, after the forced 21...Rf8 22.Qe2!! wins for white
After 20.Qf1!! h6, Anand missed the point behind 21.c5!
21...bxc5 22.dxc5 Bxc5 23.Qc4+ Kh8 24. Qf7 Rf8
25.Qg6! hxg5 26.Bc3!! and wins for white! Now, dear reader, is it possible to calculate the whole thing over the board? Even by the best of the best?
After Anand's 20.Qf3 h6 he erred again in a complicated position.
21.Bxb4?
21.a3 hxg5 22.Qb3! Again missed by Anand - he had only seen 22.axb4. Once again, it is up to the readers to decide...
Finally after uneven play by So, Anand again achieved a good position only to throw it away.
Anand handed over the draw with 36.Qxa5? allowing a perpetual check for black. Instead, 36. Qc5 Qb3 37.Ke2 b4 38.axb4 axb4 39.d5 and black still has to work to hold the draw.
The best entertainment of the day was Anish Giri at the confession booth and his story of a $10 gain!
Watch the live stream
Replay all games
Links
---