Anand's heartbreak against Giri
Vishy Anand missed a great opportunity to finish off Anish Giri while holding the upper hand - many times during the game - to settle for a heart-breaking draw in the sixth round. He continues to share the lead with 3.5 points along with Fabiano Caruana and Ding Liren after another all-draw round at the Sinquefield Cup. Caruana versus Vachier-Lagrave was a fantastic fight from a razor sharp Sicilian Najdorf, showing the depth of the players' opening preparation and boldness. Other games were progressively lesser in fighting content. Photo: Lennart Ootes / Grand Chess Tour
Anand, Caruana and Ding continue to lead
It was obvious that Anand - Giri had undercurrents in the opening from the way it developed. Anand paused for a couple of minutes after Giri's 2...e6 itself, which might have been be an indication that he wasn't really expecting it on this day. Further on, when Giri played 5...Nc6 which he has employed relatively recently (though only once), it couldn't have been a total surprise for Anand.
Anand - Giri, round 6
Anand hasn't faced this position for a decade (!), having employed mainly 6.Ndb5 here, which could also lead to the Sveshnikov. However, he took another minute to think and played 6.a3, which came across as played just to sidestep the opponent's opening preparation rather than a prepared reply. This too he has employed in the past but not regularly (remember – a decade!) and it was obvious that this game between two of the best theoreticians of our times might just be an 'original' fight.
But both the players seemed to conduct the early middlegame erratically.
11.b4?! comes across as anti-positional 11...a5?! seems like aiming to punish the anti-positional with a flawed tactic! 12.Rb1 axb4 13.axb4 d5 Giri described the whole plan as wrong later on, in his inimitable way, "I think it was my own fault – I did a terrible thing in the opening. I played the Sicilian, which is a good thing. But then I switched to playing French, which was a disaster. You should never play French!"
14.e5 Ne8? A puzzling place for the knight. 14...Ng4 intending 15...Qb6+ was called for 15.Nxb5 and white looked better. After further inaccuracies by Giri, Anand's advantage grew sumptuously.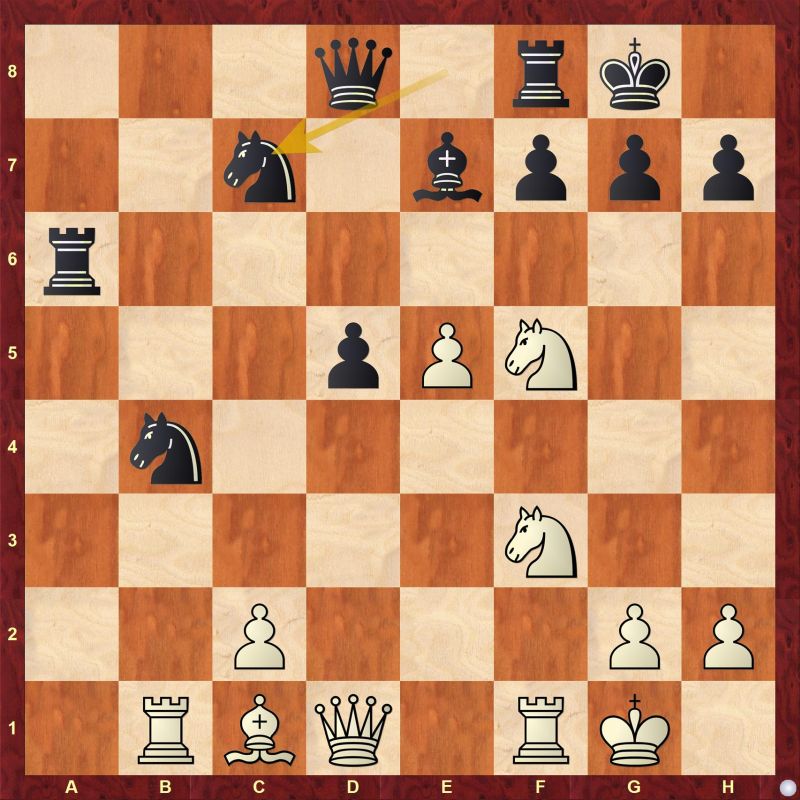 Anand took about 10 minutes for his move here which was surprising, while Giri kept circling the arena. Commenting on the game at the Kingside Diner (adjacent to the Saint Louis Chess Club) for a live audience after his own game finished, Hikaru Nakamura was extremely surprised, "Vishy is taking a long time, but after 20.♘3d4 white should be clearly better here. The move is screaming to be played, I'm shocked that he hasn't played it immediately - he should play this one minute!"
Nakamura called white's pieces as 'placed like in a dream', and delighted the audience to wonderful variations.
When Anand finally played 20.c3?! Alejandro Ramirez declared that they 'didn't understand the move at all - why help Black get his pieces back to better squares?!' while analyzing showing the audience with complicated tactics.
After the further 20...Nc6 21.Qd3 Ra4 22.Ne3?! [22.N3d4! was still possible] it was obvious that Anand was handling the position strategically, which disappointed Cristian Chirila, "Vishy is taking it slow in a position which requires quick measures!"
However, Giri's play too lacked precision, and he again got himself into a near-lost position.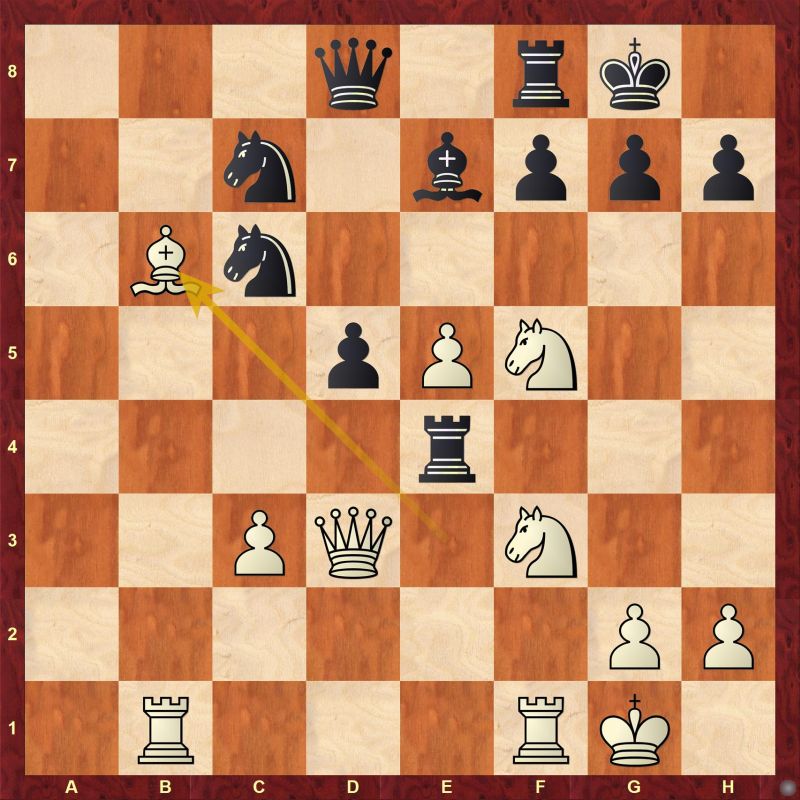 23...Qd7?
[Black's best chance of survival was to play the unorthodox 23...g6 24.Nh6 Kg7 25.Qd2 and white will still have to find his way through, though he is better].
24.Bxc7 Qxc7 25.Qxd5 and as Anand remarked after the game, "My pawn structure is broken, he has got counter play, but still it's a pawn". At this point, Caruana – in his post-game interview - predicted that Vishy would win the game.
However, entering an endgame which was still better for him, Anand was down to his last 10 minutes, visibly nervous on the board and played erratically to allow Giri to escape with a draw.
The post-game interview wasn't long or energetic.
'You were cooking something today, but the punch didn't land'. A tired and disappointed Anand nodded his head in affirmative and said, "Yeah, basically".
You seem disappointed?' A lone "Yeah", which clearly expressed his feeling at that point.
Thus, for the second time in the tournament (as against Wesley So), Anand missed his chances to score a win through complicated tactical means in the middlegame as well as the endgame. This may mean that he is not in his best of form tactically. Or this may mean nothing too – wins for white were found only with the help of engines, and other players too have scored wins with such precise calculation in this tournament so far! Only the coming rounds can tell about Anand's form.
Giri too didn't seem to be putting up the best of defence, committing many mistakes for a player of his calibre, which questions his form. His play in this game was similar to the one against Ding Liren which he lost – resorting to active play probably when solid defensive moves were called for.
Fabiano Caruana has been delighting the chess world with the range of his new ideas in this tournament. And Vachier-Lagrave is easily one of the best authorities of the Sicilian Najdorf ever, and their principled clash in a sharp battle simply delighted everyone.
Modern chess opening preparation doesn't necessarily follow only games played between humans – it pays to follow Correspondence chess too. Especially when you are playing cutting edge sharp opening variations, like the Sicilian Najdorf. Especially the variety employed by Vachier-Lagrave.
Caruana - Vachier-Lagrave, round 6
All this has been played before in a Correspondence game from 2017, which continued with 21.Qe2. Queen and two rooks and four pawns for white with a weak king, against queen, a bishop and a knight and seven pawns for black, who has somewhat non-coordinating pieces – a glorious imbalance!
We can assume that Caruana had this position well-researched, as he came up with 21.c4 quickly over the board, once again showing his amazing opening preparation. Caruana felt that his opponent probably missed it in his preparations, as the position otherwise 'looks good for black'.
"After 21.c4 it is quite tricky, as I want to play 22.♖b4. If he doesn't find counterplay against my king, I will start to attack him. It is not (really) winning for white – it's a very complicated position."
Fantastic fighting spirit!
MVL had seen the position with the double exchange sacrifice in his home research too, but decided to spend some time over the board to figure out what was going on! He was gladdened and proud with 'another day at the office for the Najdorf'.
"Yes, I did check these lines with the double exchange sacrifice, and 30 minutes before the round it was on my computer! I took some time in the game to feel what was going on, but couldn't remember what to make of it!"
Hence, MVL spent 33 minutes for 21...Qh4, after which Caruana took another 30 minutes for 22.Qe1. What followed was a 'very complicated endgame' as opined by Caruana.
24.Rd1 and Caruana said 'I saw this and I was very happy'. It indeed looked like a good ending for White, but extremely difficult (even for the engines?) to look at avoiding the prejudice of the cushion of a double exchange.
After a forced sequence of moves, it reached a point where white had to give up one exchange.
28...Nd7 29.Rxd5
Only way to fight for an advantage: 29.Rd6 d4 gives a pawn armada for black in the centre.
29...Nxb6 30.cxb6 Kxb6 and in the resultant endgame, MVL found a simple construction to achieve a draw.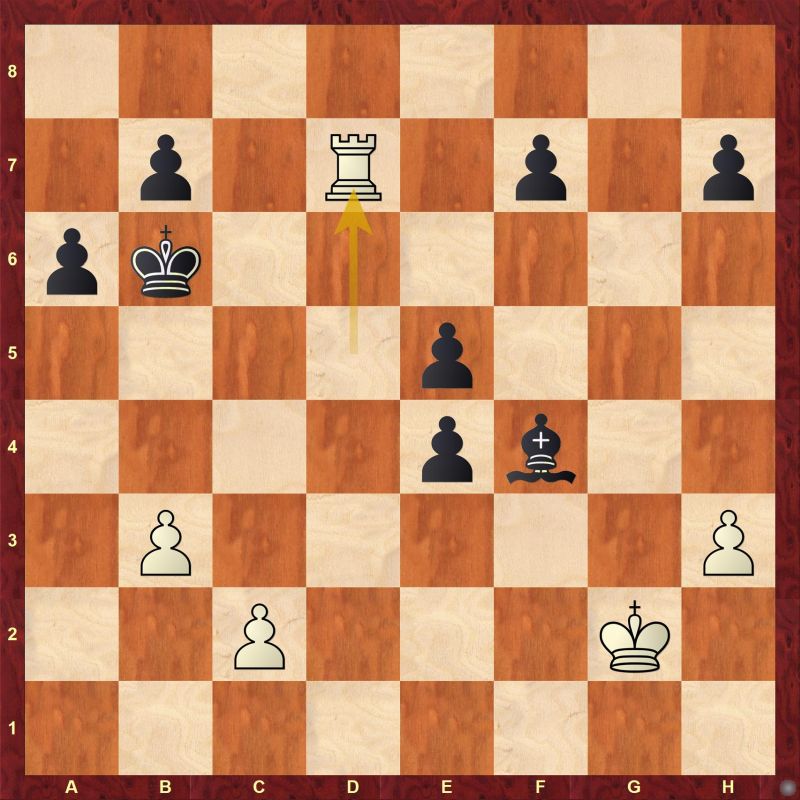 31...a5!
Not getting distracted by material, black creates a passer on the a-file, keeps his bishop and h-pawn guarded, and confidently marches towards the draw.
32.Rxf7 h6 33.Kf2 Kc6 34.Ke2 b5! ultimately achieving the draw. A short but intense fight!
In an interesting aside, Magnus Carlsen threw the first pitch at the Saint Louis Cardinals vs Colorado Rookies baseball match on rest day, which the world champion said was an 'embarrassing' (!) incident.
Probably tongue in cheek, he said, "I got very nervous...The home-plate seemed far away! I have been practising the last week, and was bowling so well. But when I went there, I couldn't handle the limelight!"
Think about it – Magnus Carlsen claims he couldn't handle the limelight.
Watch the live stream
Replay all games
Links
---