Anand's agonizing miss against Ding
The seventh round of the Sinquefield Cup followed the same pattern of the previous day – all draws and status quo continued in tournament standings, with another heartbreak for Vishy Anand who once again missed converting a clearly better position. Thus, Anand along with Caruana and Ding continue to lead the tournament jointly with 4 points. But other games almost didn't show the fighting content worthy of a top tournament, though most of them were decently fought out. IM Venkatachalam Saravanan reports all action from the venue. Photo: Lennart Ootes / Grand Chess Tour
Anand misses the opportunity to become sole leader
World Champion Magnus Carlsen stated after the sixth round that 'this is definitely the time to make a move', in the first of his two whites in succession. After striding down to the tournament hall a minute late, Carlsen sat down to face Ian Nepomniachtchi's Grunfeld in an original manner.
Carlsen - Nepomniachtchi, round 7
It was obvious that Carlsen was trying to steer the game into irregular territory, where he had definitely come well-armed. Surprisingly, Carlsen has already employed the move once in a game against Caruana in 2012, but difficult to be anticipated for today's game. The stage was set.
Faced with an obvious surprise in the opening, Nepomniachtchi took a minute to think on responding to the surprise, and his body language on the table was all professional.
But once he regained his composure, 'Nepo' played surely and fast, showing his thorough preparation levels and confidence in going for a logical and bold continuation which might have had Carlsen's landmines strewn around.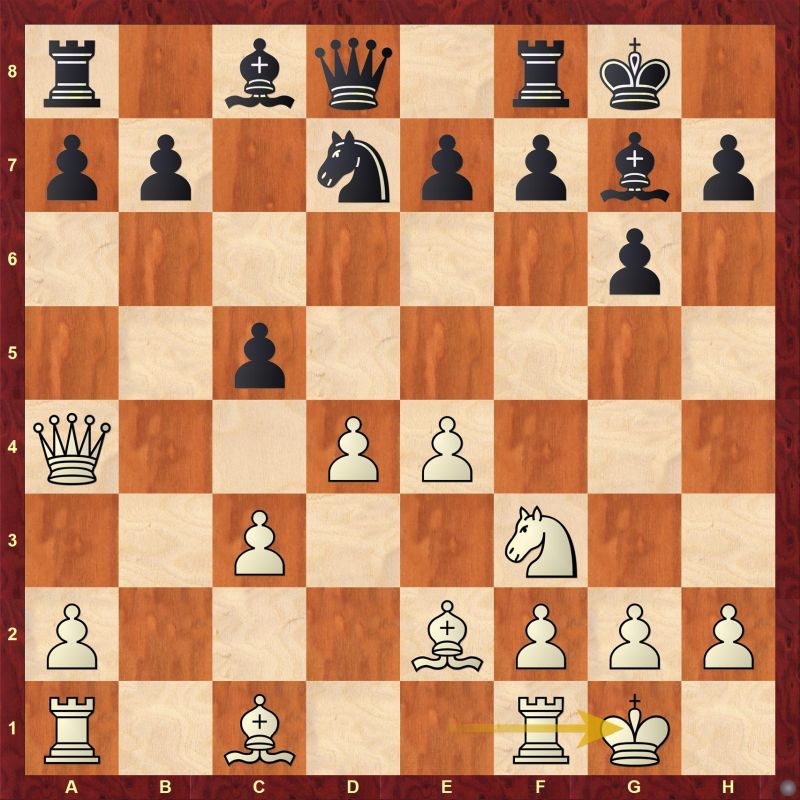 10...Nb6 Nepo had employed 10...a6 in an earlier game here, but he lashed out his moves quite fast around, indicating that he had alternatives ready for opening surprises also 11.Qa3 cxd4 12.cxd4 Bg4 13.Rd1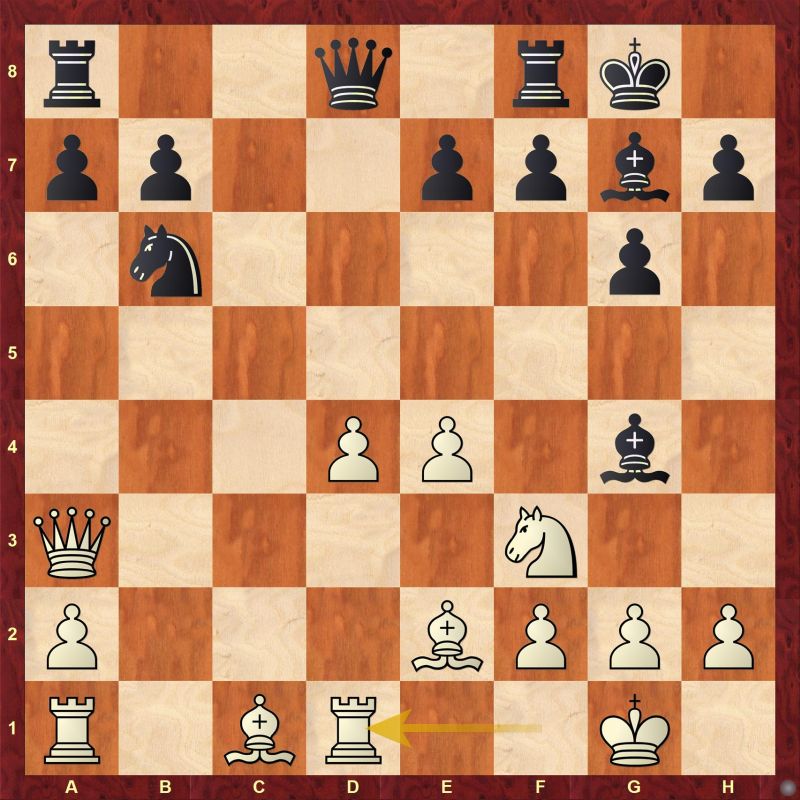 It looked like a clever piece of opening choice by Carlsen.
1. He wanted to play for a win, but at the same time wanted to preserve a certain basic soundness to his position in terms of development & centre control.
2. By employing a surprise in the opening, he psychologically tries to unsettle his opponent, thus aiming to take the mental upper hand.
But Nepo showed his remarkable preparation levels and fighting spirit. After a 5 minutes of thought, he picked up the gauntlet with 13...Bxf3 14.Bxf3 A new move. only 14.gxf3 has been played before 14...Bxd4 15.e5!?
Sacrificing a pawn and playing fast, Carlsen made it obvious that he was still in his preparations, and showed his determination to play for a win. However, Nepo matched him in spirit and insight of the position.
17...Bxa1 18.Rxd8 Rfxd8
And though Carlsen kept fighting for another 16 moves, Nepo kept the balance and forced a draw. A game which could have been a great fight, but negotiated with simplicity by black pieces.
Understandably, Carlsen was resigned and philosophical in the after-game comments, "What can I say? (Nepomniachtchi) defended perfectly. Nothing I could do there. I tried fairly but he seems very well prepared. I couldn't see anything to fight for an advantage."
Anand - Ding, round 7
A quiet position arising out of a Bogo Indian, familiar to both players. Ding has played 9.Bf4, 9.Rd1 and 9.Rc1 in the past here, and he sprang a mild surprise with 9.a4
When the former world champion played 12...e5 here, it looked like a committal decision, but still white didn't seem to have much of an opening advantage anymore, the position being objectively equal.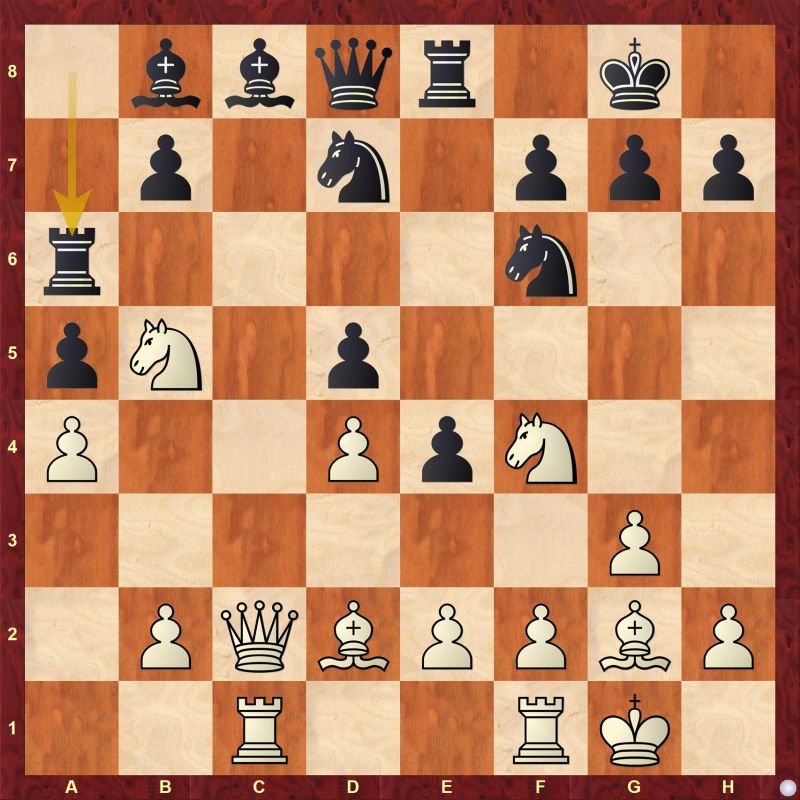 In a perfectly level looking position, Ding sprang a surprise with 17.Bh3? This looked like a provocation, more than anything hoping for 17...g5 18.Nxd5 Nxd5 19.Qxc8 Qxc8 20.Rxc8 Rxc8 21.Bxd7 with a wild position, but Anand simply continued with 17...Rc6 18.Qb3 Nb6 and Peter Svidler felt that 'Ding is in significant amount of trouble here'. White was suddenly staring down the barrel, as his kingside had got really weakened, which unfortunately both the players did not realise, now or later. Alejandro Ramirez was shocked by the way Ding played immediately after the opening phases, in a reckless way, instead of the subtle strategic play he is known for. "We were singing his praises and the guy does this!" were his exact words.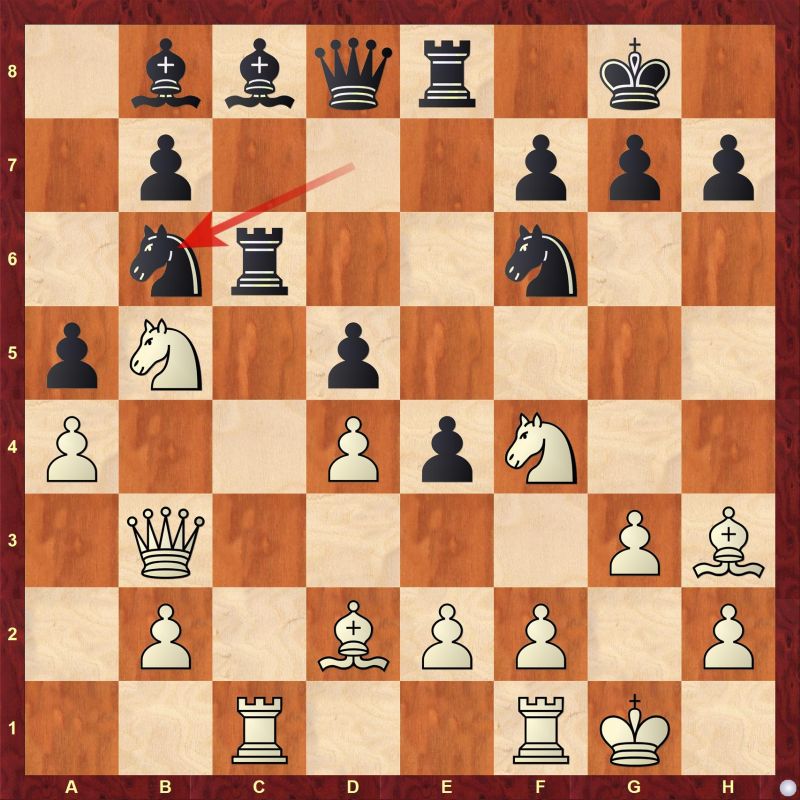 19.Bxa5?? Played instantly, which was guessed by Cristian Chirila as a kind of a false bravado, "When Ding blunders, he plays instantly!" At this point, Magnus Carlsen was in the studio after his game, and he opined 'Ding is busted!'
19...Bxh3 20.Nxh3 Qc8 21.Kg2
21...Rxc1 Black is clearly better after this, but he missed an imaginative way of generating an attack against the white king with 21...Nc4!! with the straight point that the obvious 22.Bb4 is met with 22...Ng4! with the idea of 23...Rh6 and black is completely winning.
22.Rxc1 Qxc1 23.Bxb6
Anand is an exchange up just for a pawn, and he is completely better. Further he played 23...e3! 24.f3 h5! tightening the screws and he seemed to be well on his way to an easy win.
26...Qc6? "Looks strange to me" said Nakamura about the move.
This position was analyzed by many of the participants of the tournament (who came to the studio to analyze their own games) as well as commentators including Maurice Ashley, Yasser Seirawan, Peter Svidler, Cristian Chirila and Alejandro Ramirez, all of whom found the winning move 26...Ne4!! in varying speed. Especially striking was the analysis of Nakamura who found the move in about 20 seconds of loud-thinking. The underlying point is that, white cannot capture 27.fxe4 Rxe4 28.Qxd5 Rxg4 29.Kf3 Qh1+ winning. If white doesn't capture the knight, for example against 27.Qxd5, he continues 27...Nd2 28.Nxd2 exd2 and he wins in a variety of ways.
Nakamura had an interesting insight about Anand's play here, telling that, "Vishy would have found the move 26...Ne4!! in about 2 minutes in the 90s, when he was the 'Speed Demon' and 'Tactical Monster'. I think the nature of the game has changed, because of computers. You don't have the crazy attacking games (anymore). The game (of chess) has petered out (tactically), as everyone understands each other's ideas, and it is really hard to create significant imbalances."
That's an unorthodox way of justifying why even top players miss their tactics nowadays?
Once he missed this, Anand slowly allowed Ding to crawl back into the game missing a few more chances to win, and though it was a long fight, he almost never achieved a winning position after the queens were exchanged. Even though he had more than 50 minutes on his clock, Anand looked visibly nervous and lacked decisive play to finish off the game.
Watch the live stream
Replay all games
Links
---