Anand still in the lead at Sinquefield Cup 2019
For the second day in succession, it was six draws at the Sinquefield Cup 2019 being held at Saint Louis Chess Club, enabling Vishy Anand to continue to lead being the scorer of the only victory from the first round. But the narrative of the third round was the players with white pieces getting good advantages but frittering them away in different ways rather than careful play. IM Venkatachalam Saravanan reports about all action from the venue. Photo: Lennart Ootes / Grand Chess Tour
Nepo's woes continue, Vishy leads for the third consecutive round
The biggest clash of the day was between Magnus Carlsen and 'local boy' Fabiano Caruana, who fought for the ultimate crown just an year ago. There was added expectation to the game, as Carlsen had lost his Rapid game, and had lost and drawn the two Blitz games just a week ago. And the prelude to the 3rd round game had started during the studio interview after the 2nd round itself. On being reminded by Maurice Ashley with the leading, "You play Fabi, tomorrow?!" Carlsen answered with a smile, with politically correct noises initially, "Yes, I play Fabi tomorrow; It's always interesting; I look forward to the challenge", etc. and then came up with the shooter, "It is as good a time as any is, to actually beat him in a classical game"!
To remind ourselves, the last occasion when Carlsen defeated Caruana in a classical game was at Altibox Norway Stavenger, May 2018. But to his credit, he hasn't lost to Caruana in a classical game since June 2015, in the same tournament.
Curiously, both the players turned up late, having the spectators, photographers and arbiter wait for a few minutes for the game to start - an unusual sight for an elite tournament?
Nepomniachtchi - Mamedyarov, round 3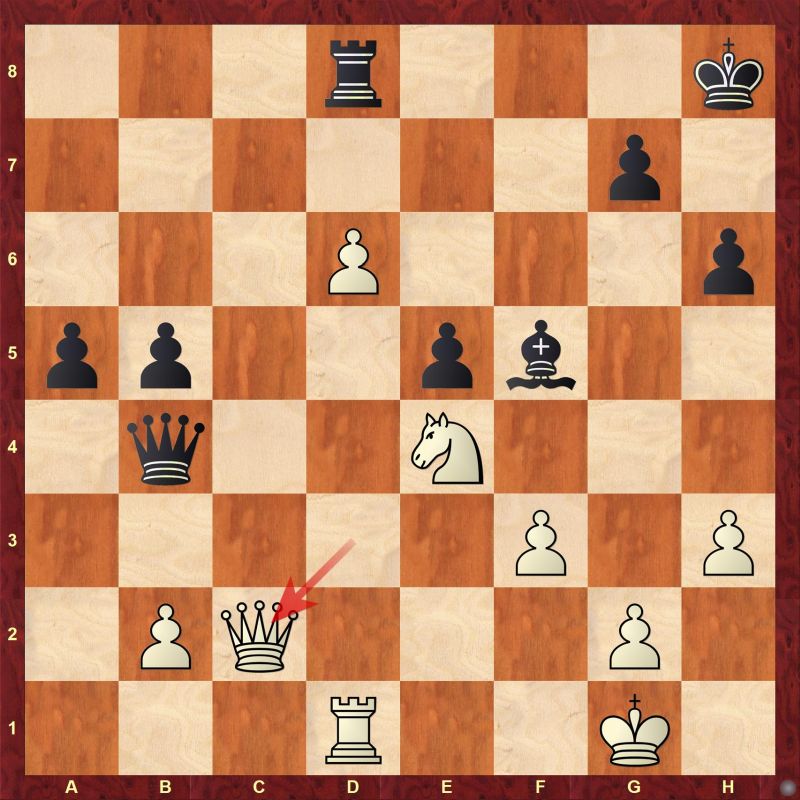 33...♜xd6! and the position was equal. It ended in a draw further on.
What could be the reason for Nepo's blunder? Such oversights in calculation should concern a player on his form. That he missed 77...b5 from Anand, missed his own 28...♜xa3 against Caruana, and now this simple shot in the game, makes one wonder if there is a pattern here...
Two of the encounters were fought well but never developed any big excitement barring a few interesting moments.
Aronian - Anand, round 3
Aronian's Italian opening had a curious pair of moves in the early stages. Having started with 8...a6, Anand played 9...a5!? in the very next move in the diagrammed position, wasting a move but all fine at the highest level – he has played the move himself twice in the past.
We got to see a strange spectacle on the board, with Aronian having the knight pair against Anand's bishop pair – quite unusual for the latter! But this nasty psychological warfare of taking away his knights did not dishearten Anand. He succeeded in achieving equality once he found ways to - you guessed it right! - exchange off the bishops for his opponent's knights, one by one. This game was the first to end in a draw in 42 moves.
Video Gallery
Watch the live stream
Replay all games
Links
---